This traditional and old fashioned recipe for Haymaker's Punch is the perfect way to keep cool in the Summer heat! This 200 year old Haymaker's Punch recipe (also known as Switchel) is high in potassium, vitamin C, and is a great source of electrolytes.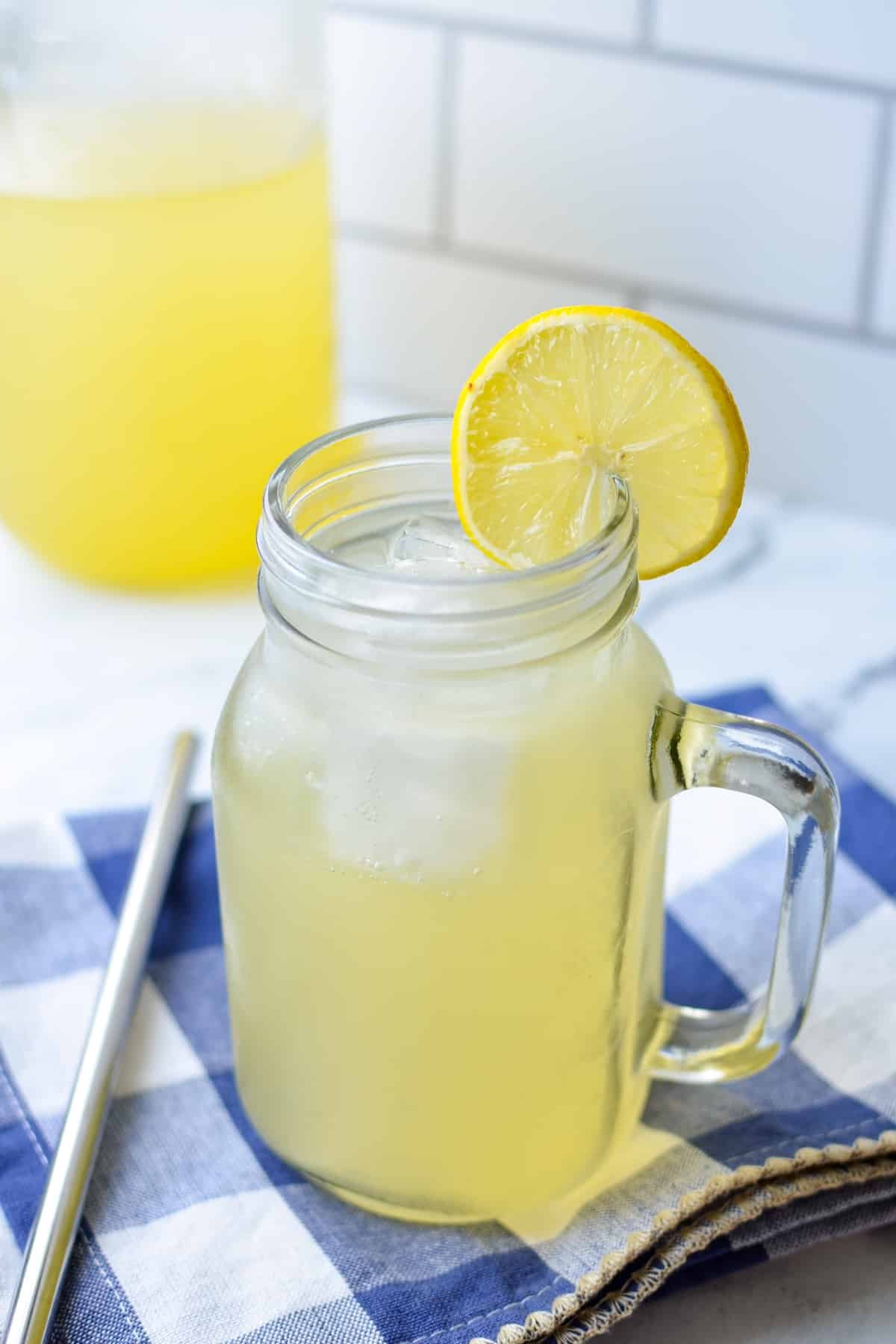 The Origin of Haymakers Punch
Haymaker's Punch dates back to the 1800's, and has even been mentioned in The Little House on The Prairie books! Also known as switchel, this popular Pioneer era beverage shares similarities with many beverages throughout history. One such beverage is the Roman recipe for Posca which was made with wine vinegar, water, and often herbs or other flavorings.
Haymaker's Punch (AKA Switchel) was used as a replenishing beverage for those doing hard physical labor in the hot Summer months (hence the name "Haymaker's punch"). If you've ever worked very hard in the heat, you know that cold water can actually make you feel very ill and it can be difficult to drink.
This electrolyte replenishing beverage, made with ginger and apple cider vinegar, does not cause nausea and can be freely enjoyed by those who would otherwise be unable to drink. Thus, it was a very important element of Pioneer era life!
In modern times, we can enjoy it as a gut-healthy alternative to electrolyte and energy drinks, especially during long days working in the garden OR (for some of us) actual hay making.
Other Names for Haymaker's Punch:
Switchel
Ginger punch
Yankee drink
Swizzle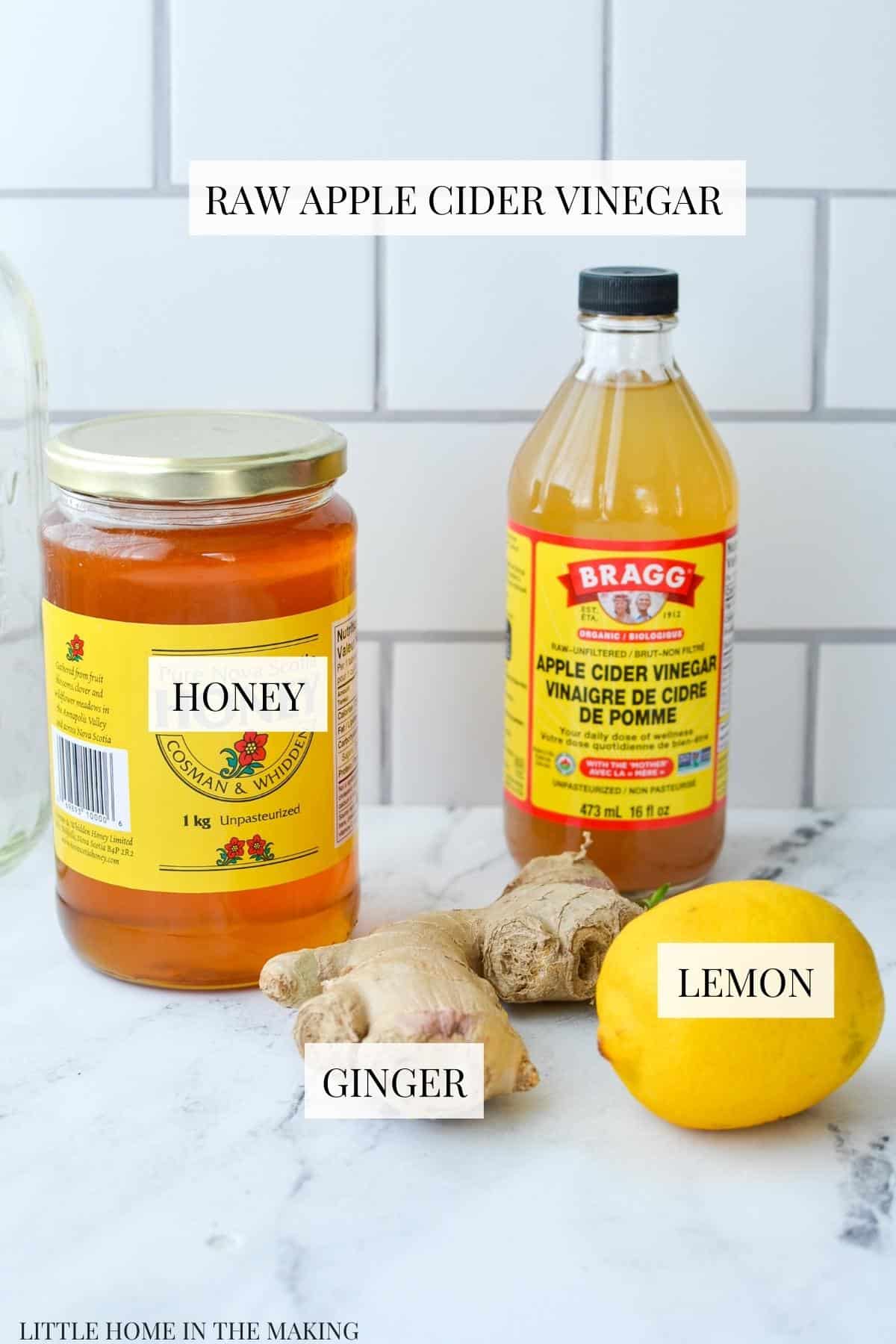 Apple cider vinegar: I like to use raw apple cider vinegar for this recipe since it is a fermented product. This gives the drink some of the benefits of fermentation without needing to do a fermentation (although that is what I most often do). I also find it tastes better, but you can use whatever you have on hand!
Ginger: This adds a lovely flavor and is a classic element of the traditional switchel recipe! If you don't have fresh, you can use 1 heaping tablespoon of ground ginger.
Lemon: Lemon pairs with ginger so well and makes a delicious Summer beverage. If you can't find lemon, no worries, as it's not actually an essential ingredient in the original recipe. I just add it for flavor!
Honey, Molasses or maple syrup: I've tried both honey and maple syrup and I actually like the taste of honey better, but you can use whatever you have on hand or whatever is easier to find! Molasses is traditional, but it does have a very strong flavor so it could be an acquired taste.
Equipment:
Zester or fine grater
Half gallon jar with a lid
Fine mesh strainer
How to Make Haymakers Punch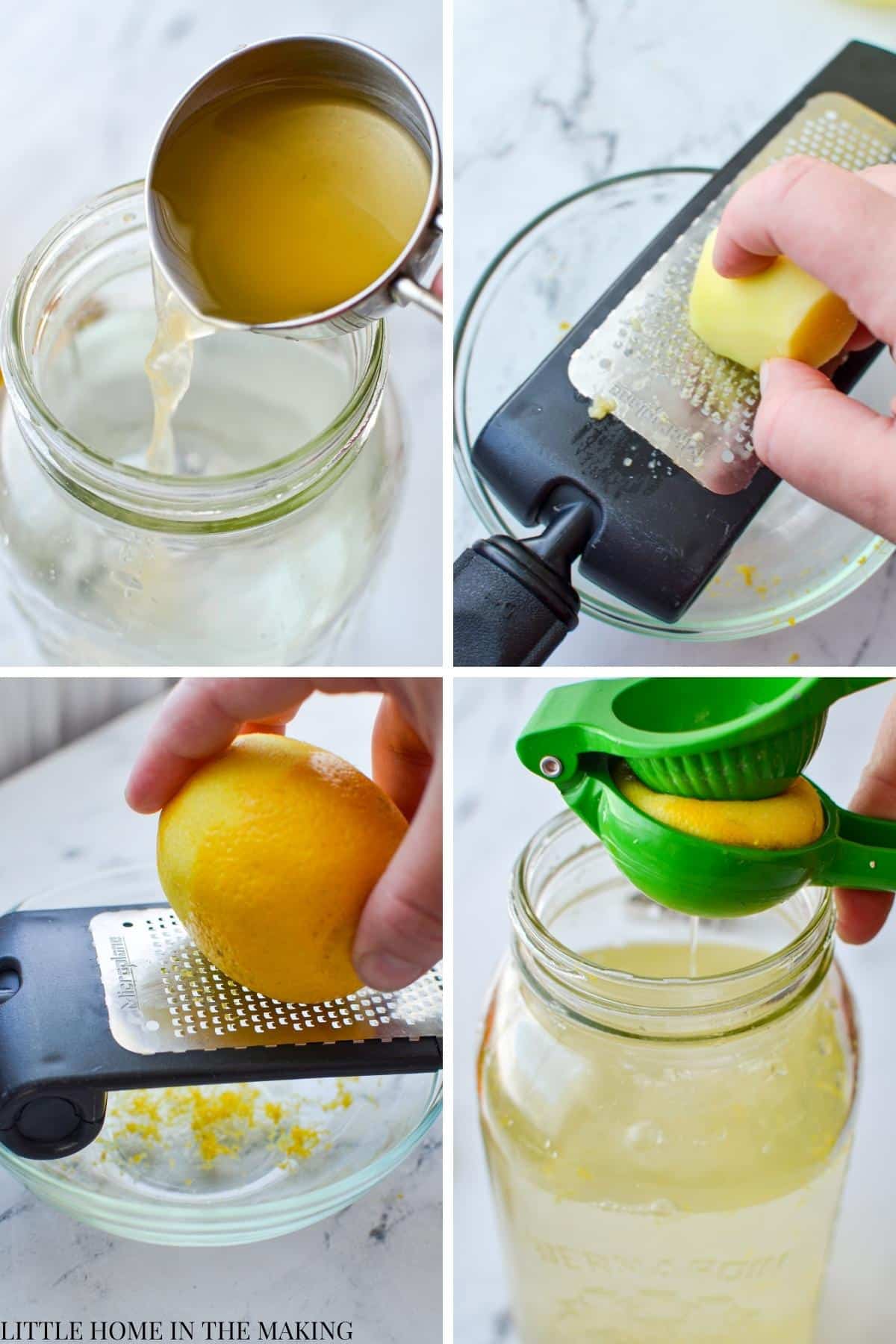 Fill a half gallon mason jar about 2/3 of the way with clean, filtered water (we like Berkey!).
Pour in some raw apple cider vinegar.
Peel and grate about 2-3 inches of ginger and add it in.
Add in the zest and juice of 1 lemon
Add some honey or maple syrup, according to your taste.
Mix everything together really well, and place a lid on it.
Either do a fermentation of 24-36 hours at room temperature, OR transfer immediately to the fridge to chill. Allow to rest and chill for 12-24 hours before straining and serving with ice and additional lemon (if desired.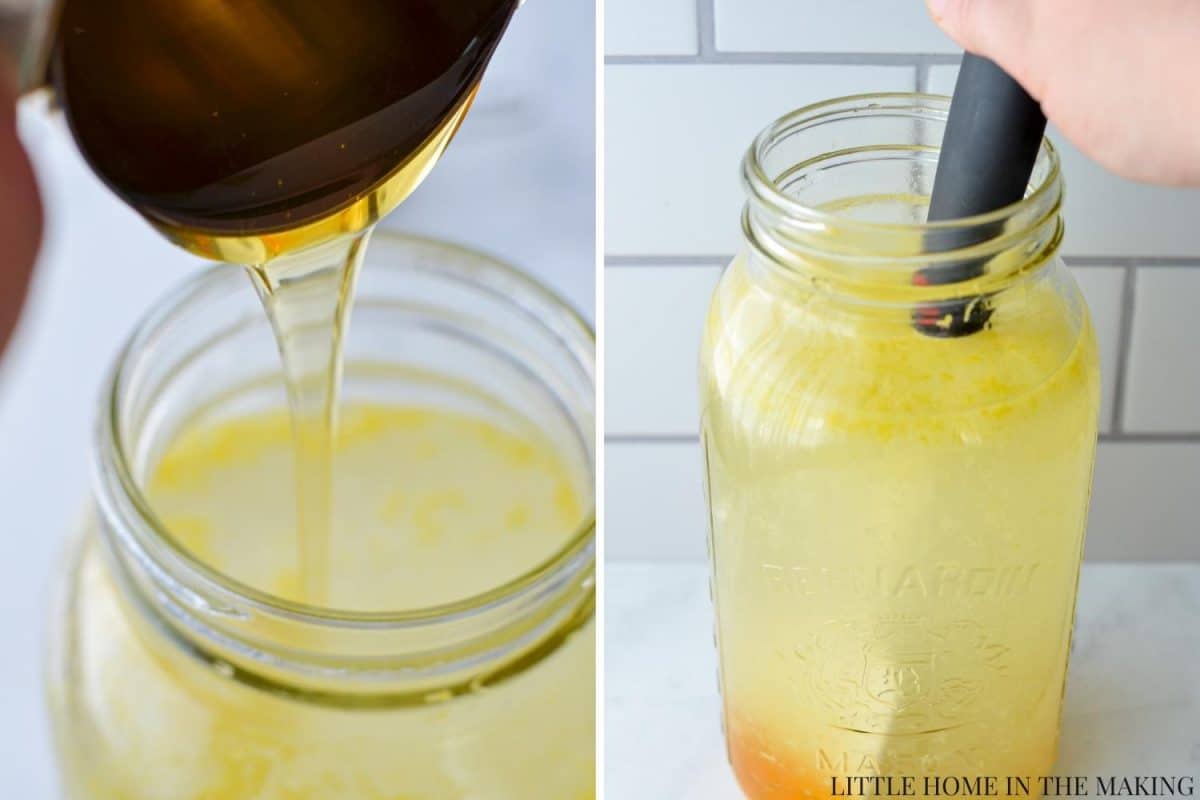 Optional Fermentation
If you want to do the optional fermentation (highly recommended!), all you have to do is place your jar on your counter in a warm spot that it is out of direct sunlight. Allow it to ferment for 24-36 hours, or until bubbly and active.
Once your Haymaker's Punch is fermented to your liking, transfer it to the refrigerator to chill before serving.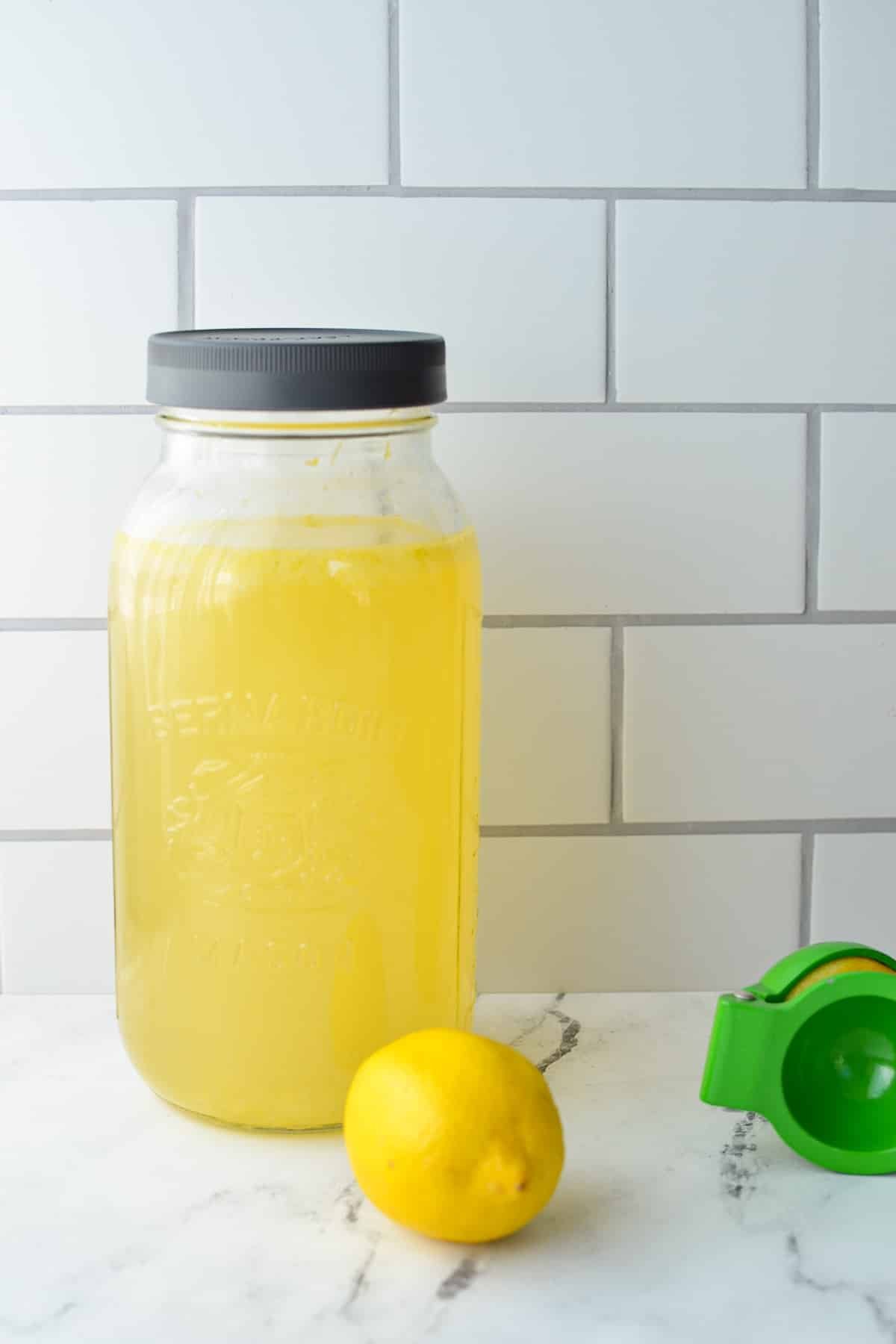 Straining Your Switchel
Once your switchel has chilled so it's refreshing and delicious to drink, you can go ahead and strain it to remove the ginger and any lemon pulp. This is optional, but I recommend it since floating bits in your drinks isn't for everyone!
I just set fine mesh strainer over a big mesh bowl and pour it through. The strainer catches the pulp, seeds, and ginger, and the liquid collects in the bowl below. Then you can rinse the jar and add the Haymaker's Punch right back in!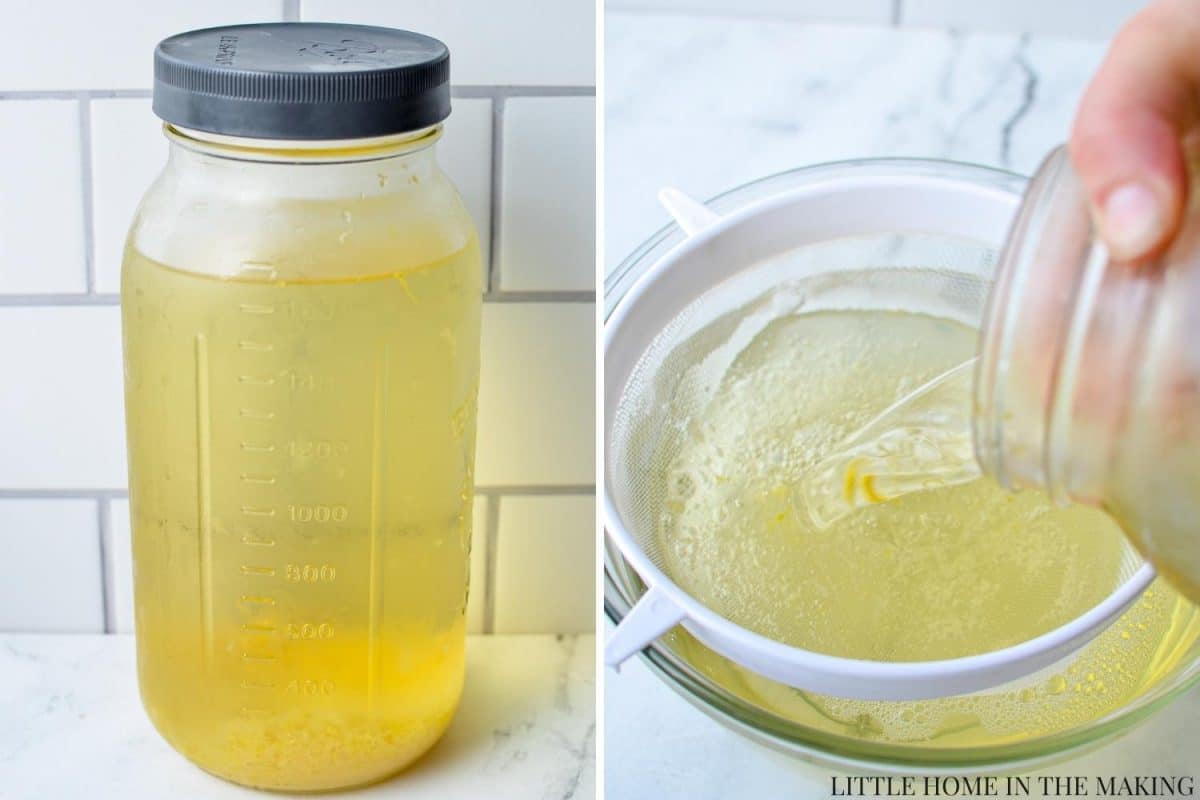 Serving and Storage
Once you're ready to serve, go ahead and pour yourself a nice glass over some ice. If you have some leftover, a nice slice of lemon is a nice presentation and makes it even more refreshing (somehow).
You can keep your strained Haymaker's Punch in a glass jar in the fridge for 1-2 weeks. Just make sure it's tightly covered with a lid and you check for any signs of spoilage before drinking.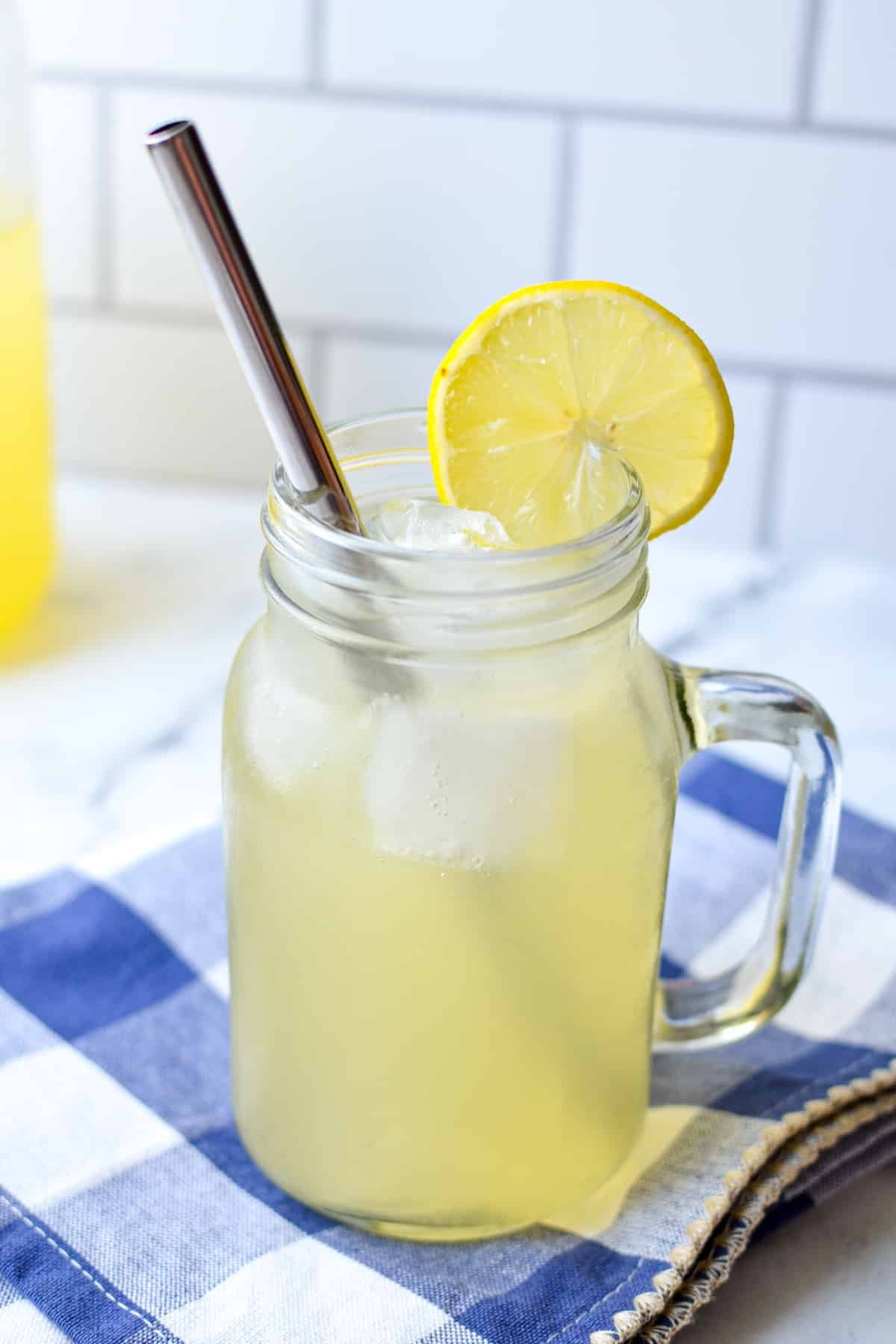 What are the Benefits of Drinking Switchel?
Since switchel is a fermented beverage, it contains gut-friendly probiotics.
Contains electrolytes, making it ideal for replenishing yourself after vigorous activity.
The ginger provides some anti-inflammatory benefits, meaning it's great for those who are dealing with inflammation or are trying to prevent it.
Contains raw apple cider vinegar, which boasts many health benefits all on its own.
High in potassium and vitamin C.
It's an easy to make beverage that uses whole food ingredients and is a great alternative to energy drinks and electrolyte replenishers.
FAQ's
What is switchel used for?
Switchel (also known as Haymaker's Punch) is used as a refreshing beverage that is often served during the heat of the summer. Switchel is made from whole food ingredients and contains natural electrolytes, making it an ideal beverage to consume after (or during) vigorous activity such as haymaking (hence the name!).
Does switchel need to be refrigerated?
Once switchel has been fermented and bottled, you should keep it in the fridge until ready to drink. This also keeps it at a chilly temperature, which is how most people like to enjoy their switchel.
What is the difference between kombucha and switchel?
Switchel is made with apple cider vinegar, ginger, honey (or maple syrup) and often lemon. If a fermentation is done, it typically does not exceed 36 hours. Kombucha, in contrast, is a fermented sweetened black tea beverage and typically ferments for 1 week or longer. Kombucha is fermented with a SCOBY, while Switchel does not introduce a culture into the fermentation process.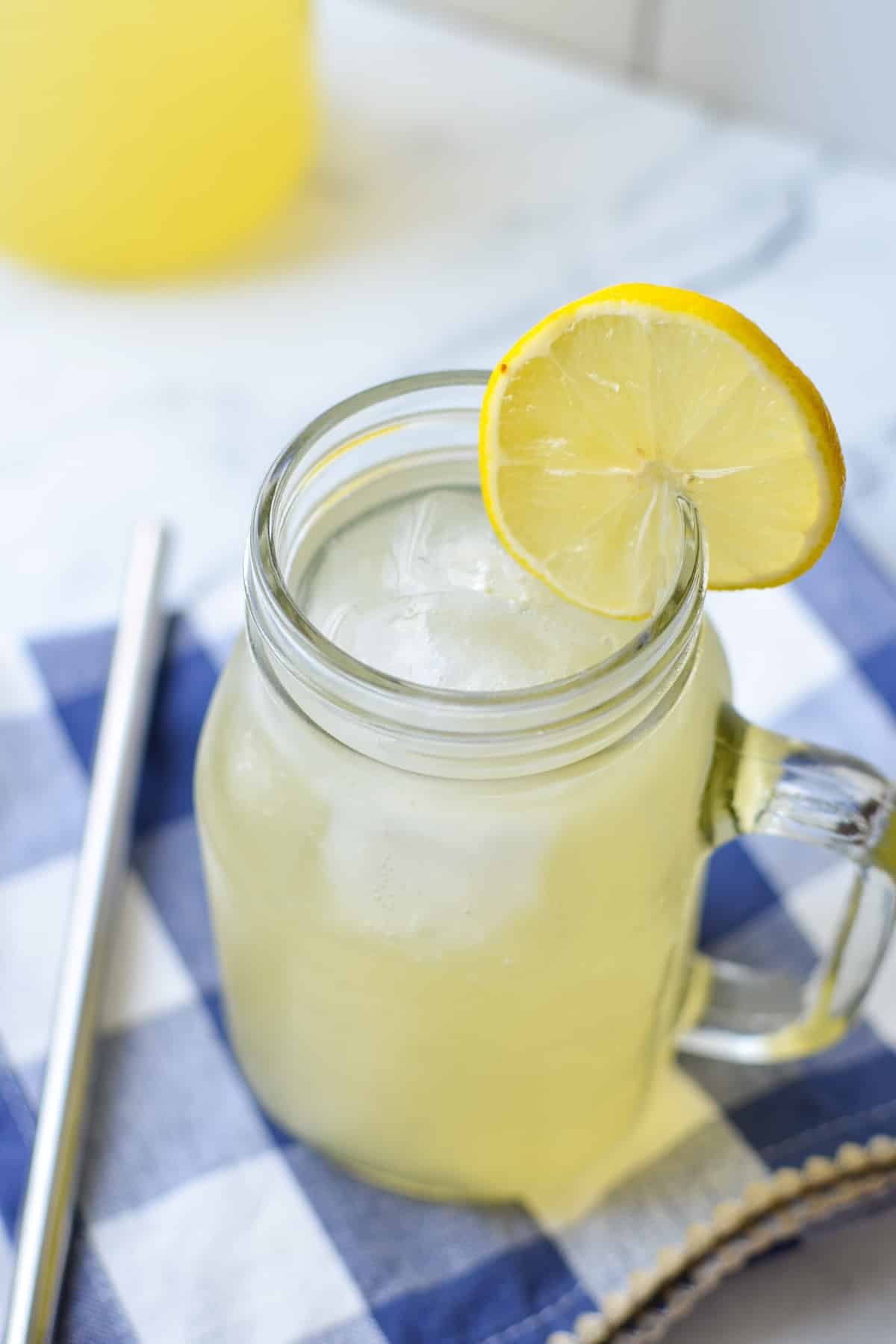 More Fermenting Recipes:
How to Make Sauerkraut in a Crock (coming soon)
Fermented Red Cabbage (Sauerkraut) (coming soon)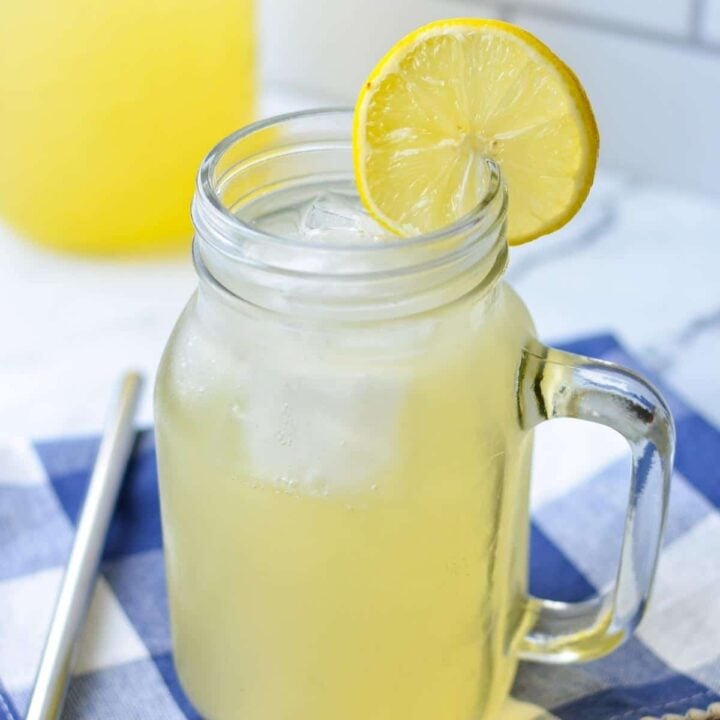 Haymakers Punch (Switchel)
Total Time:
1 day
5 minutes
This 200+ year old Haymaker's Punch recipe (also known as Switchel) is high in potassium, vitamin C, and is a great source of electrolytes.
Ingredients
7 cups filtered water, room temperature
1 fresh lemon, zested and juiced (optional)
2 inches of fresh ginger, peeled and grated
1/3 cup raw apple cider vinegar
1/4 - 1/2 cup honey, maple syrup, or molasses
Instructions
Using a half gallon size jar with a lid, add 7 cups of room temperature filtered water.
Add in the lemon zest, lemon juice, and grated ginger.
Pour in the raw apple cider vinegar and sweetener of choice. Use 1/4 cup if you don't like your beverages very sweet, and up to 1/2 cup if you would like something a little sweeter.
Stir everything together very well, and then top the container with an airtight lid.
If you would like to do a fermentation, place the Haymakers punch on the counter and ferment at room temperature for 24-36 hours. Then, transfer to the fridge to chill. Strain before serving.
If you don't want to do a fermentation, you can add your switchel to the fridge and chill for 12-24 hours. Strain and serve.
Notes
Using ground ginger: If you don't have fresh on hand, you can use 1 heaping tablespoon of ground ginger in place of the fresh ginger.
Storage: Once you've strained your Haymakers punch, you can transfer back into the rinsed out container and store in the fridge for up to 2 weeks. Serve with ice and lemon slices, if desired.
Nutrition Information:
Yield:

8
Serving Size:

1
Amount Per Serving:
Calories:

148
Total Fat:

0g
Saturated Fat:

0g
Trans Fat:

0g
Unsaturated Fat:

0g
Cholesterol:

0mg
Sodium:

25mg
Carbohydrates:

38g
Fiber:

0g
Sugar:

37g
Protein:

0g
Nutrition information is an estimate only.
Please note that some of my blog posts here at Little Home in the Making may contain affiliate links. If you make a purchase through these links, I will get a small commission at no additional cost to you. Please see my Disclaimer for more information.