If you're growing a garden this year, you're probably wondering how you can get bigger harvests and better pest control. I've got good news! Companion planting is a great way to help you achieve your gardening goals. Learn about the BEST bok choy companion plants for your best harvest yet!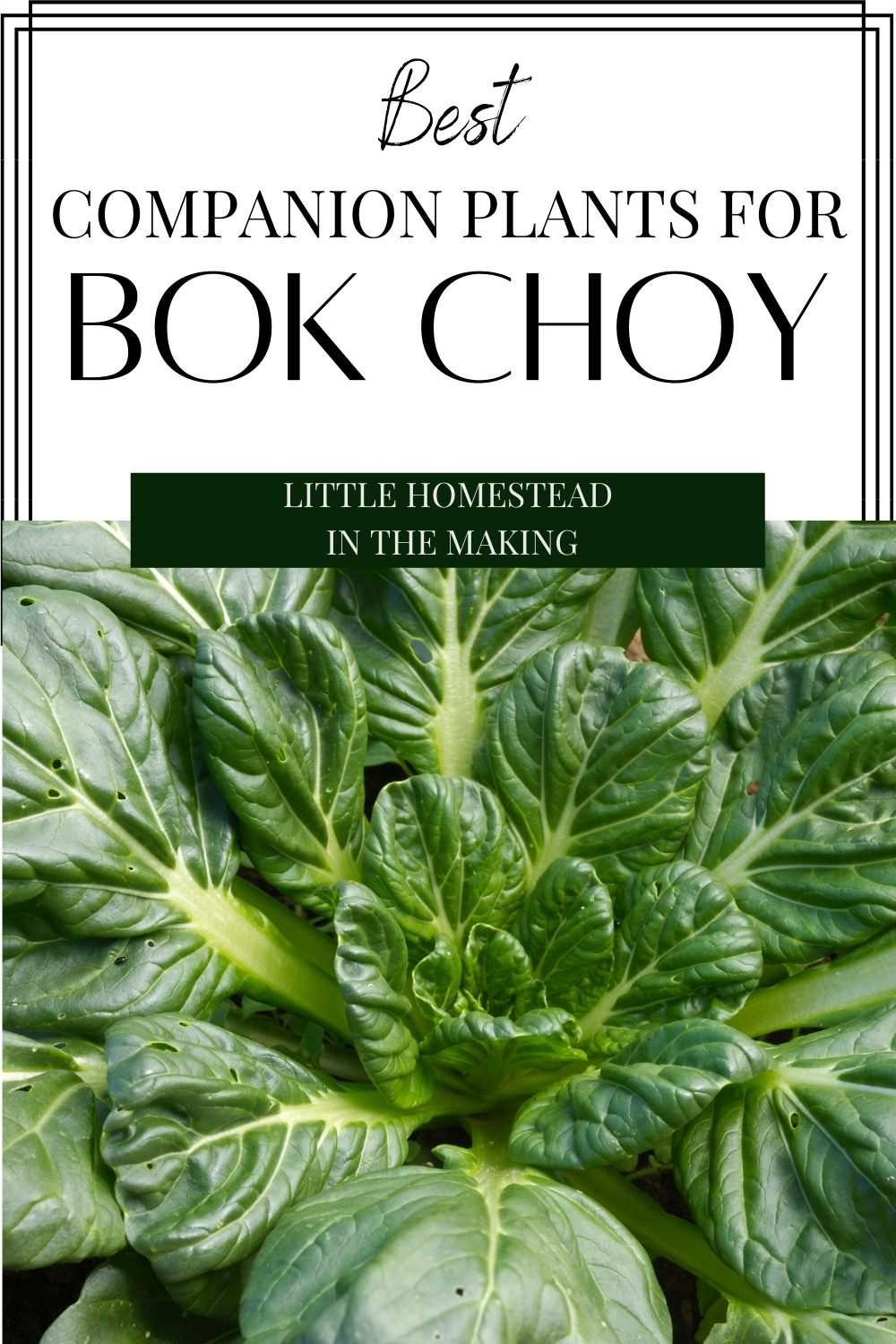 The Best Bok Choy Companion Plants
Since Boy Choy is a part of the same family as cabbage (Brassicaceae), it has very similar likes and dislikes as other members in the family such as broccoli, cauliflower, kale, collards, and brussels sprouts.
Once classified as a species of its own (Brassica chinensis), Bok Choy is now considered a sub-species of Brassica rapa, which includes both wild and cultivated turnips, both wild and field mustard, and wild kale.
When companion planting, it's important to consider what family your plant belongs to, as that may give you some great hints as to what grow alongside it for the best yield and pest control!
Good Companions
Celery
Dill
Chamomile
Peppermint
Rosemary
Sage
Potatoes
Onions
Peas – Growing alongside Bok Choy will provide a mutual benefit for both plants!
Plants to Avoid
Corn
Strawberries
Tomatoes
Pole beans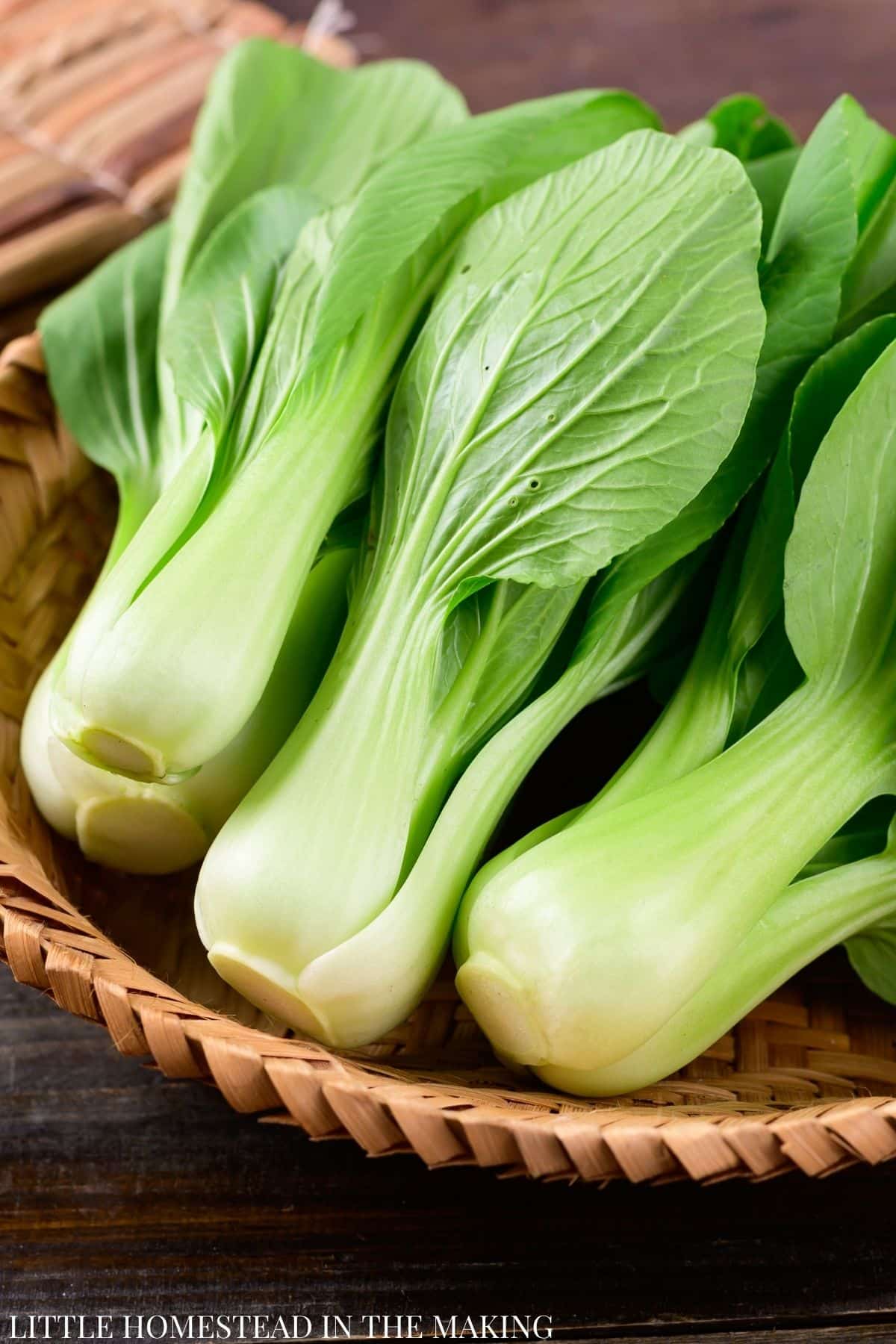 Growing Bok Choy From Seed
Growing Bok Choy from seed is actually quite simple! It can either be started indoors under lights and transplanted, or sown directly.
If sowing your bok choy directly, sow the seeds in fertile soil, 1/4″ to 1/2″ deep, in rows spaced 12″ apart, and the plants spaced 6″ apart in the row. Only sow your seeds near the end of your frost free season, and opt to plant your bok choy seeds in the late summer for a Fall crop instead. Fall harvested bok choy has fewer pests and problems than late Spring and early Summer bok choy does, so it's best to plant late in the season if possible.
Growing Bok Choy in Containers
If you would like to grow your Bok Choy in containers, you can absolutely do that! Here's how:
Choose a large, deep container that is at least 12″ wide (although 15″ is best).
Fill it with compost, or a good quality potting soil with compost added.
Provide drainage holes in the pot, or fill the bottom with rocks to allow for better drainage.
Sow your seeds directly by planting them 1/4″-1/2″ deep, OR transfer your started transplant or nursery transplant to the pot.
Keep your Pot in a sunny spot on your balcony, or in the garden, watering when the top 1″ of compost dries out.
Keep in a sunny location, and harvest when your plant is 12-18″ high with richly colored leaves.
Provide a commercial organic fertilizer several times throughout the growing season if needed. Signs of needing fertilizer include stunted growth and yellow leaves.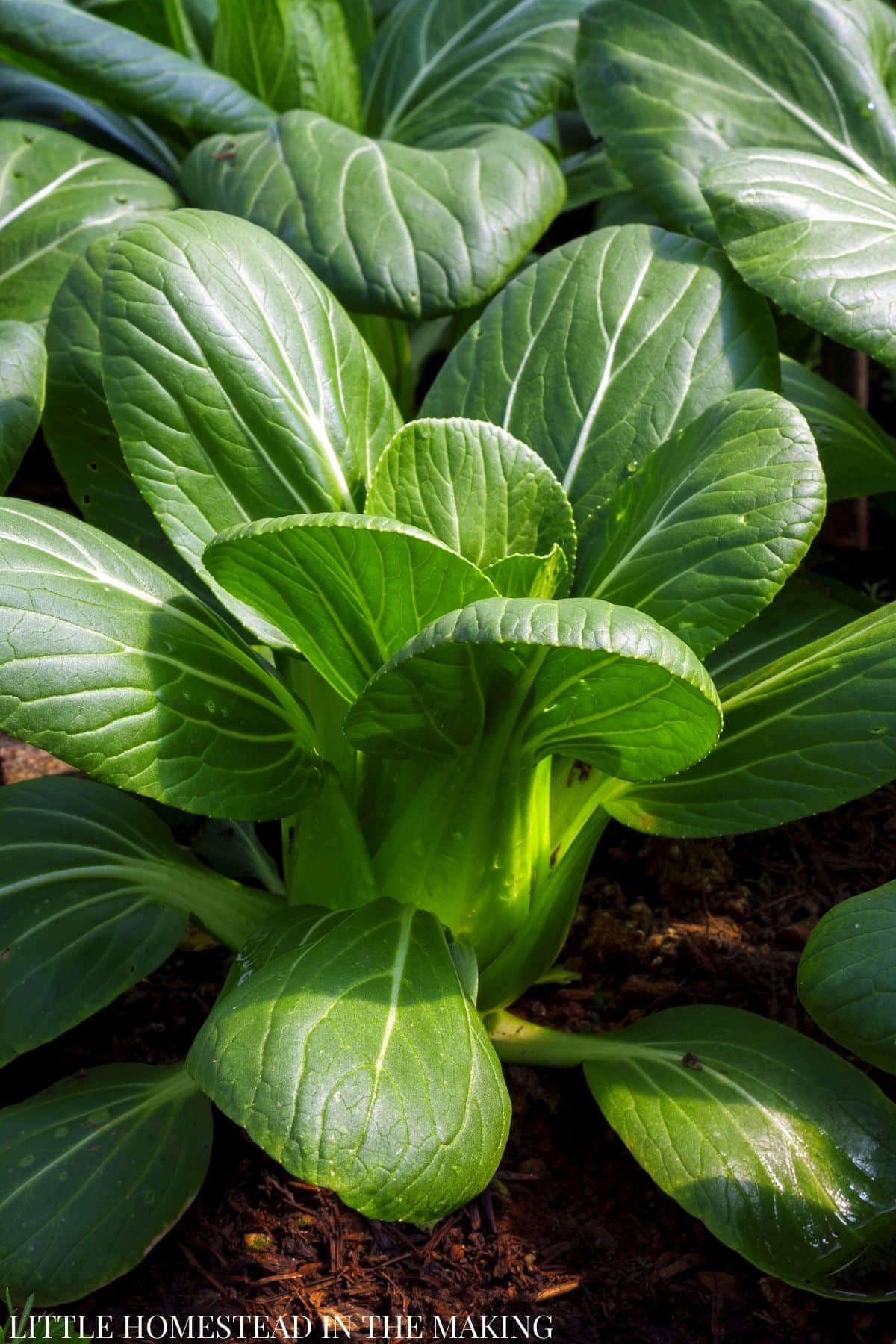 Frequently Asked Questions
What other names does bok choy go by?
There are many varieties of bok choy, but most of them are referred to by the standard name. You may see bok choy as referenced as white cabbage, pak choi, bok choi, or pak choy. Pak choi is most often used by those who use the British form of English, while bok choy is mainly used by Americans.
How long does bok choy take to grow?
Most varieties of bok choy take just 45 days to reach maturity. This time is from the time of transplant, OR from the time the seed puts off its first true leaves. The plants are ready to harvest when they reach 12-18 inches in height, and the leaves are richly colored and shiny.
Is bok choy cut and come again?
If you remove the main bok choy head, you may get a second harvest! You will not likely get a completely new head, but you will get small shoots that can be harvested for adding to your favorite dishes. Pick them when small and tender to avoid bitter flavors that can come with cut and come again harvesting.
Can bok choy survive frost?
Yes, so long as the frost is light and not a killing frost. Bok Choy is a frost tolerant vegetable that grows well during the cool season. If a hard (or killing) frost is headed your way according to the weather forecast, make sure to cover up your plants with gardeners fleece or heavy blankets. Remove them in the morning once the risk of frost has passed, and your plants should continue to do well.
More Companion Planting
From my Companion Planting Series
For Further Reading
Beginners Guide to Companion Planting – Heeman's
Here are some of my favorite gardening books that also talk about companion planting, offering tips and wisdom for getting your best harvest.