If you've fallen in love with the peppery and pungent taste of arugula, you may want to start growing your own! Here are a list of the BEST Arugula companion plants, as well as some plants to avoid when growing your own Arugula (also known as Rocket).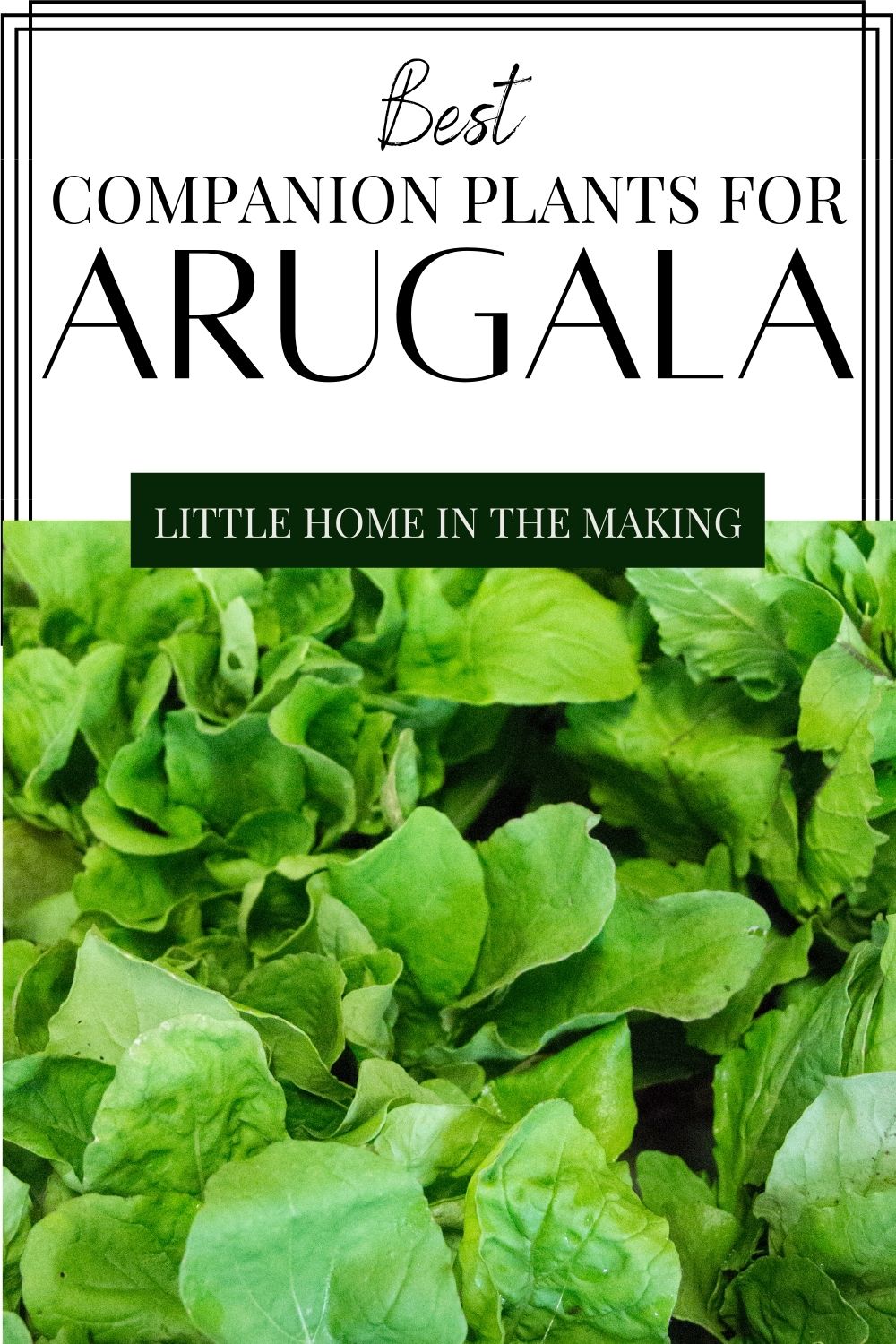 Please note that some of my blog posts here at Little Home in the Making may contain affiliate links. If you make a purchase through these links, I will get a small commission at no additional cost to you. Please see my Disclaimer for more information.
For those of us that love gardening, it can become a full fledged passion in very little time! In my first year, I spent all of my spare time reading up on all things gardening. One of the ideas I ran into very early in my gardening journey was the idea of companion planting.
Origin of Companion Planting
Companion planting is something that folks have been doing for a very long time. Passionate gardeners of generations past took notes on what thrived in their gardens from year to year, and what other plants seemed to encourage growth. We can see that the idea of certain plants thriving together, and others conflicting with each other in traditional indigenous planting techniques such as "The Three Sisters". Three Sisters outlines how squash, sunflower, and beans work together to make for an interdependent growing system that thrives together.
Over time, generations of gardeners have gleaned wisdom about companion planting. Now that we have the ability to share that information on the internet, it's better known than ever before! Today I'm sharing with you the BEST Arugula companion plants. Now you can ensure that your arugula will produce well, avoid disease, and repel insects. Yes! Companion planting can do that for you!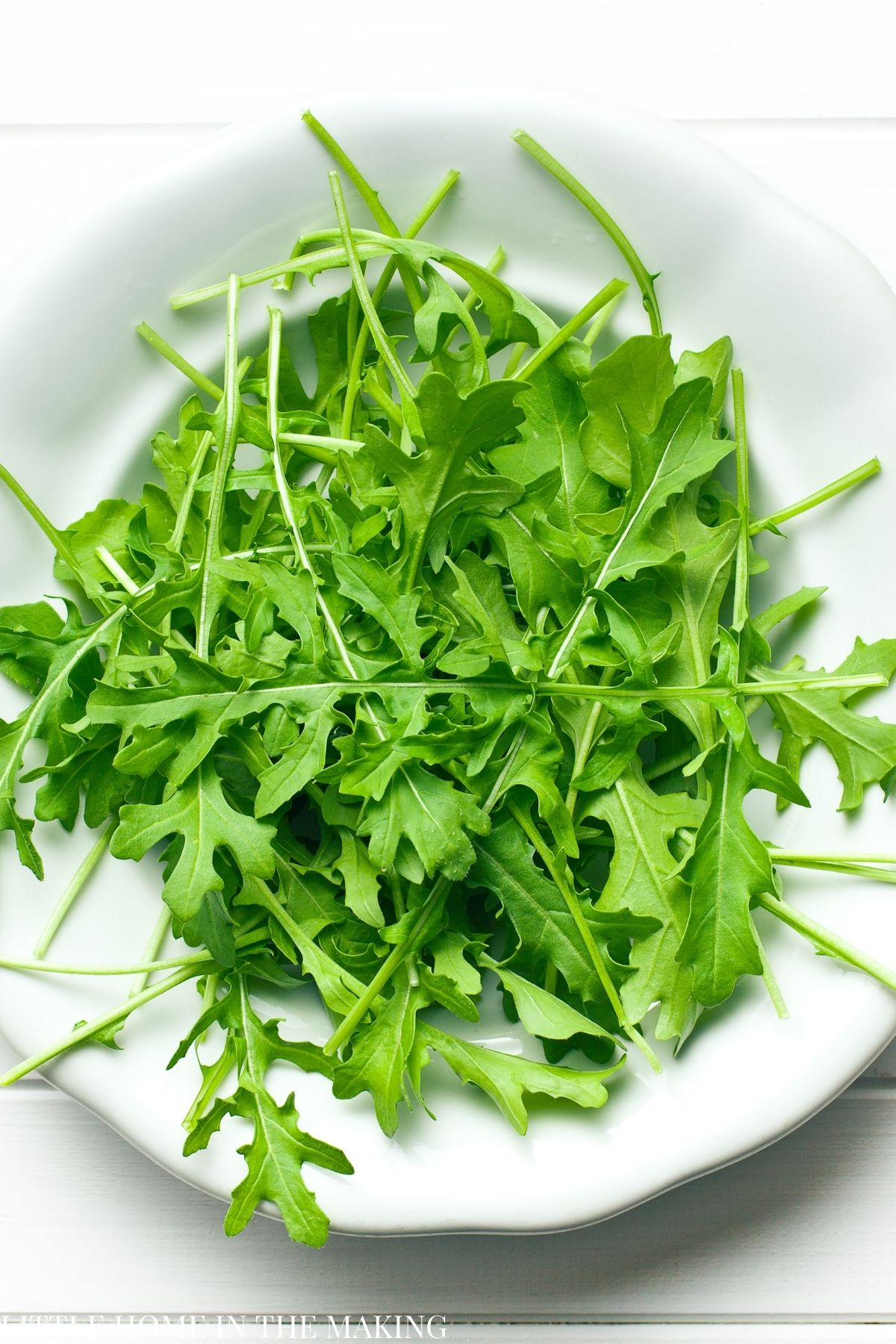 Best Companion Plants for Arugula
Since Arugula is a member of the Brassicaceae family, they have many of the same likes and dislikes as other members of the family such as cabbage, cauliflower, kale, brussels sprouts, and broccoli.
Aromatic vegetables and herbs do best with arugula, as they help ward off insects that are common to arugula.
Best for Planting with Arugula
Celery
Onions
Chamomile
Dill
Mint
Rosemary
Sage
Peppermint
Hyssop
Thyme
Wormwood
Southernwood
Plants to Avoid
Eggplants
Peppers
Tomatoes
Other nightshade plants like ground cherries, tobacco and petunia.
Strawberries
Pole beans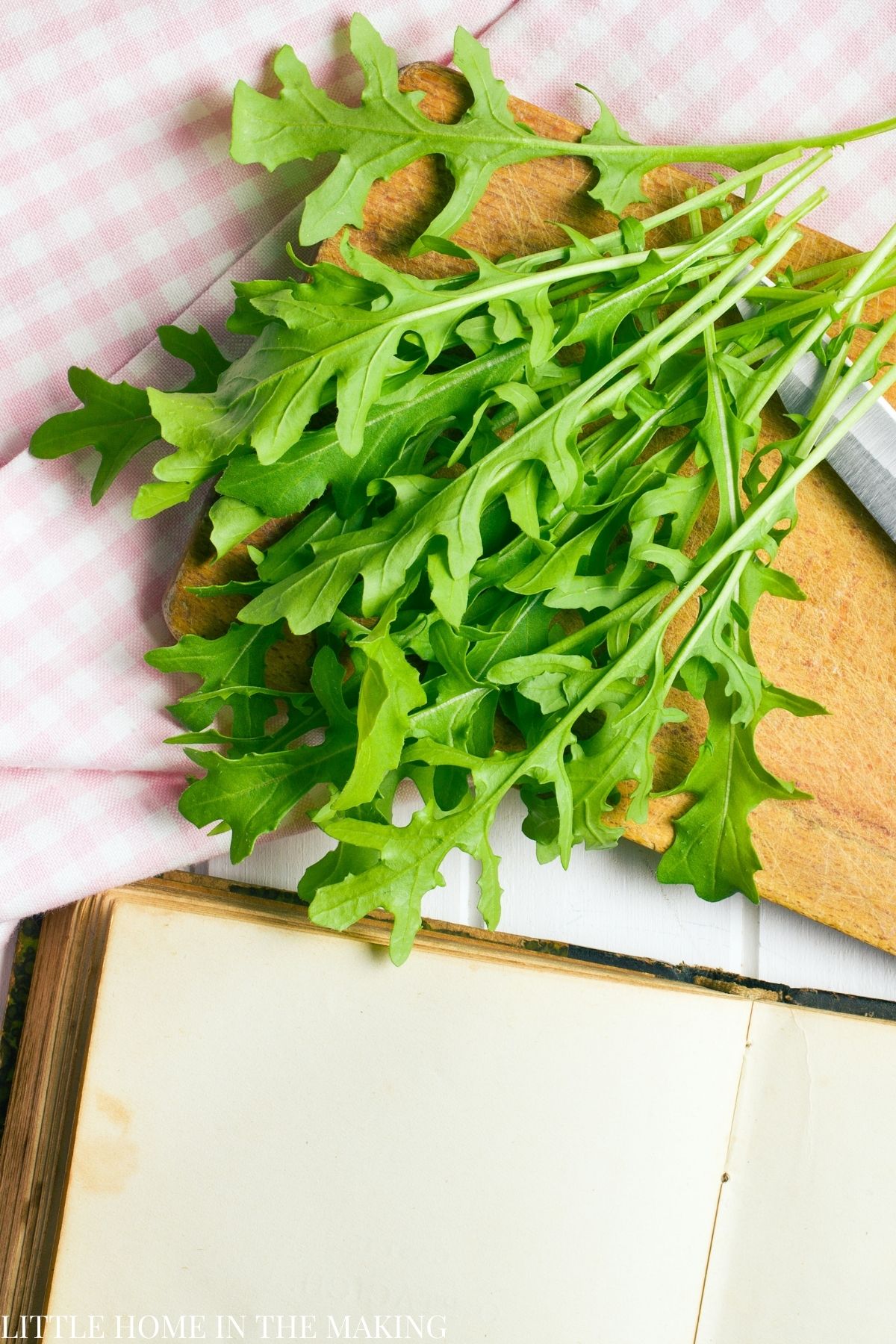 Arugula Varieties
Common Arugula (Eruca sativa)
Astro Arugula (Eruca sativa)
Ice-Bred Arugula (Eruca sativa)
Surrey Arugula (Eruca sativa)
Apollo Arugula (Eruca sativa)
Darkita Arugula (Eruca sativa)
Esmee Arugula (Eruca sativa)
Red Dragon Arugula (Eruca sativa)
Garden Tangy Arugula (Eruca sativa)
Slow Bolt Arugula (Eruca vesicaria sativa)
Wasabi Arugula (Diplotaxis erucoides)
Sylvetta Wild Rocket (Diplotaxis erucoides)
Dragon's Tongue Rucola (Diplotaxis tenuifolia)
Wild Rocket (Diplotaxis tenuifolia)
Bellezia Aruguka (Diplotaxis tenuifolia)
Italian Cress Arugula (Selvatica Sel. Liscia)
Where to Find Arugula Seeds
You can find Arugula seeds at any major seed house, as well as smaller local seed companies! Since Arugula is a fast growing, cold hardy green, it's a popular request and easily available. If you're looking for rare varieties, you may try speciality seed companies like Seed Savers Exchange, Baker Creek Heirloom Seeds, or Johnny's Selected Seeds
When to Plant Arugula Seeds
Since Arugula is a cool weather plant, you can start planting as soon as daytime temperatures stay above 40F (4-5 degrees celcius). If you have a cold frame or green house, you can start planting as soon as the internal temperature of your cold frame or greenhouse stays above 40F during the daylight hours.
Most Arugula varieties reach maturity in 5-6 weeks and take just under a week to germinate. For a continuous harvest, sow your arugula seeds every 3 weeks until Fall.
Arugula Vs. Rocket
Arugula and Rocket are basically one in the same! Rocket encompasses both the annual cultivars (Eruca sativa), as well as the perrenial, wild cultivars like diplotaxis tenuifolia and Selvatica. The annual cultivars, better known as Arugula, are less spicy and less bitter than their wild and perrenial cousins, most often described as "Rocket".
There also is a disparity between North America and the UK and Eeropean markets. In North America, we tend to call the peppery and mustardy greens "Arugula", while they are often labeled "Rocket" in the UK, Australia, and Europe.
Frequently Asked Questions
What does Arugula taste like?
Arugula is peppery, slightly bitter, and mustardy. Depending on the cultivar and time of harvest, the leaves can be quite pungent. Arugula is often included in salad mixes with milder lettuce cultivars to balance the flavors.
Is Arugula the same as rocket?
Yes! Arugula is the North American term for rocket. It also generally indicates the annual, less pungent version of rocket was used, rather than the perennial wild cultivars that are often known as Rocket in North America.
Is Arugula good for dogs?
Arugula is non-toxic and safe for dogs to eat!
Why is my Arugula bitter?
Wild and perennial cultivars of Arugula tend to be on the bitter side, but a late harvest impacts how bitter your arugula tastes. To prevent unnecessary bitterness, ensure that you harvest your arugula at the peak of maturity, and don't harvest after bolting.
More About Companion Planting:
Arugula is great for planting in the early spring garden, cold frames, or greenhouses. See my post about getting ready for Spring Gardening for more info!