If you're growing your own hot pepper plants this year, make sure you get the best yields and the best pest control possible! Utilize these hot pepper companion plants for a beautiful, flourishing, and bountiful garden harvest.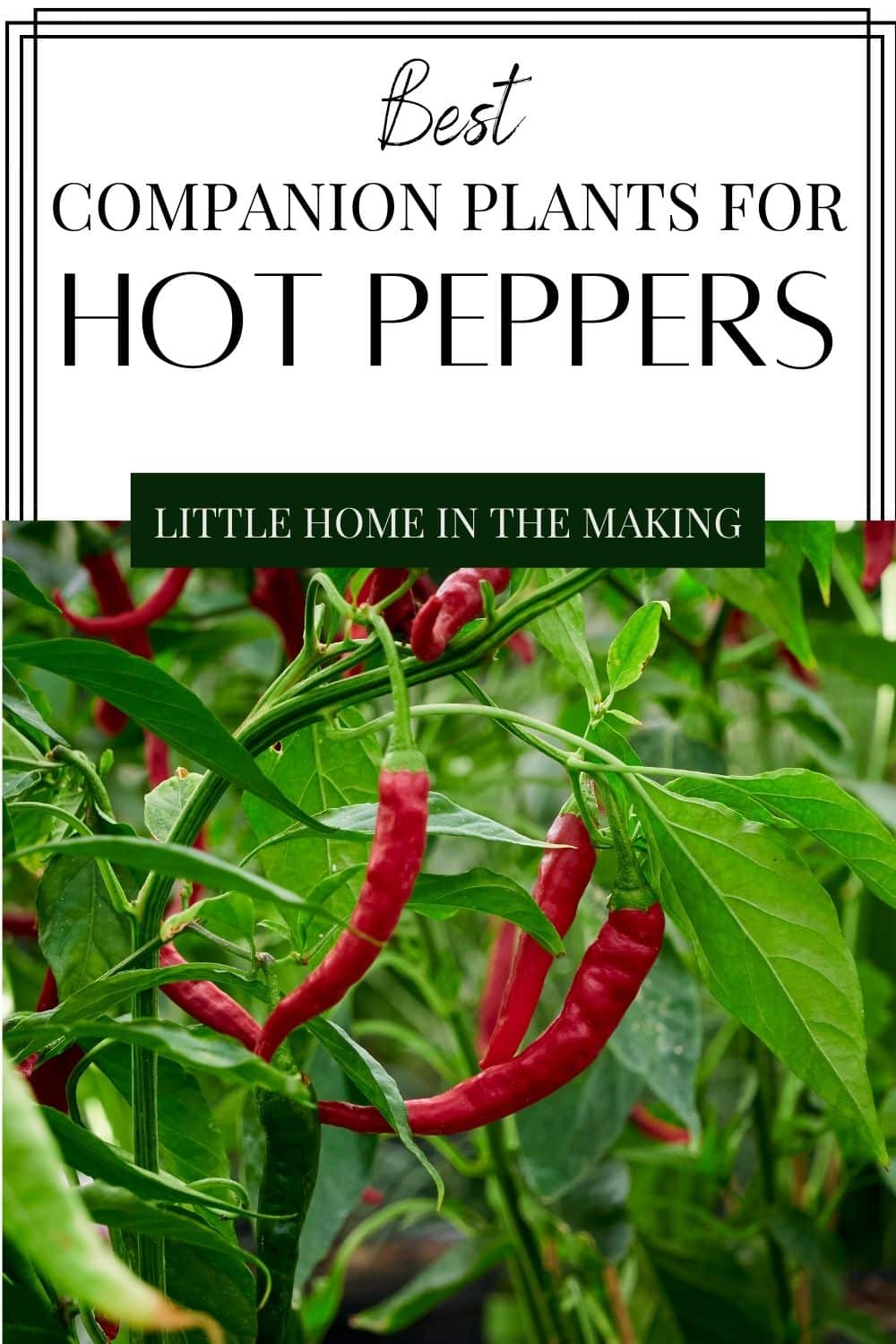 If you've been gardening for any time now, I'm sure you've heard about companion planting! Companion planting is a technique that has been used by gardeners for millennia in order to get better harvests and harness better pest control.
Gardeners have taken notes and passed down their secrets to show us the best possible way to plant our gardens to protect our beloved plants against disease, pests, and to boost their growth potential.
Every plant has companions that they consider "buddies", as well as plants that they consider enemies. Over the next few months, I'll be featuring one new plant per week and share with you their best friends, as well as their worst enemies. Check out my companion planting archive for all of the plants that have been featured in the series thus far.
Today we are talking about the best (and worst) hot pepper companion plants!
Let's get started:
The BEST Hot Pepper Companion Plants
Hot peppers have similar growing conditions as sweet peppers, and so they share a lot of the same companion plants as their sweeter brothers and sisters. Similarly, they share common companion plants with other members of the nightshade family such as tomato and eggplant.
Basil
Okra
Carrots
Eggplant
Onion (as long as given adequate space, so the growing pepper plant does not shadow the bulbing onions from sunlight)
Parsley
Cilantro
Chives
Marigold
Nasturtium
Stinging Nettle
Do not plant hot peppers with:
Beans
Cabbages
All brassacia family members (cauliflower, kale, broccoli, etc)
Fennel
Potatoes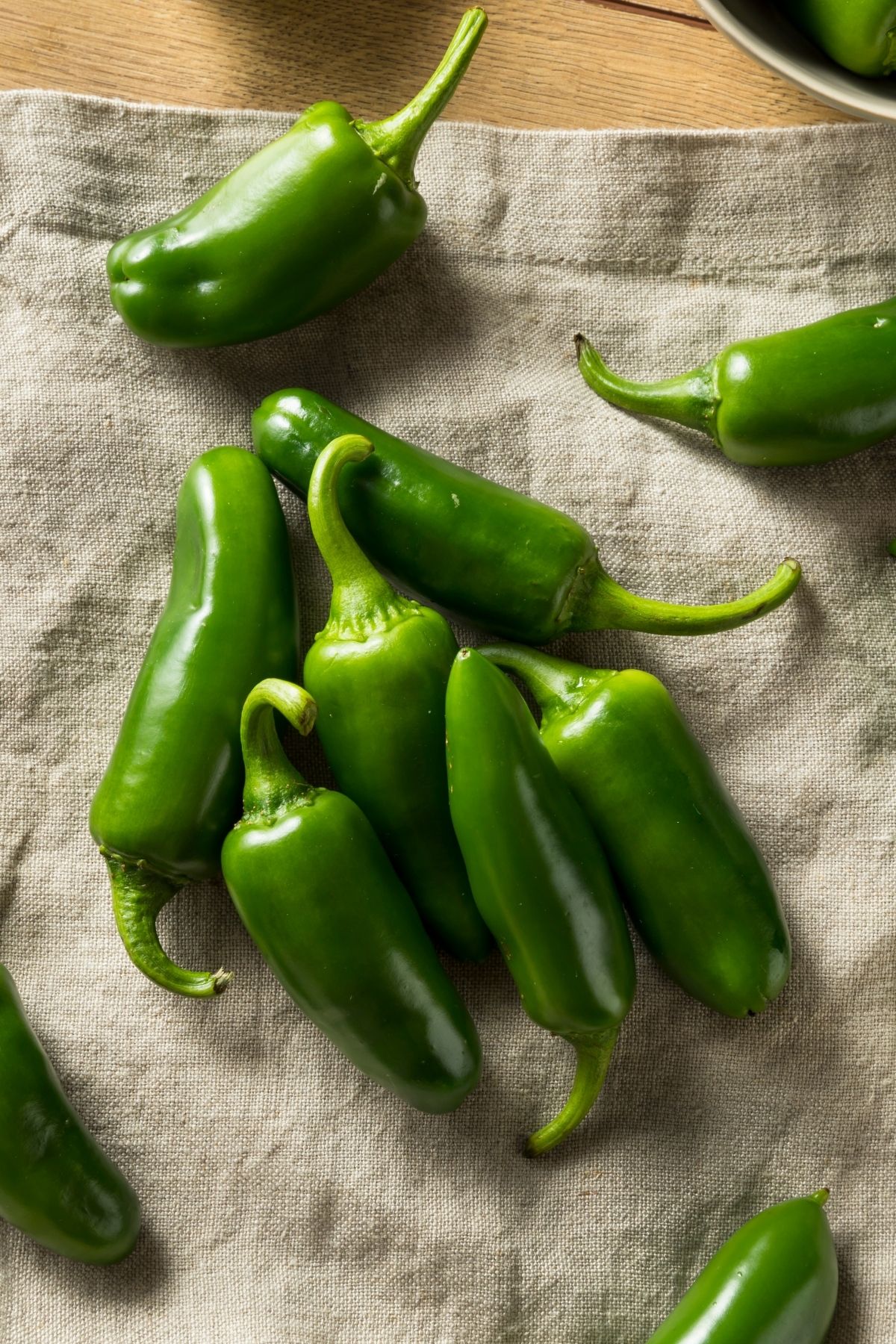 What is the Scoville Scale for Peppers?
The Scoville Scale is a way to measure the heat or "spiciness" of various hot peppers. This is done by determining how much capsaicin they contain, which is the compound that gives them their heat. Hot peppers are rated on this scale, with the common jalapeno being ranked at about 5,000 Scoville heat units (SHU), while the Ghost Pepper is a whopping 1,000,000 Scoville heat units! The scale is named after its creator, Wilbur Scoville, who began developing the method in 1912.
Popular hot peppers and their Scoville scale rating:
Ghost Pepper (Bhut Jolokia): 1,000,000
Habanero: 150,000
Thai Chili:
Cayenne: 50,000
Jalapeno: 5000
Original Tabasco Sauce: 3750
Poblano: 1250
When to Plant Hot Pepper Seeds
A good rule of thumb is the hotter the pepper, the longer the seed will take to germinate. Hot peppers need to be started 8-10 weeks before the last frost in cool climates, but long germination times may throw that off. If you are planting peppers that are very high on the Scoville scale, plant them up to 12 weeks before the last frost to allow for a possibly long germination time. Make sure to provide ample heat, water, and light during that time.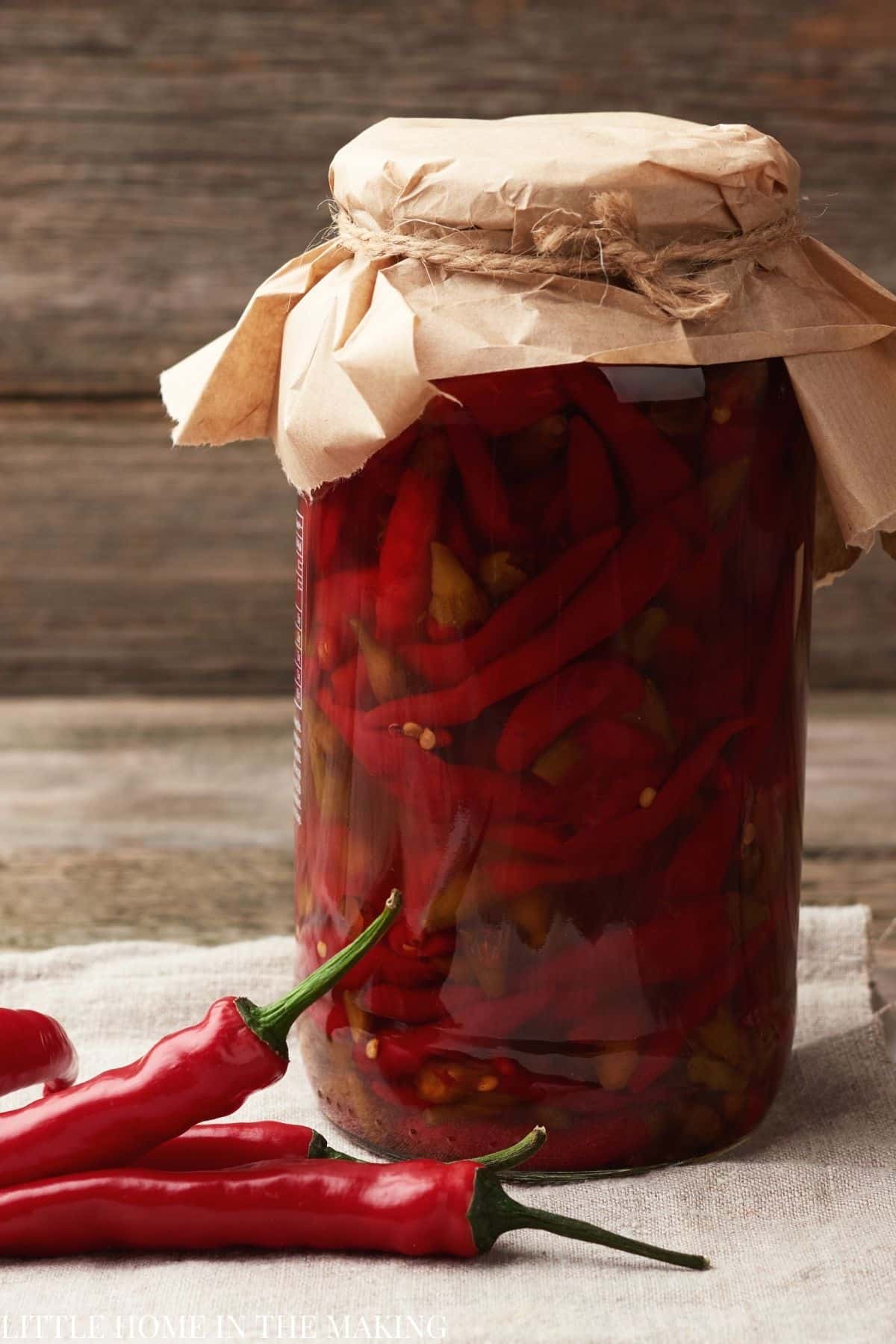 What to Do with Hot Peppers
Whether you grow your own hot peppers, or pick up weekly deals at the farmer's markets, there are a lot of options for making delicious food with your new harvest of hot peppers. Here are a few ideas:
Jalapeno poppers
Fermented hot pepper rings
Pickled hot pepper rings
Fermented hot sauce
Soups and chilis
Salsas and sauces
Pressure canning
Water bath canning (pickled and/or sweet recipes like Cowboy Candy)
Hot peppers in oil
More About Companion Planting
If you're interested in learning even more about companion planting, be sure to check out all of the posts in my companion planting archive, as well as a few of the in-print books listed below.
Books about Companion Planting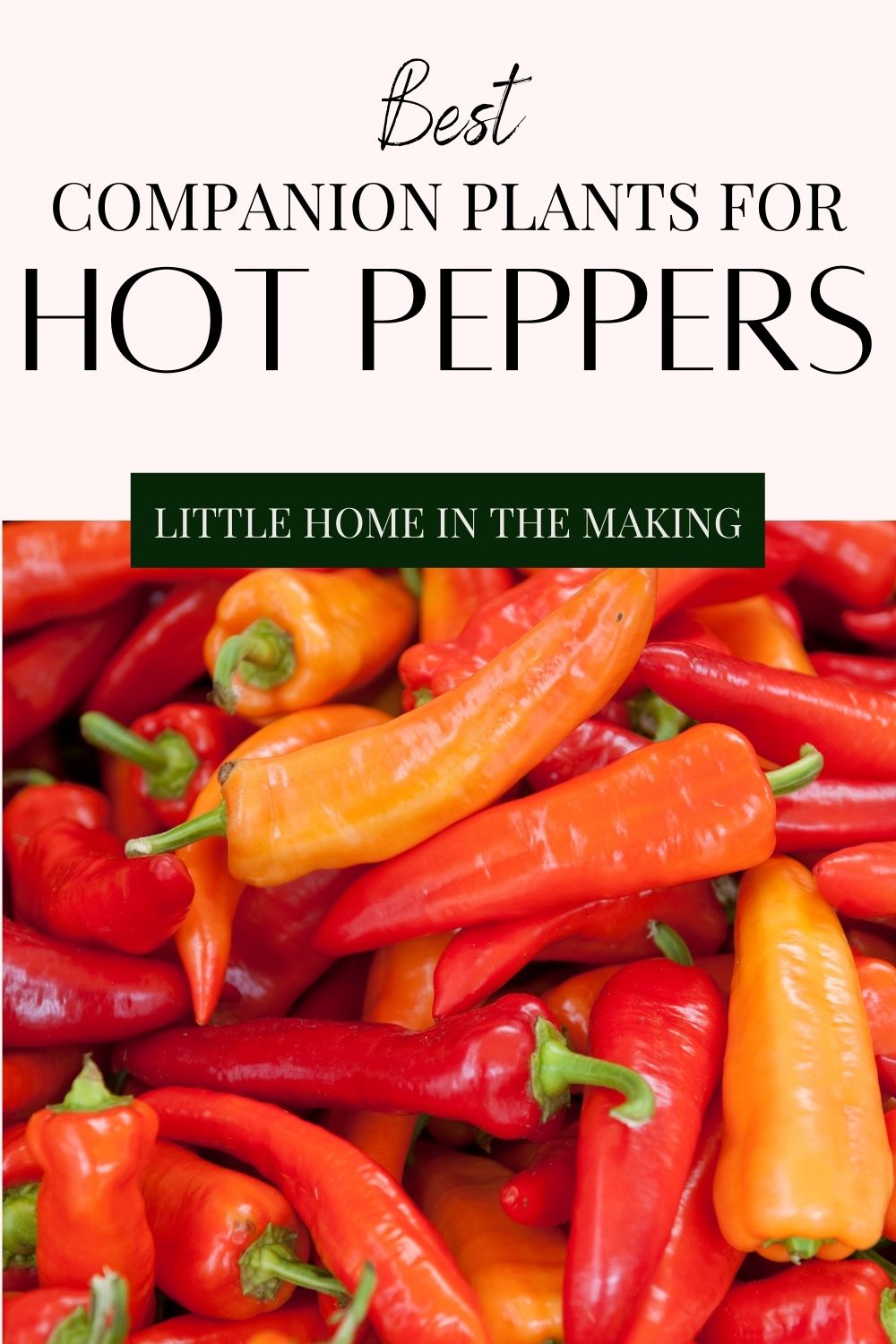 Please note that some of my blog posts here at Little Home in the Making may contain affiliate links. If you make a purchase through these links, I will get a small commission at no additional cost to you. Please see my Disclaimer for more information.