This Blueberry Kefir Smoothie is the perfect healthy breakfast recipe. Made with frozen blueberries and milk kefir, it's a simple recipe that makes for a great grab-and-go snack or breakfast smoothie. Optionally added oats makes for a filling and fiber-rich beverage that is sure to satisfy.
Updated on January 27 2022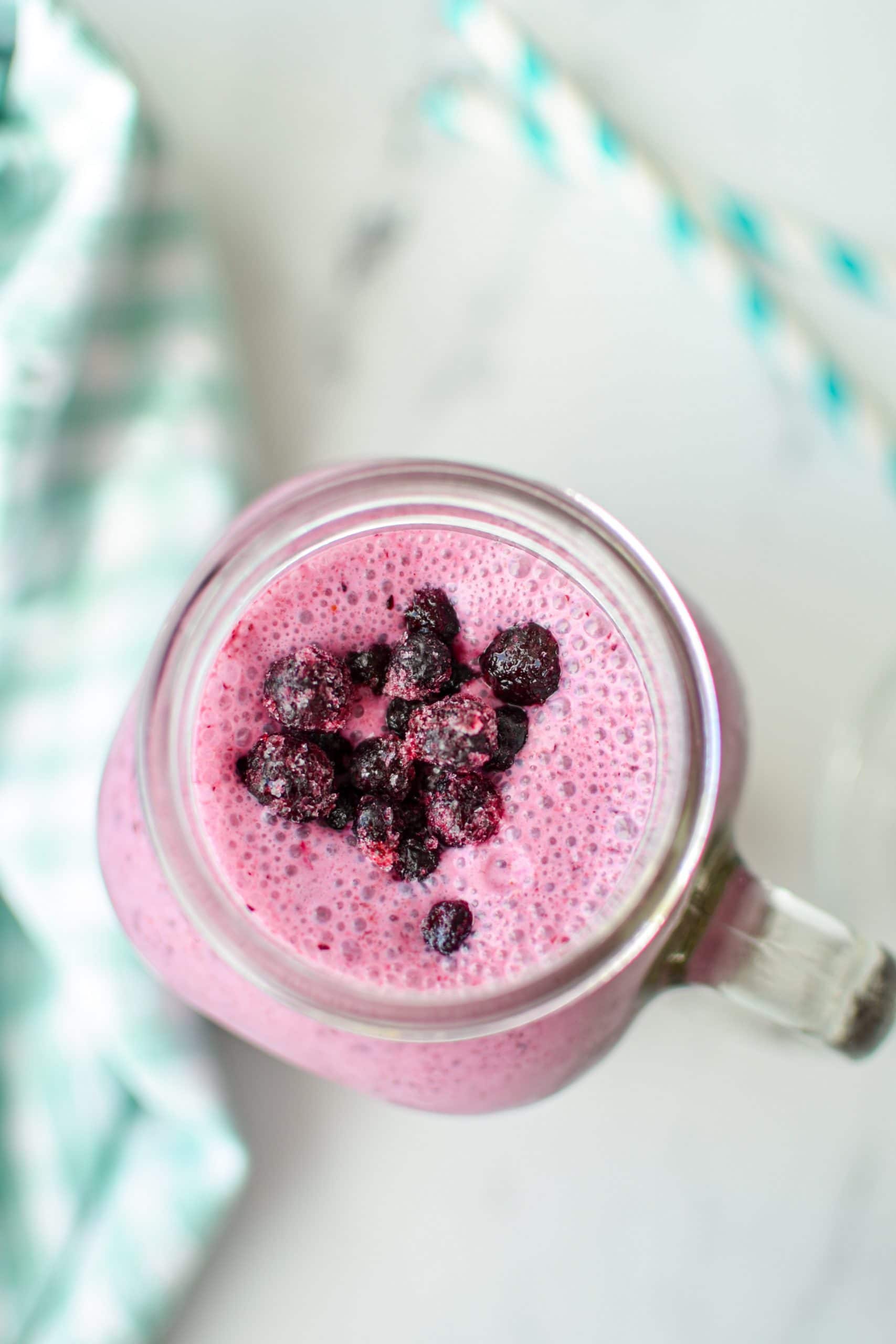 Please note that some of my blog posts here at Little Home in the Making may contain affiliate links. If you make a purchase through these links, I will get a small commission at no additional cost to you. See our disclaimer for more information.
I've been making and drinking kefir smoothies for over 5 years now, and I've tried so many delicious flavor combos. And of course, some not-so-delicious flavors.
This Blueberry Kefir Smoothie with added oats is one of my favorite smoothie recipes to make, and is a great way to start trying to drink more kefir and fermented beverages in general.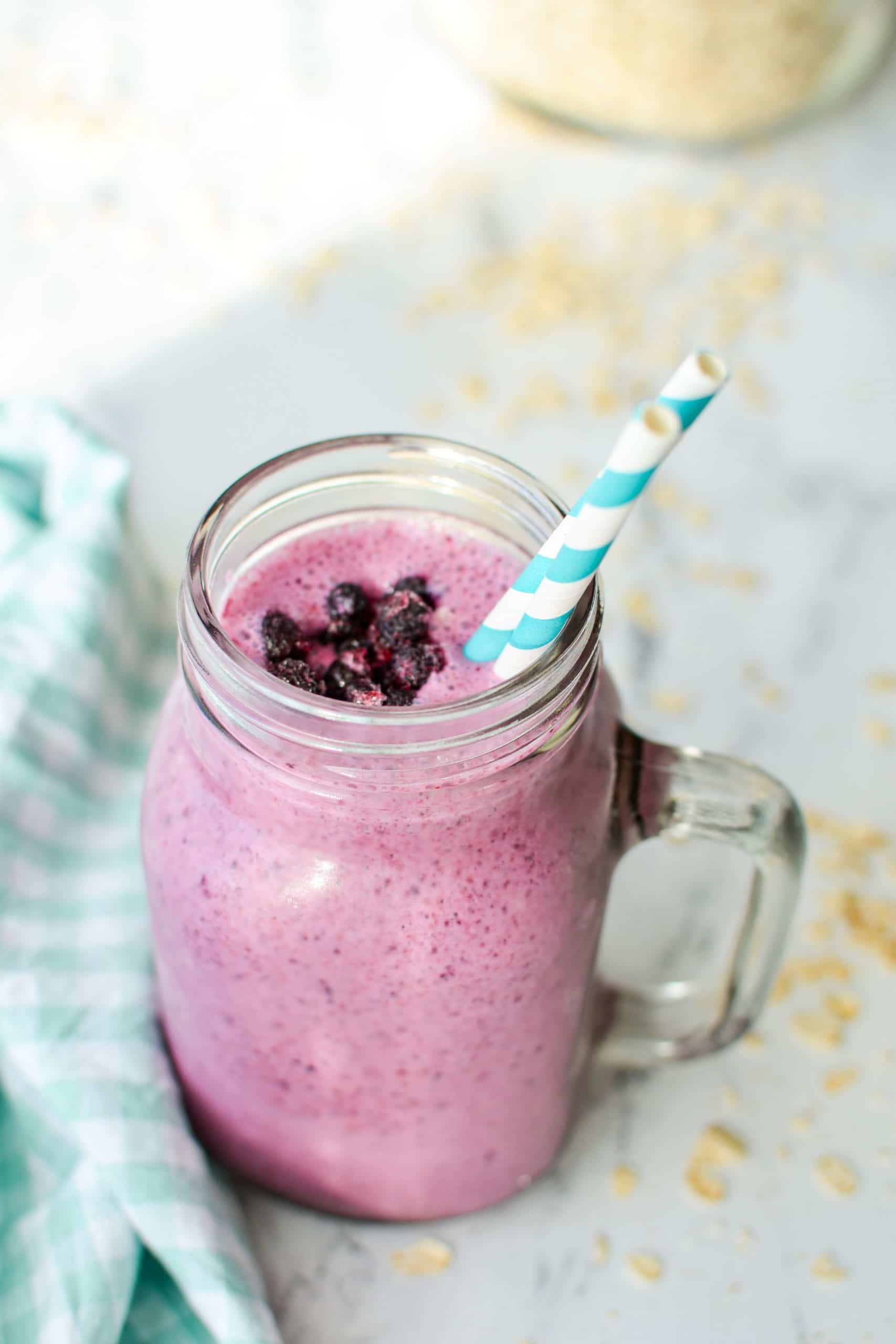 Frozen Blueberries for Smoothies
One of my favorite ways to make smoothies is with frozen fruit. Not only is frozen fruit affordable, but it also has a long storage life and adds a beautiful thickness to smoothies. Frozen blueberries are one of my favorite frozen fruits, since they thaw easily for adding to yogurt parfaits, oatmeal bowls, and more!
Wild blueberries are my preference, since their small size makes for a quick thawing time and they tend to be more sweet and flavorful than their cultivated counterparts.
Ingredients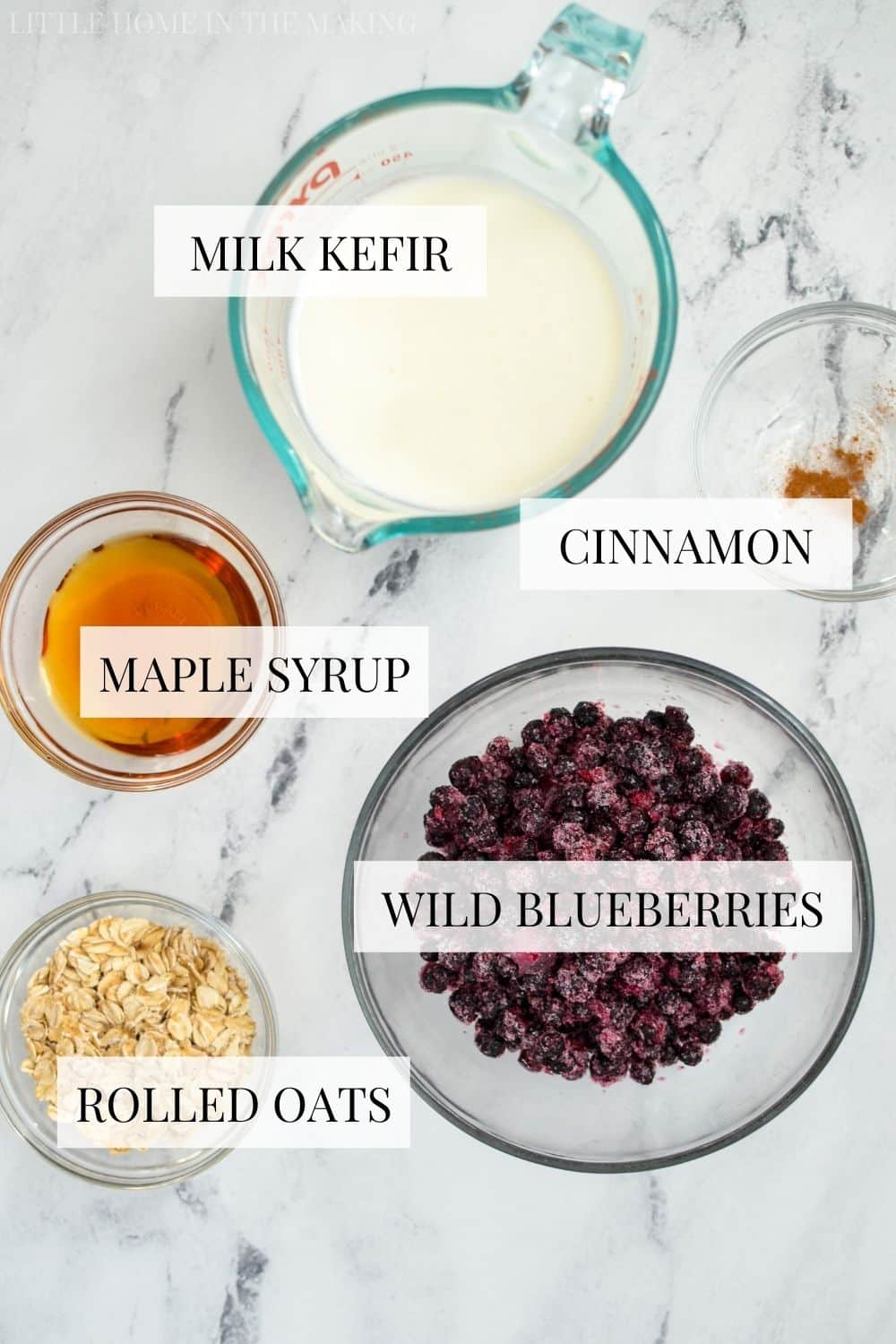 Frozen Wild Blueberries: These are the little ones with a dark blueish purple hue. The flavor is much better than cultivated blueberries.
Plain, Unsweetened Kefir: Either homemade kefir or store bought kefir is fine for this blueberry kefir smoothie recipe!
Old Fashioned Oats: These are the large flake oats, sometimes called rolled oats. You can also use sprouted rolled oats if you prefer. An optional ingredient that adds filling fiber.
Maple Syrup: I use maple syrup as a sweetener, but you can use any sweetener you like.
Cinnamon: This is completely optional. Most of the time I don't add cinnamon at all to my Blueberry Oatmeal Kefir Smoothie, but it is a nice addition that compliments the blueberries.
How to Make a Kefir Smoothie with Frozen Blueberries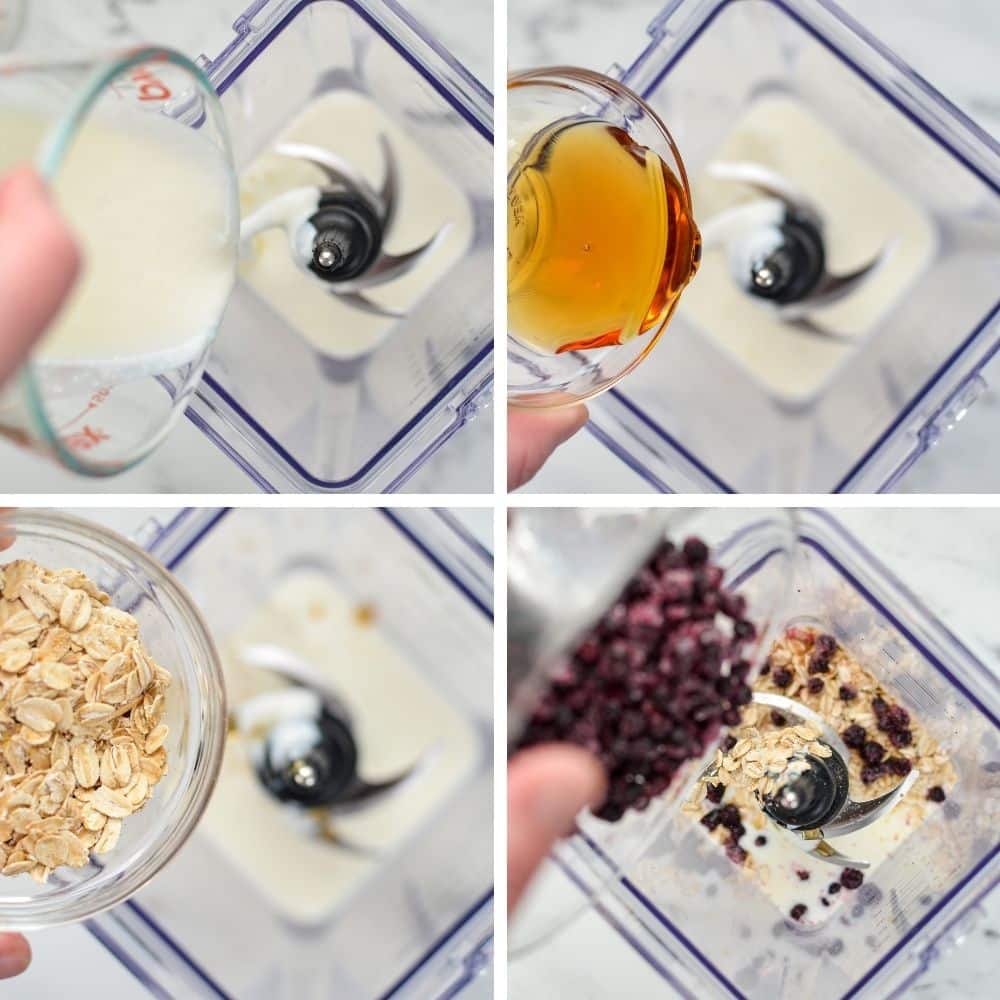 Add the milk kefir to a high powered blender like a Ninja, Blendtec, or Vitamix.
Then, add in the maple syrup, oats (if using), frozen blueberries, and cinnamon.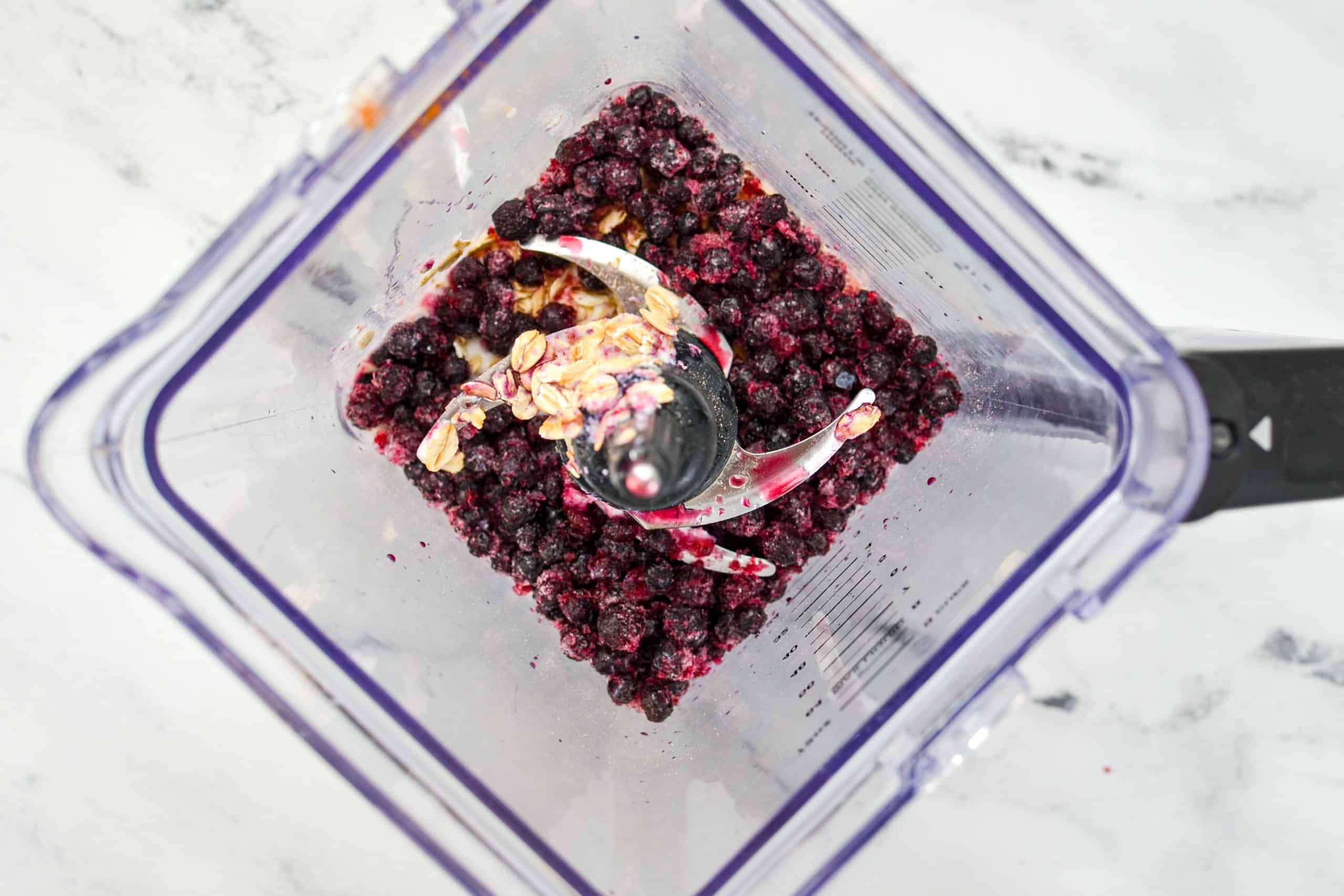 Blend well until completely smooth and pourable.
Transfer to tumbler or drinking glass, and serve with a wide smoothie style straw.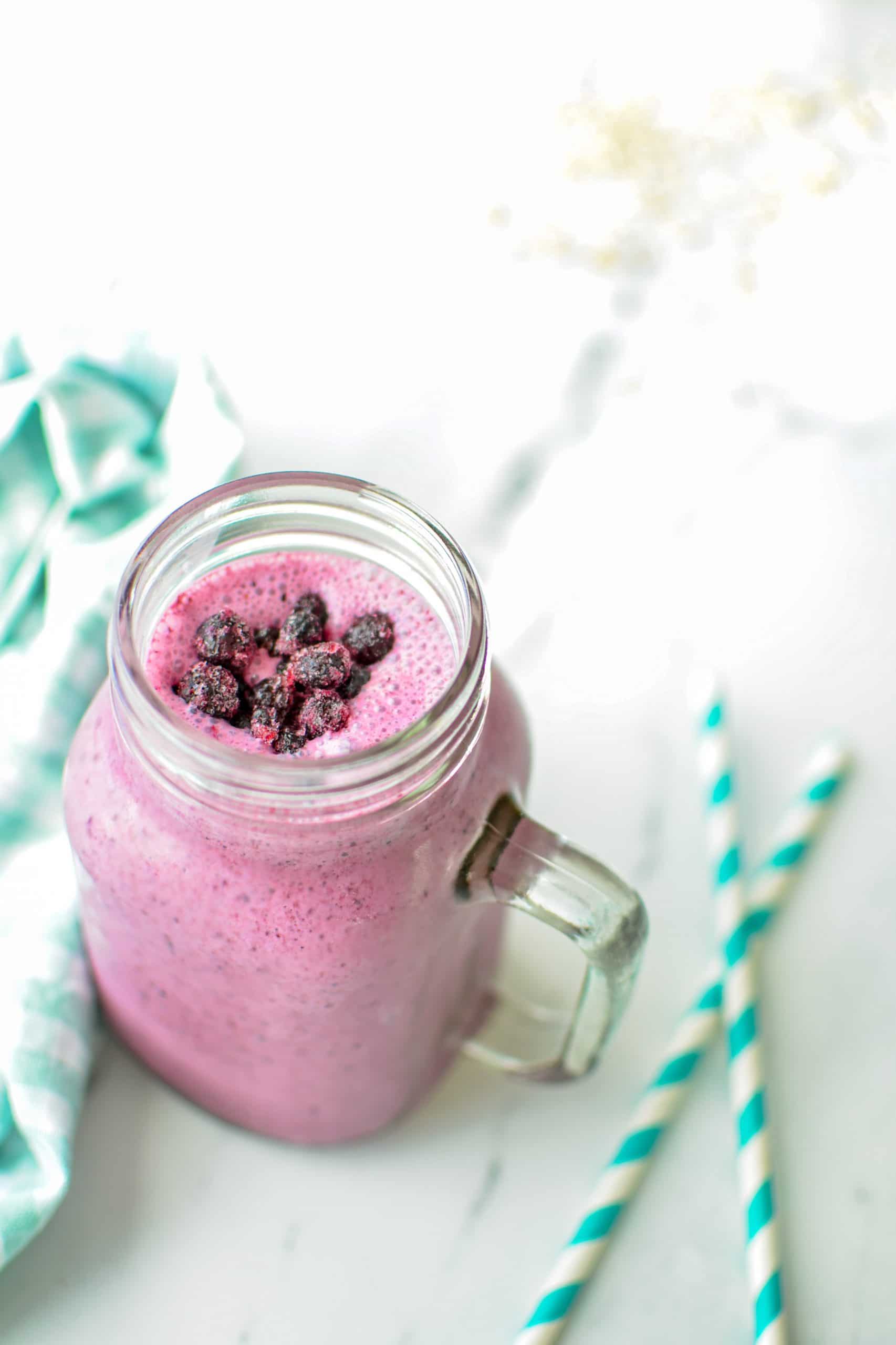 Variations and Substitutions
Strawberry Oatmeal Smoothie: Substitute the blueberries in this recipe for the same amount of chopped frozen strawberries.
Raspberry Oatmeal Smoothie: Substitute the blueberries in this recipe for the same amount of frozen raspberries.
With fresh fruit: If you would prefer to use fresh fruit, you can do so easily! To thicken your smoothie, simply add 3-4 ice cubes and blend until smooth.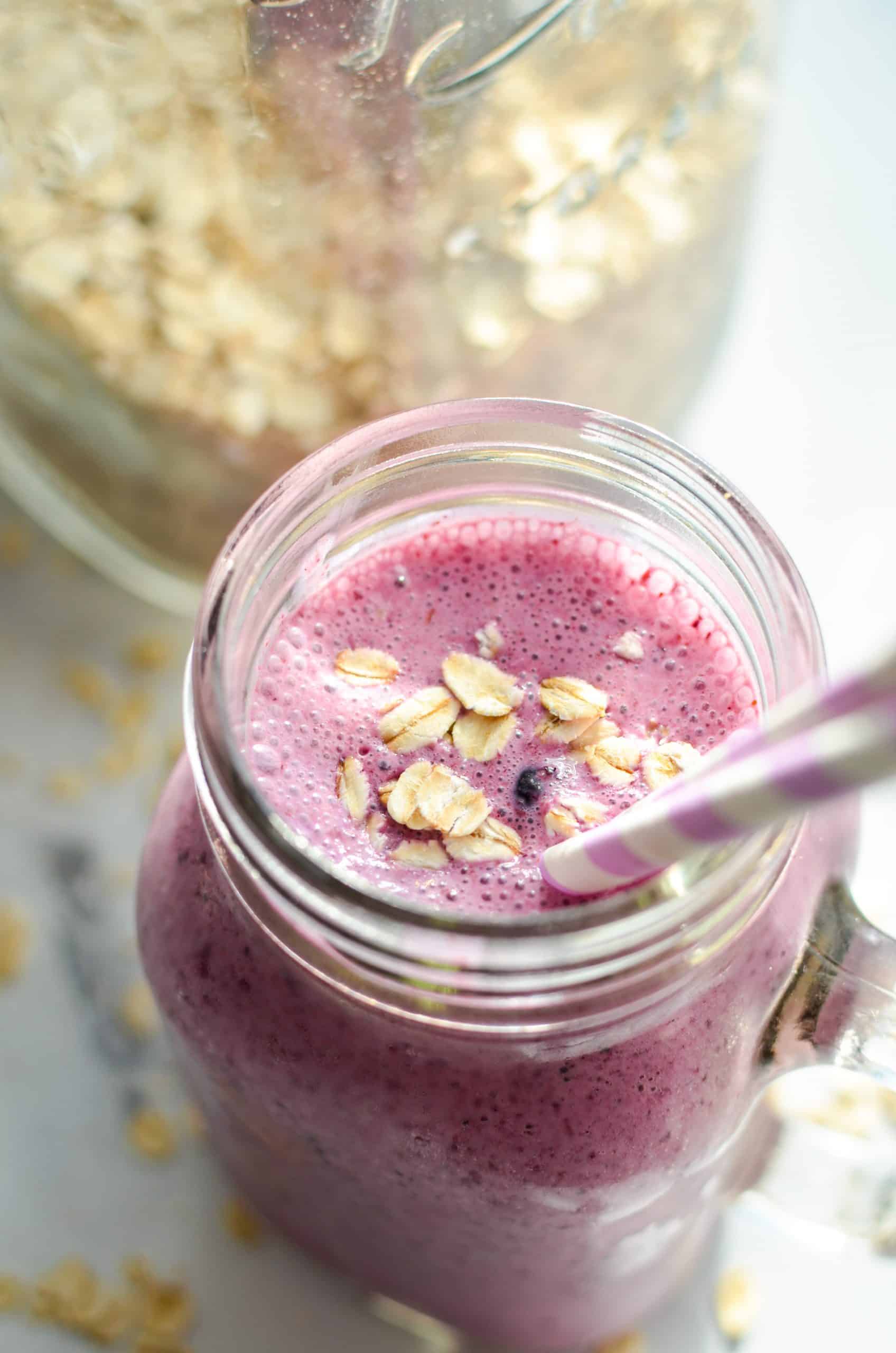 Adding Oatmeal to Smoothies
It's so easy to add oatmeal to smoothies, and it's the perfect way to add a bit of fiber and some additional calories to make your smoothies filling and satisfying.
All you have to do is add the desired amount of oats (1/4-1/2 cup is typical) to the smoothie before blending. Blend on high speed until the oats are broken down enough to slip through a straw.
Serve and enjoy!
More Kefir Smoothie Recipes: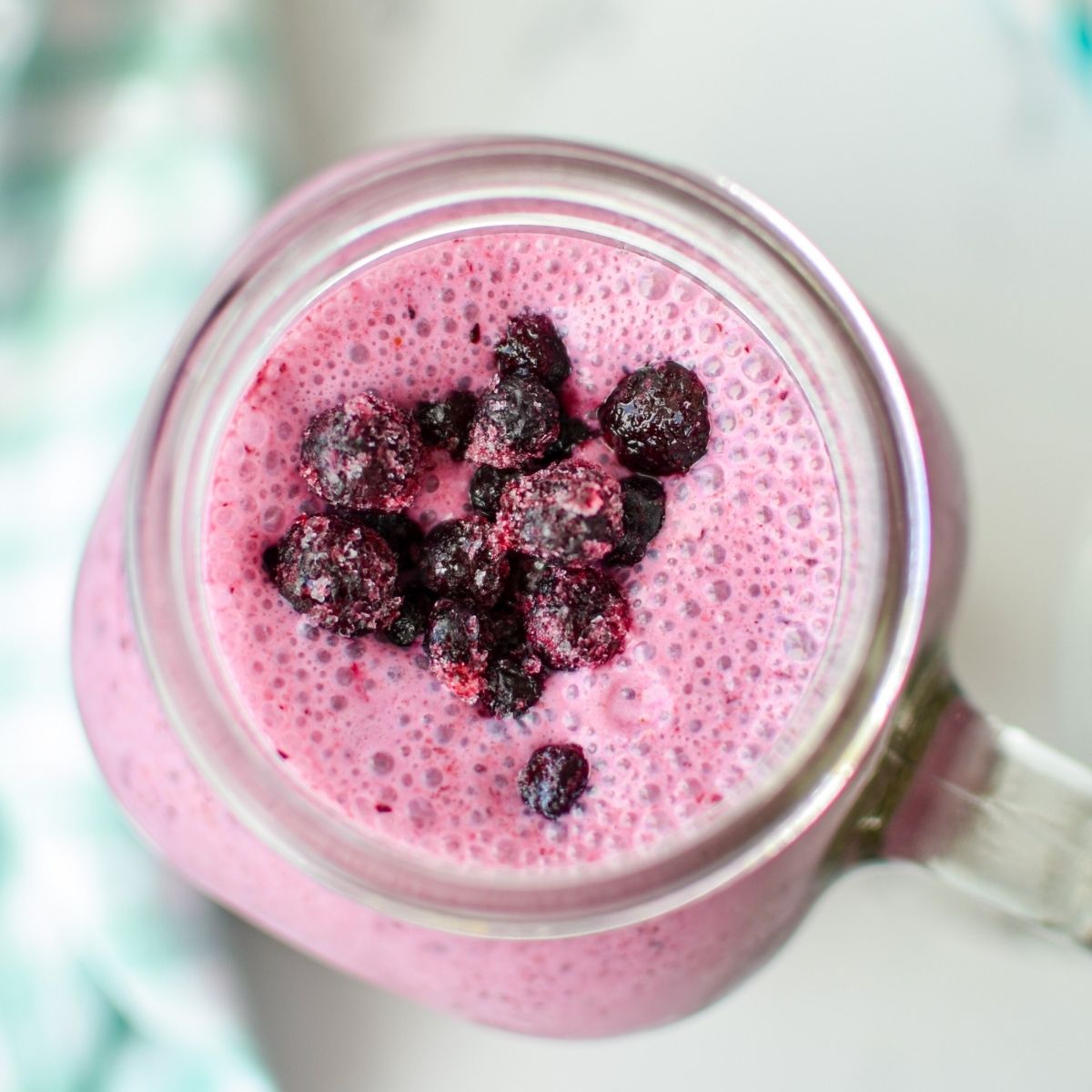 Blueberry Oatmeal Kefir Smoothie
This Blueberry Kefir Smoothie is made with frozen blueberries and milk kefir. A simple recipe that makes for a great grab-and-go snack or breakfast smoothie.
Ingredients
2 cups Plain Unsweetened Kefir, homemade or store-bought
1 cup Frozen Wild Blueberries
1/4 cup Old Fashioned Oats (optional)
1 tbsp. Maple Syrup
pinch Table Salt
Sprinkle Ground Cinnamon, (optional)
Instructions
Add all ingredients into the jug of a large, high quality blender.
Blend on high until smooth and the oats are well broken down.
Taste and adjust sweetness to your taste.
Pour into a large glass or quart sized mason jar and enjoy!
Notes
Gluten Free: This recipe is gluten free as written. Verify your oat source is gluten free if you are celiac.
Sprouted Oats: If you like to consume your grains sprouted, opt to use sprouted oats in this recipe instead of the standard rolled oats.
Nutrition Information:
Yield:

1
Serving Size:

1 grams
Amount Per Serving:
Calories:

439
Total Fat:

6g
Saturated Fat:

3g
Trans Fat:

0g
Unsaturated Fat:

2g
Cholesterol:

21mg
Sodium:

1084mg
Carbohydrates:

73g
Fiber:

10g
Sugar:

36g
Protein:

25g
Nutrition information is an estimate only.