If you've ever wondered if you could make ice cream from snow, the answer is that yes you can! This simple recipe requires just a few simple ingredients: heavy cream, sugar, vanilla, and freshly collected snow! A great snow day activity that is perfect for doing with kids…or for kids at heart!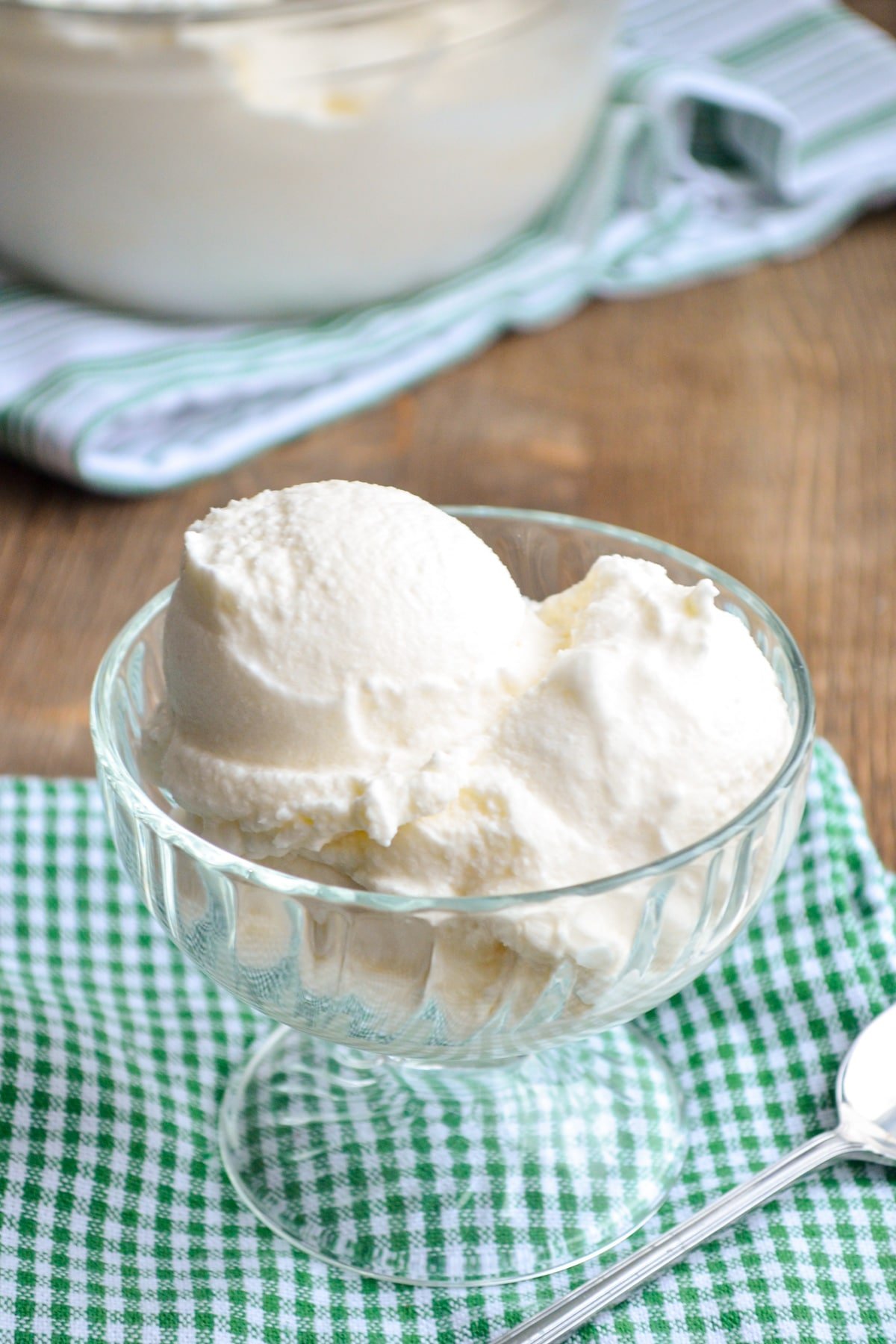 Even for those of us that have grown up in a fairly snowy climate, a fresh snowfall can be an exciting event! Not only does it include the prospect of school being canceled, but it also plenty of opportunities to go outside and enjoy the beauty that comes from a not-too-heavy snowfall.
While as adults we often have driveways to shovel, cars to clean off, and worries of the logistics of transportation, it can be fun to take a moment and just enjoy snow to the fullest.
I love dressing my toddler up in his full snow suit and taking him out into the snow to work off some of that energy he tends to accumulate through the day. Since I work from home, there are certainly more productive things I could be doing, but sometimes it's fun just to be that mom and do the fun stuff.
A Fun Winter Tradition
Making this snow ice cream is sure to become a favorite tradition. Alongside making snow angels and snowball fights, snow ice cream is a fun way to spend a snow day. Not only is it absolute magic to watch the snow transform, it's incredibly tasty to boot! Creamy, vanilla, and cold snow ice cream is the perfect way to celebrate a fresh snowfall.
Ingredients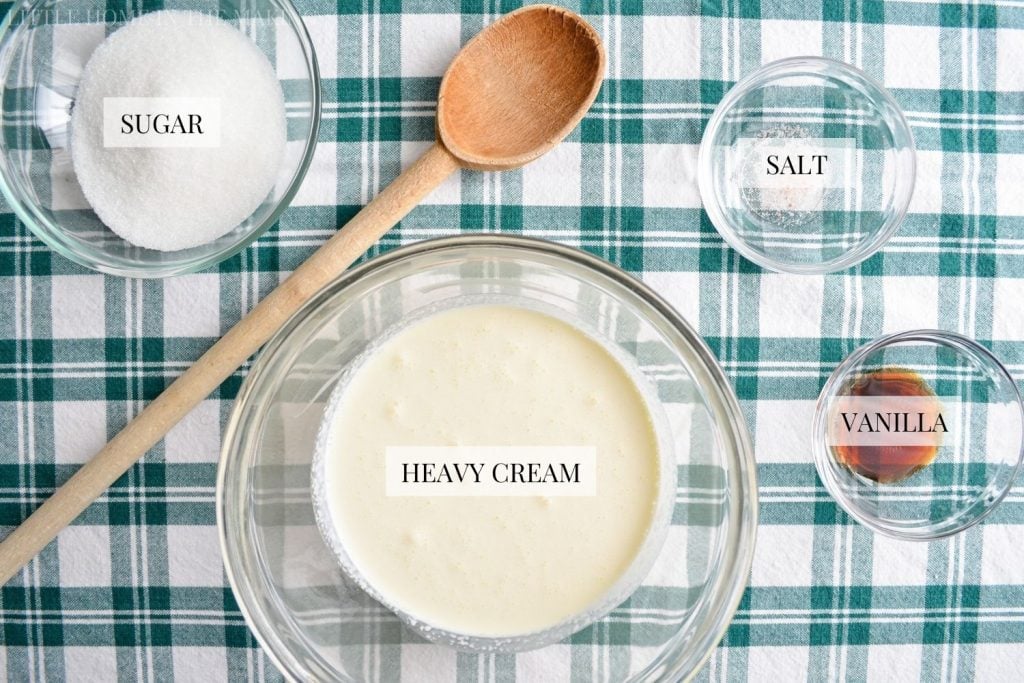 Snow: Since this is "snow" ice cream, you'll need some of the fluffy white stuff! Fresh snow from a fresh snowfall is the best, as it tends to be the "cleanest", but keep in mind that you eat snow at your own risk.
Heavy cream: I like heavy cream because it gives more of the classic ice cream mouthfeel, but you can use whole milk in its place.
Sugar: Some cane sugar adds a nice sweetness.
Vanilla: Just a little bit for a touch of vanilla flavor.
Salt: All sweet treats need a pinch of salt.
How to Make Ice Cream with Fresh Snow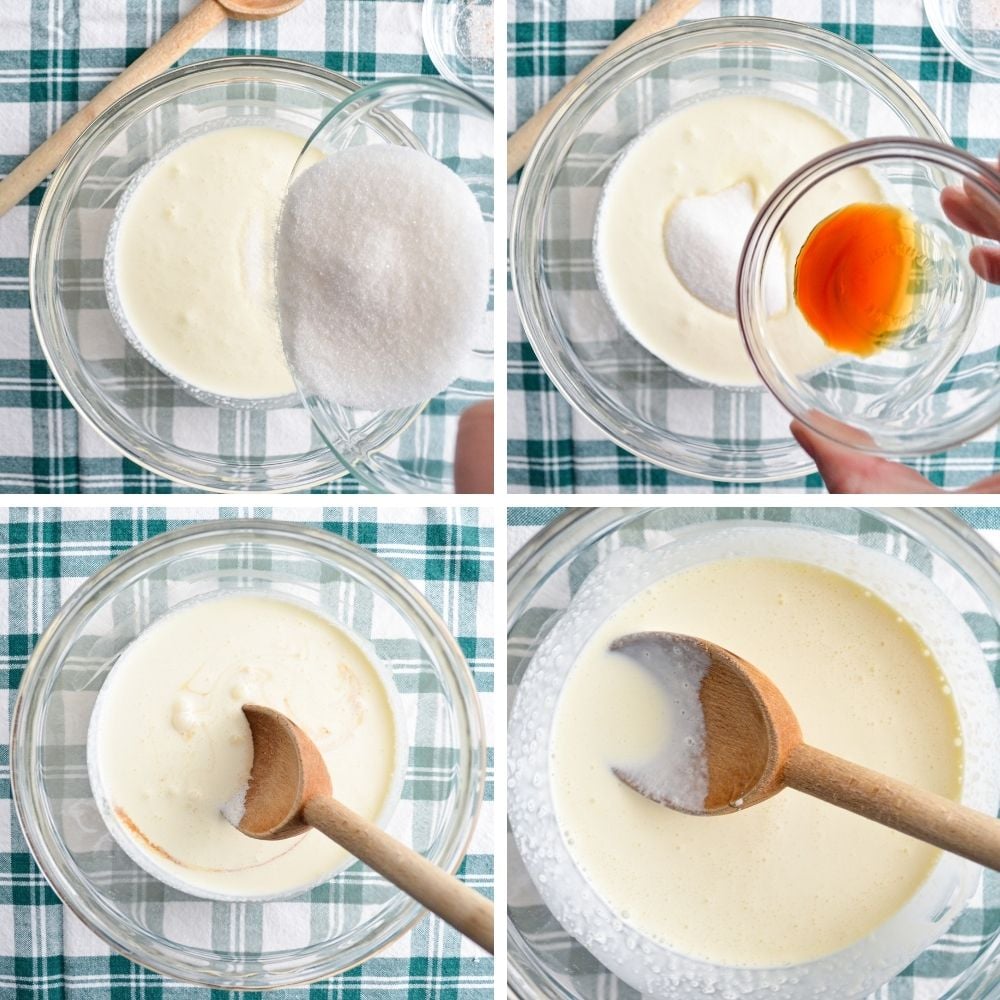 Add the heavy cream to a large bowl.
Add in the sugar, vanilla, and salt. Stir well to combine.
If you haven't already collected your snow, go ahead and place your bowl in the freezer to chill while you collect your fresh snow.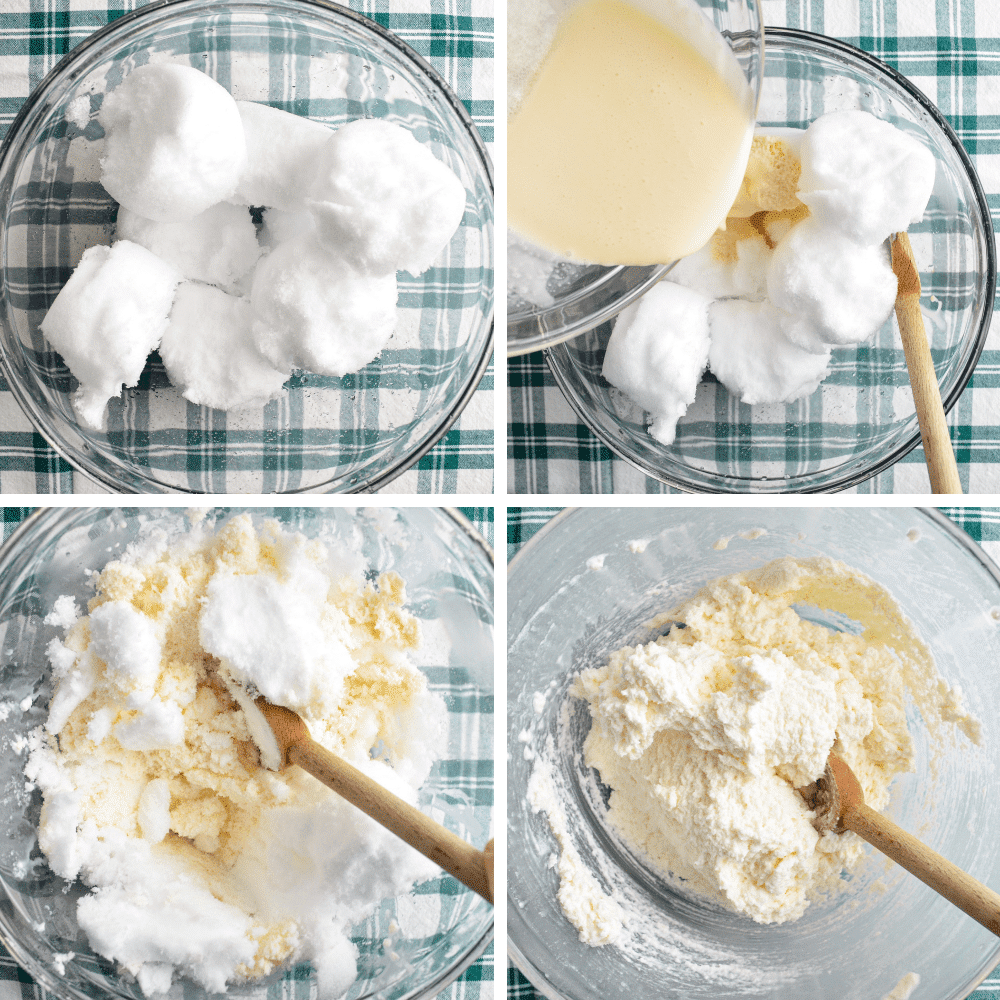 Once you've collected your fresh snow, pour the heavy cream mixture over the snow and mix it well until combined.
Continue to mix until the texture you like is achieved. Add more snow if needed.
Serve and enjoy immediately!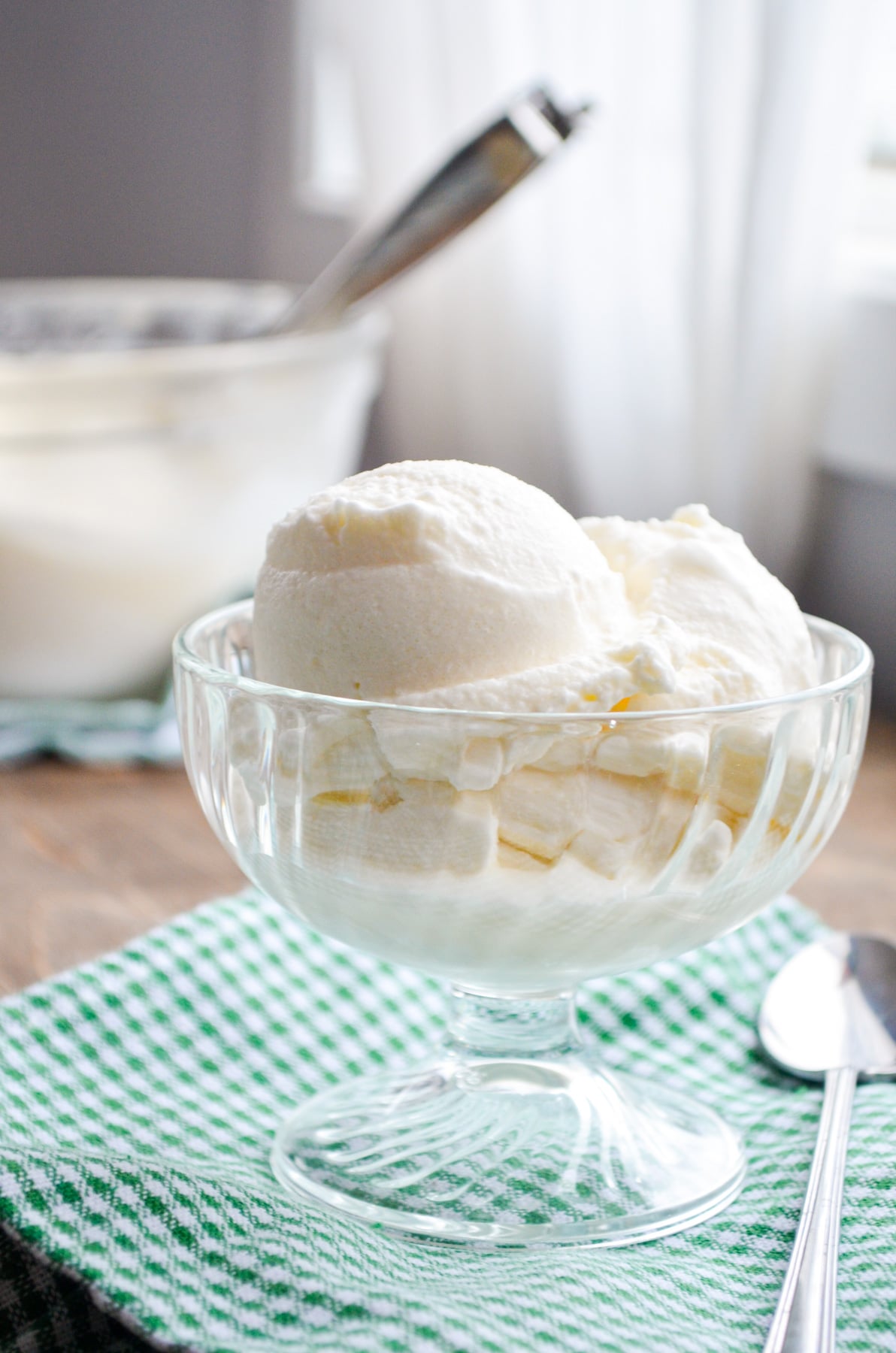 Frequently Asked Questions
Is it safe to make snow ice cream?
There are risks to consuming snow, and some areas will have a greater risk than others. Since the amount of pollutants in the snow may vary, it's best to consider what the risk would be in your area and whether you are comfortable with that or not, and consume at your own risk.
Can you make snow ice cream with the first snow?
Yes! Just be sure that you collect the snow from the "top", rather than the snow that's touching the grass and other surfaces. First snowfalls aren't often substantial enough to collect for snow ice cream, but if your first snowfall was a big one, feel free to enjoy at your own risk.
Can you freeze snow ice cream?
Yes, but with one caveat: only for 1-2 days. After this short time period, the quality starts to deteriorate and it begins to take on off flavors. Be sure to set it on the counter to soften before serving, and keep covered at all times.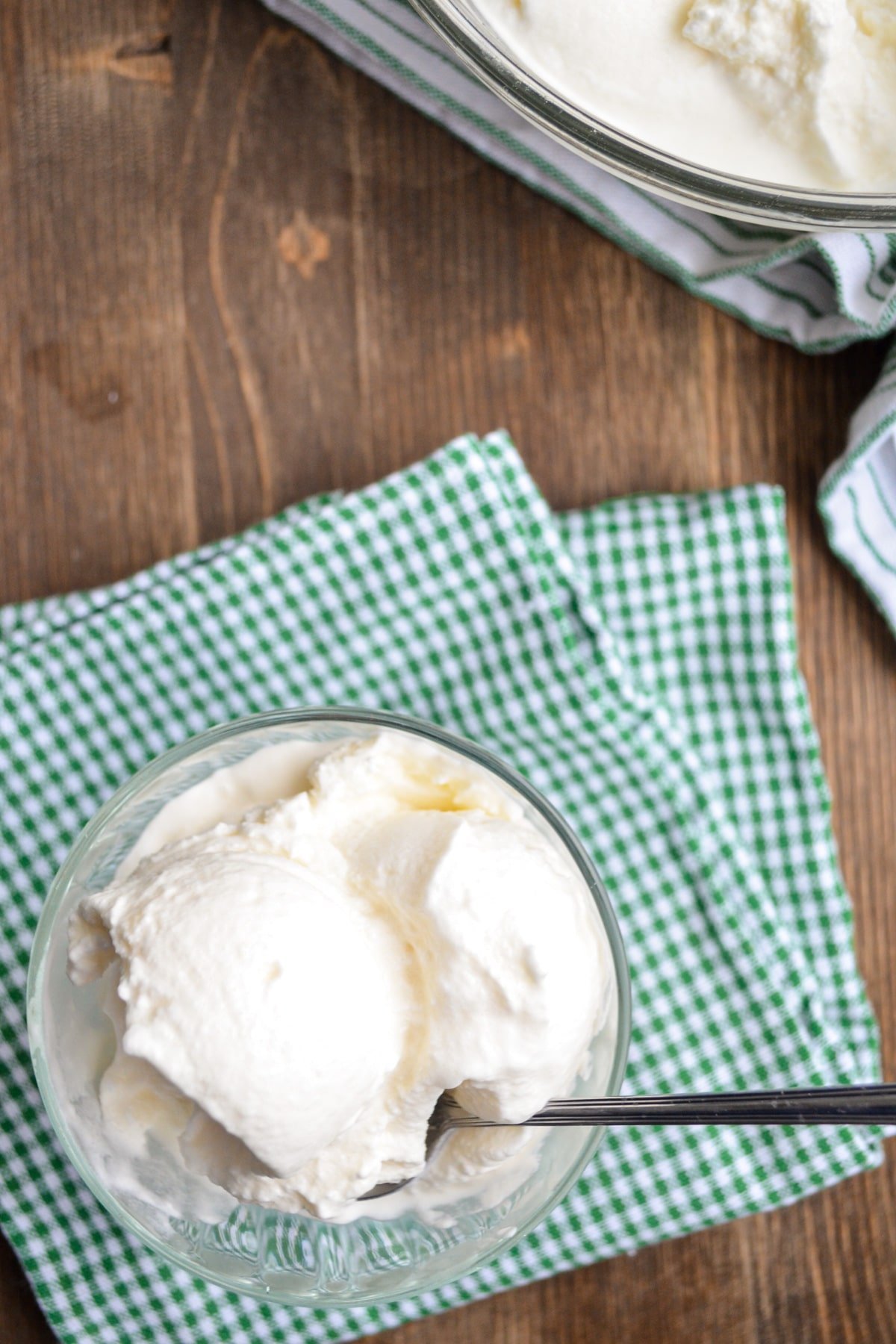 More Winter Recipes
Resources
So You Want to Eat Snow. Is It Safe? – NPR
Eating Snow: Dangerous or Delicious – Prevention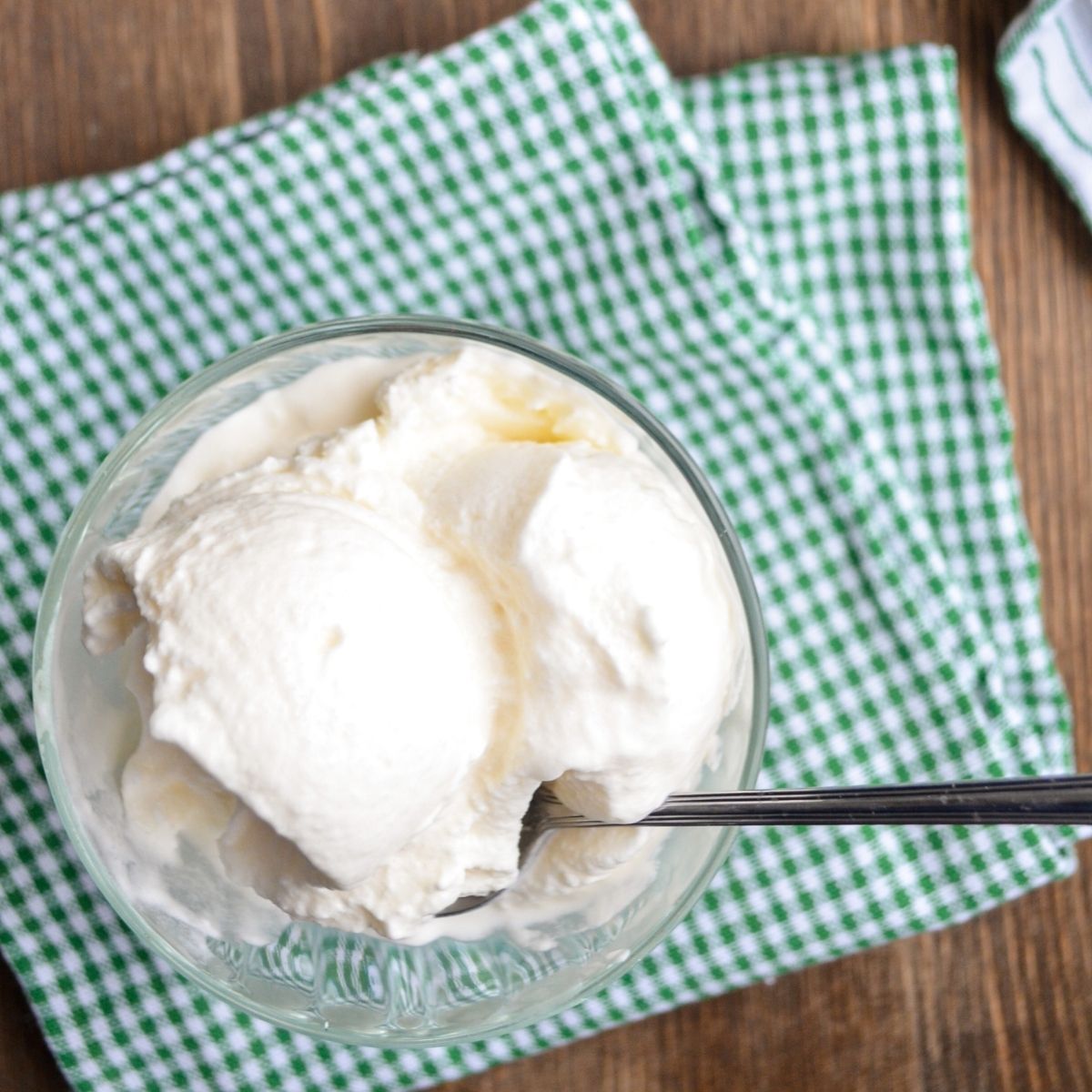 Snow Ice Cream
Yield:
6 servings servings
Make this fun and creative project when the snow starts falling! Transform snow and just a few simple ingredients come together to make a delicious and creamy Snow Ice Cream.
Ingredients
1 cup heavy cream
1/3 cup pure cane sugar
1 teaspoon vanilla extract
Pinch of mineral salt
8 cups of fresh snow
Instructions
Add the heavy cream to a medium sized bowl.
Add in the cane sugar, vanilla, and pinch of salt. Stir well until combined. If you haven't collected the fresh snow yet, go ahead and add your bowl to the freezer to chill while you collect the snow.
Collect the fresh snow and add to a large bowl, large enough for the heavy cream mixture to be added. Add the heavy cream mixture, and stir well until the texture you desire is achieved. You may need to add more snow if you like a thicker texture.
Once the snow has transformed the cream mixture into ice cream, serve immediately with your favorite toppings, or plain.
Notes
Adapted From: https://www.gimmesomeoven.com/how-to-make-snow-ice-cream-recipe/
Storage: You can cover your snow ice cream tightly and store in the freezer for 1-2 days if needed. After the initial few days, it tends to freeze too hard or take on off flavors. To serve, soften on the counter and scoop into bowls once soft.
Snow Safety: Snow isn't considered safe to consume large amounts, so ensure that you are checking into the safety of the snow in your area and consume at your own risk.
Heavy Cream Substitute: If you don't have heavy cream on hand, you can use whole milk in its place. Heavy cream gives a better texture, and the milk will give a more icy texture, but it will still work!
Topping Suggestions: If you're looking for some fun topping ideas, think about adding sprinkles, chocolate syrup, or fresh chopped fruit.
Sugar: I like to use pure cane sugar (organic if possible) but you can use any granulated sugar you like.
Nutrition Information:
Yield:

6
Serving Size:

1/6 of recipe
Amount Per Serving:
Calories:

180
Total Fat:

14g
Saturated Fat:

9g
Trans Fat:

0g
Unsaturated Fat:

4g
Cholesterol:

45mg
Sodium:

33mg
Carbohydrates:

12g
Fiber:

0g
Sugar:

12g
Protein:

1g
Nutrition information is an estimate only.
Please note that some of my blog posts here at Little Home in the Making may contain affiliate links. If you make a purchase through these links, I will get a small commission at no additional cost to you. See our disclaimer for more information.