Chai tea, milk kefir, chia seeds, and hearty oats come together to make the ultimate make-ahead weekday breakfast option. Loaded with probiotics, fiber, and flavor, this is a unique recipe you'll come back to again and again! Vanilla Chai Kefir Overnight Oats will be a new favorite!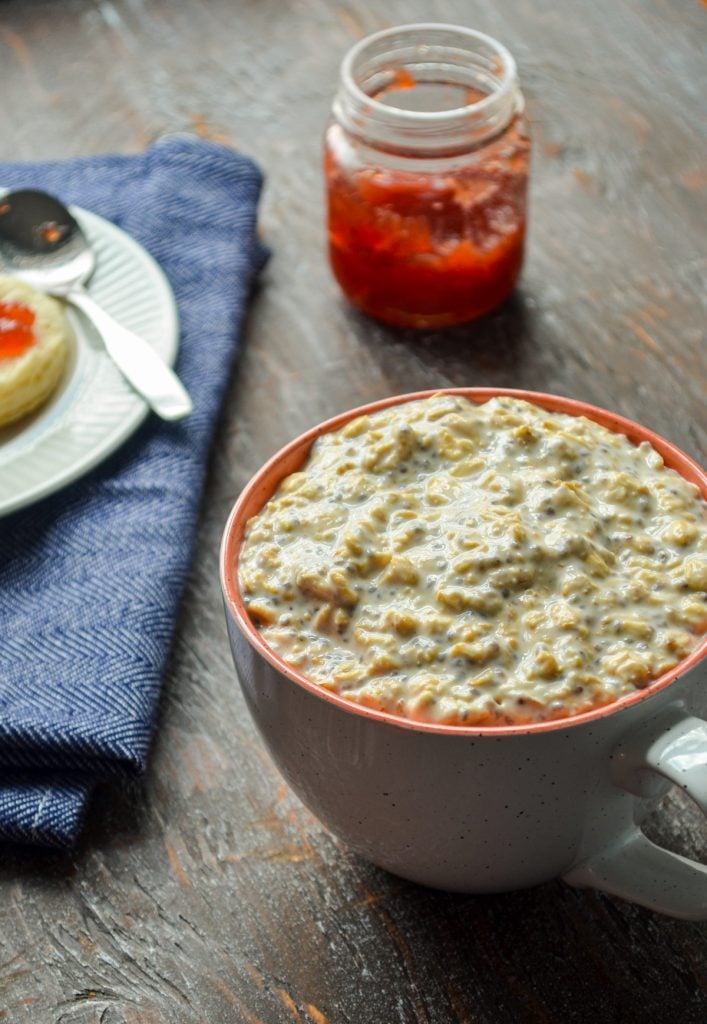 Please note that some of my blog posts here at Little Home in the Making may contain affiliate links. If you make a purchase through these links, I will get a small commission at no additional cost to you. Please see my Disclaimer for more information.
---
Ever since I made my first version of Kefir Overnight Oats (recipe here), I've been wondering what other flavors I could come up with. Milk kefir can be a kind of fickle food, since it doesn't take as kindly to some flavors as it does to others. Berries are always a good bet with kefir, but it doesn't play as nice with other fruits and flavors as you might think.
Why Add Chai Tea to Milk Kefir?
Milk kefir is pleasantly sour and tangy, which means that it needs to be paired with a flavor that is mild and compliments the sour taste without competing with it. Chai tea bags are often used in milk kefir to mellow the sourness and add just a touch of flavor. This makes plain milk kefir much more enjoyable.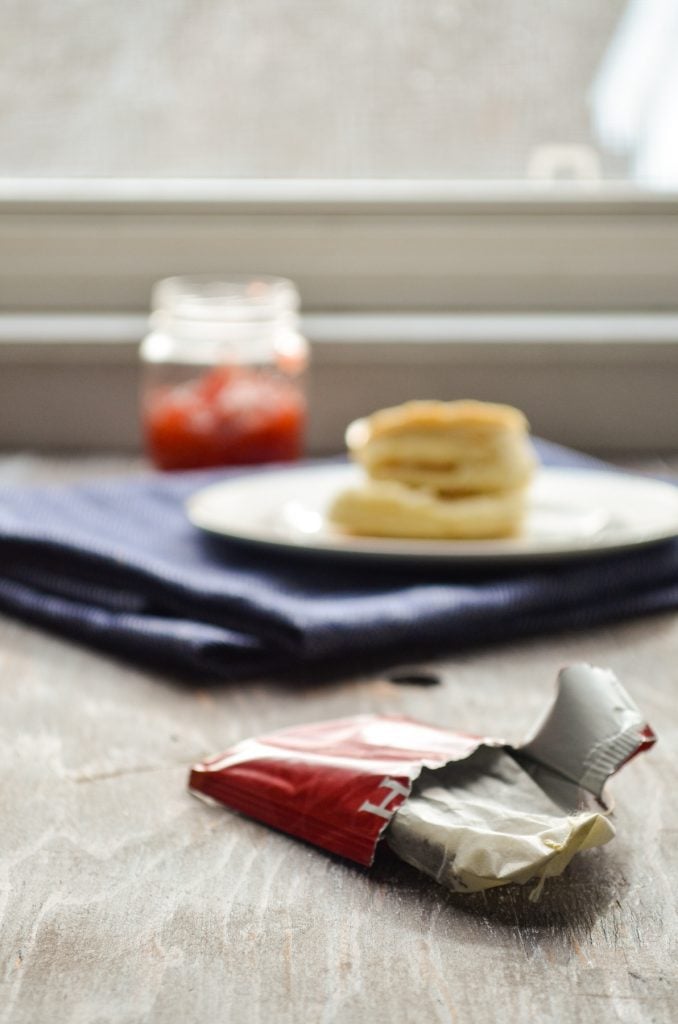 But the question I had was: could this work with oatmeal?
Well, of course it could! Enter these Vanilla Chai Kefir Overnight Oats. Just like my recipe for Strawberry Kefir Overnight Oats, they feature old fashioned rolled oats, chia seeds, and maple syrup. They are soaked overnight in milk kefir and flavored with two chai tea bags. This is the perfect make ahead breakfast with all the benefits of probiotic rich milk kefir. I have to admit, I'm totally in love!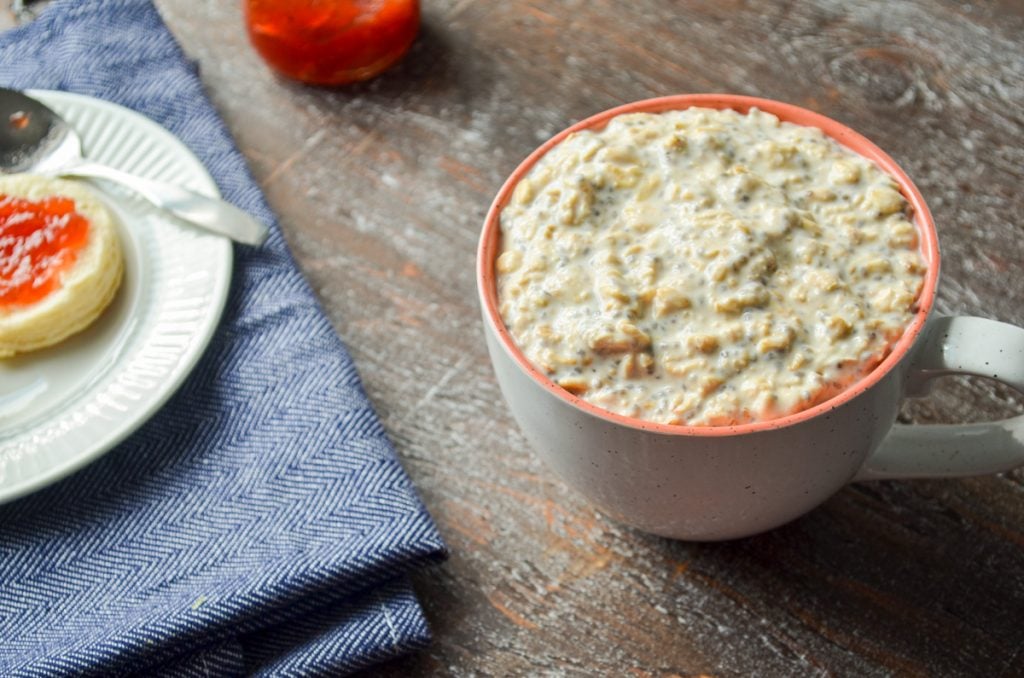 What Do I Need to Make Kefir Overnight Oats?
The list of ingredients in this easy make ahead breakfast is pretty simple! It just goes to show you that good, wholesome ingredients can pair together to make something pretty tasty.
Milk Kefir: You can use either store bought or homemade (see my tutorial here for how to get started), but be sure to use plain milk kefir. You could opt for vanilla kefir, but be sure to know that flavored kefir often has added sweeteners. You may have to adjust the maple syrup in the recipe to reflect the use of sweetened kefir.
Oatmeal: You want to use old fashioned rolled oats in your kefir overnight oats. Quick oats, instant oats, and steel cut oats will not work in this recipe and should not be used.
Chia Seeds: These add some healthy fat and some fiber. A simple way to make this already healthy breakfast even healthier!
Maple Syrup: This is the best natural sweetener for sweetening kefir overnight oats. It has a relatively neutral taste and compliments the vanilla and chai flavors nicely. Most honey is strong in flavor, and so I don't recommend using honey, although you could if that is what you have on hand.
Chai Tea Bags: You're going to want to find chai tea bags that are secured with a knotted thread, rather than a staple. Since you will be steeping your chai with your kefir overnight oats, you don't want any sort of metal to react with the acidic kefir. The best option is to find a tea bag without staples (I used STASH brand), or remove the staples gently if you can without disturbing the tea. You could also place the tea in a silicone tea ball instead.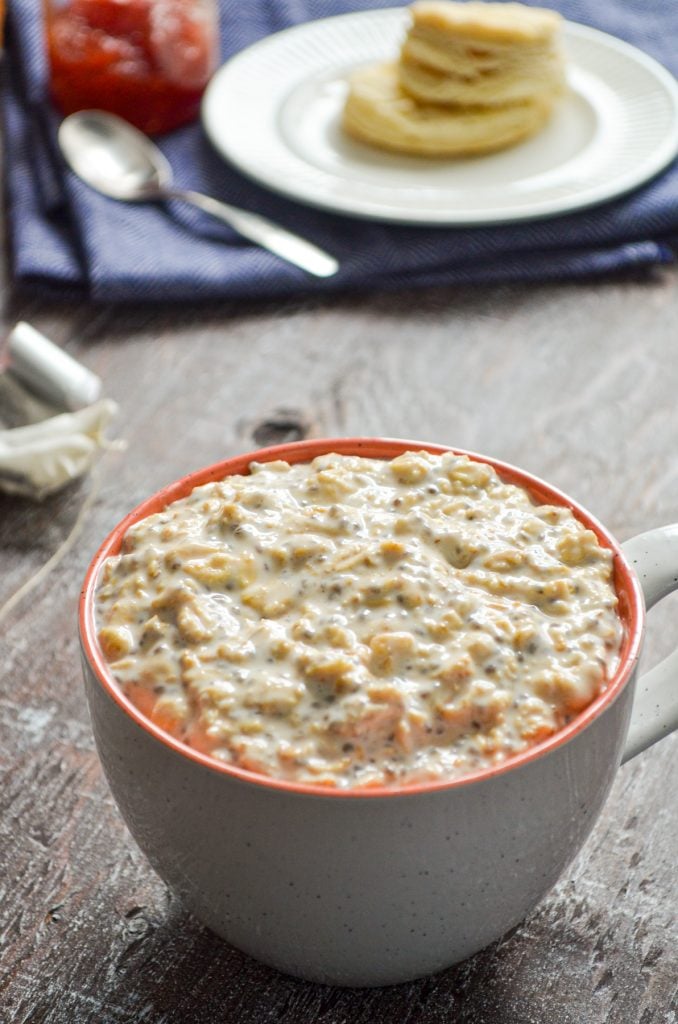 How Do You Make Kefir Overnight Oats?
It's such a simple process! All you do is:
Add your milk kefir, oats, chia, vanilla and maple syrup to a bowl. Stir really well to combine.
Submerge the chai tea bags in the oat mixture.
Cover and refrigerate for 2-12 hours.
Serve and enjoy!
This is why we are all so obsessed with overnight oats! They are a total cinch to make!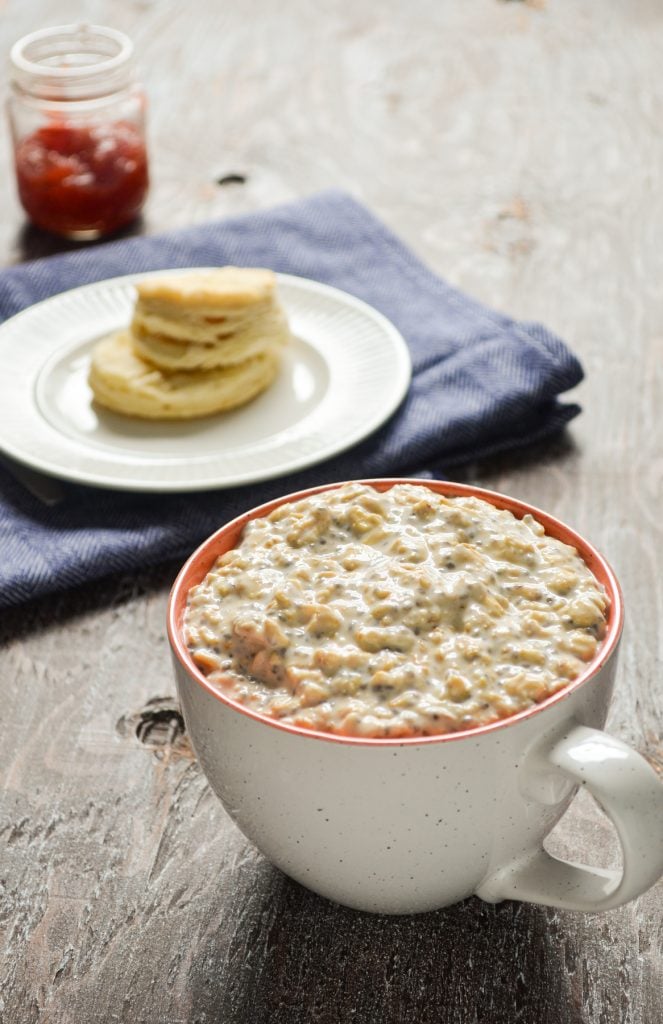 How Long Do They Last in the Fridge?
You can keep your kefir overnight oats in the fridge for up to 4 days. Since milk kefir is a fermented food, it will get more effervescent the longer they sit. This means your day 4 oats may taste a little bubbly, in fact your day 2 oats may as well! They are perfectly good, even if they are slightly more broken down and the flavor is stronger.
For the freshest oats, I like to make mind the night before and have my serving the following morning. I eat the second portion for breakfast the following day. This works very well and means breakfast is taken care of for two days in a row!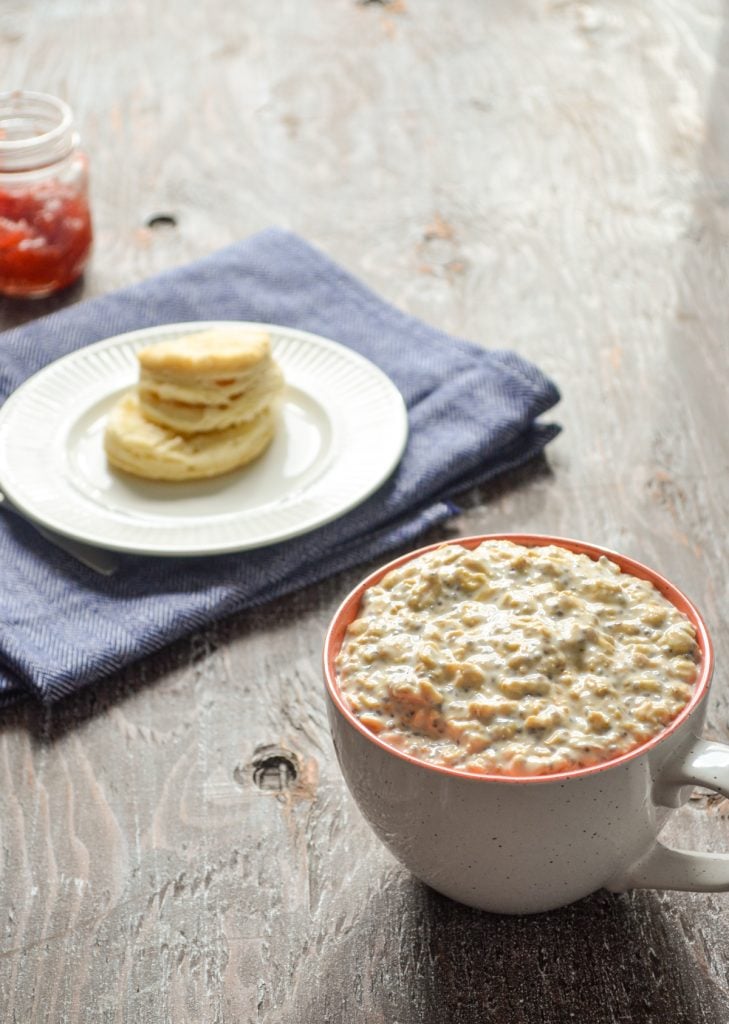 Vanilla Chai Kefir Overnight Oats
All the flavors of a vanilla chai latte, wrapped up in a jar of overnight oats! Loaded with probiotic rich kefir, chia seeds, and old fashioned oats. A yummy make ahead breakfast that will keep you full with lots of fiber.
Ingredients
2 cups plain, unsweetened milk kefir
2 tbsp. Chia Seeds
2-3 tbsp. Maple Syrup
½ tsp. Vanilla extract
1 ½ cups Old Fashioned Oats
2 Chai tea bags
Instructions
1. Combine the milk kefir, chia seeds, maple syrup, and vanilla extract in a medium bowl. Whisk well.

2. Add in the oats and fold with a rubber spatula to combine.

3. Pour the oats into two separate jars or glass containers.

4. Submerge a chai tea bag (remove any staples if needed) into the mixture. Cover and let chill for at least 2 hours, although overnight is preferable.

5. When you are ready to eat your overnight oats, remove the tea bag, stir, and enjoy!
Notes
Store in a covered container in the fridge for 2-3 days for best results.
Nutrition Information:
Yield:

2 servings
Serving Size:

1/2 of Recipe
Amount Per Serving:
Calories:

565
Total Fat:

10g
Saturated Fat:

2g
Trans Fat:

0g
Unsaturated Fat:

6g
Cholesterol:

10mg
Sodium:

485mg
Carbohydrates:

100g
Fiber:

11g
Sugar:

49g
Protein:

21g
Nutrition information is an estimate only.