This DIY facial serum is the perfect way to treat yourself with all nourishing, natural ingredients and essential oils. Great for a DIY gift idea, Mother's Day, or for everyday moisturizing! This DIY facial serum is easy to make with just a few ingredients, and about 5 minutes of your time.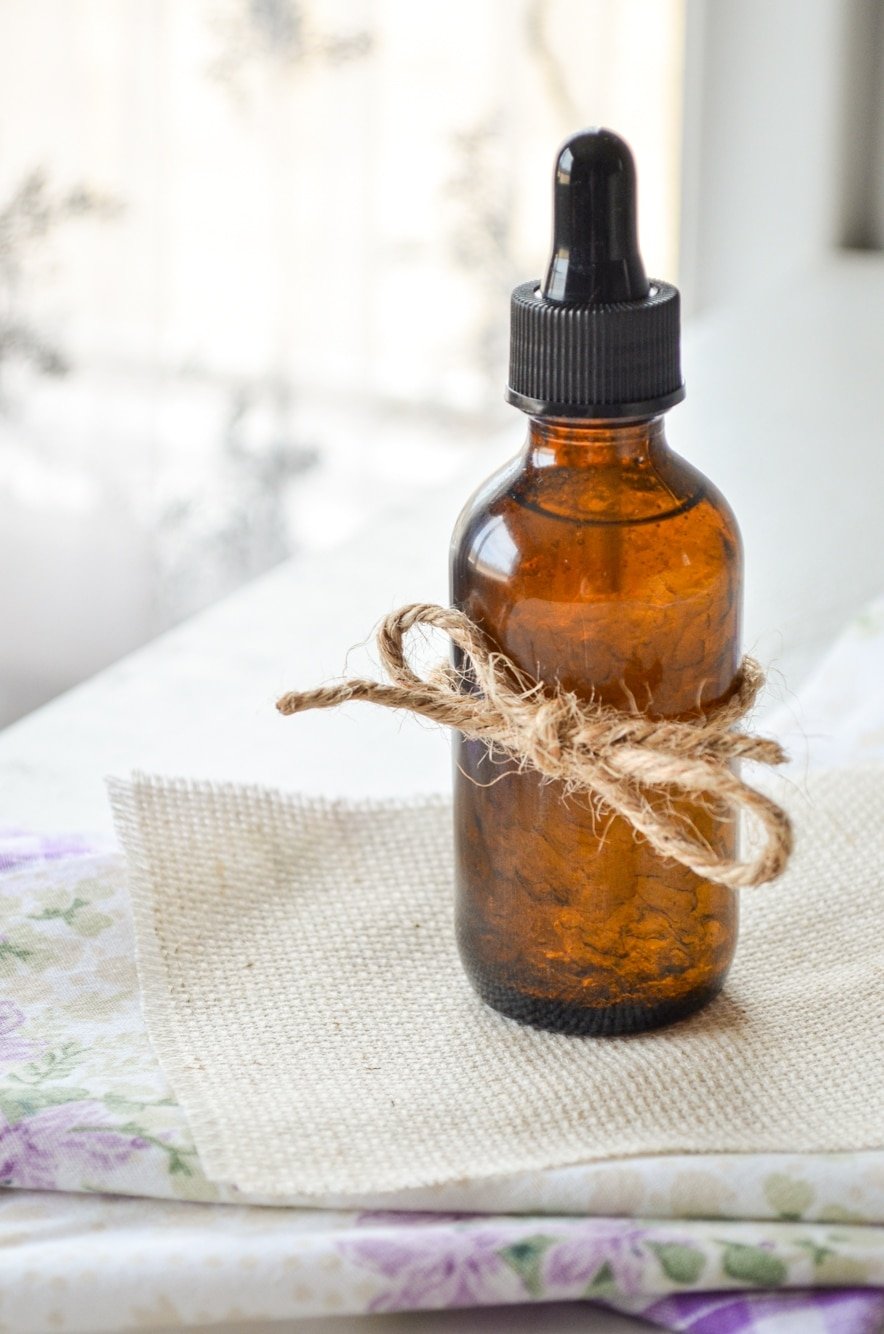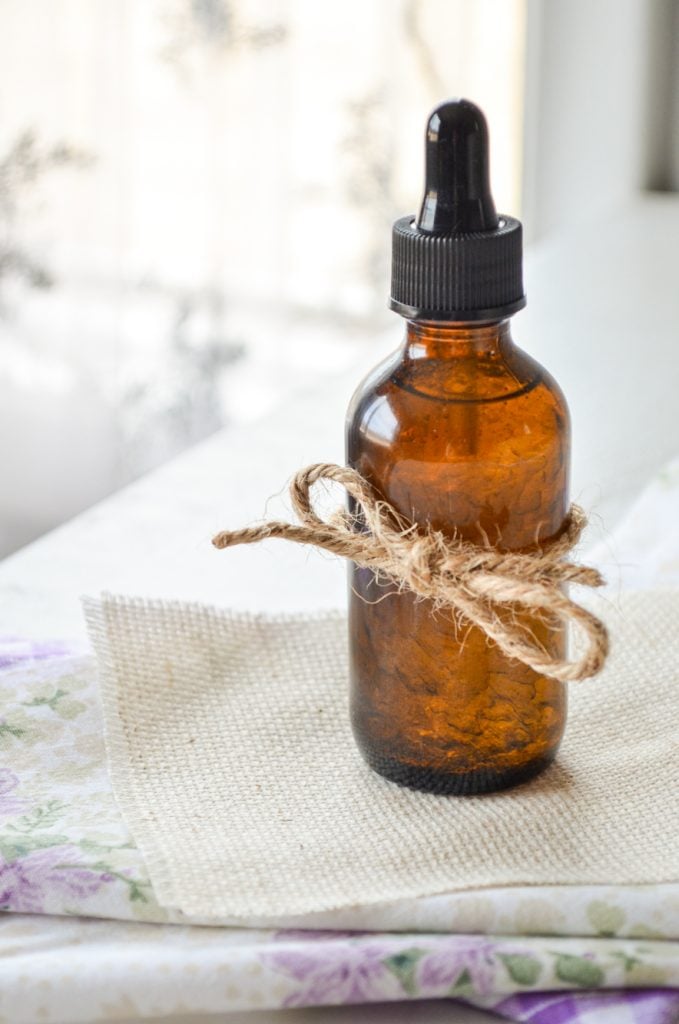 Please note that some of my blog posts here at Little Home in the Making may contain affiliate links. If you make a purchase through these links, I will get a small commission at no additional cost to you. Please see my Disclaimer for more information.
---
I absolutely love making my own DIY skincare products at home. Although it may seem like you need a lot of supplies, it's actually really affordable once you start making a variety of items. This is because most DIY skincare items call for similar ingredients. Many of the ingredients that I'm using in this DIY facial serum I also use to make this Cedarwood and Orange Beard Oil for my husband, my DIY Salt Scrub, and in many homemade skin and cleaning products. I've started a little basket of supplies in my kitchen, and I'm loving experimenting with these easy recipes.
This recipe was born out of a need for a DIY face moisturizer that was good for combination skin, inexpensive, and safe for sensitive skin. Since I'm a redhead, I have that pale, easily irritated skin that often comes with the territory. This means I can't use a lot of drugstore brands, and I wouldn't feel comfortable applying many of them to my skin anyway. I'm sharing my recipe with you here today, and I hope you enjoy it and find it as useful as I have!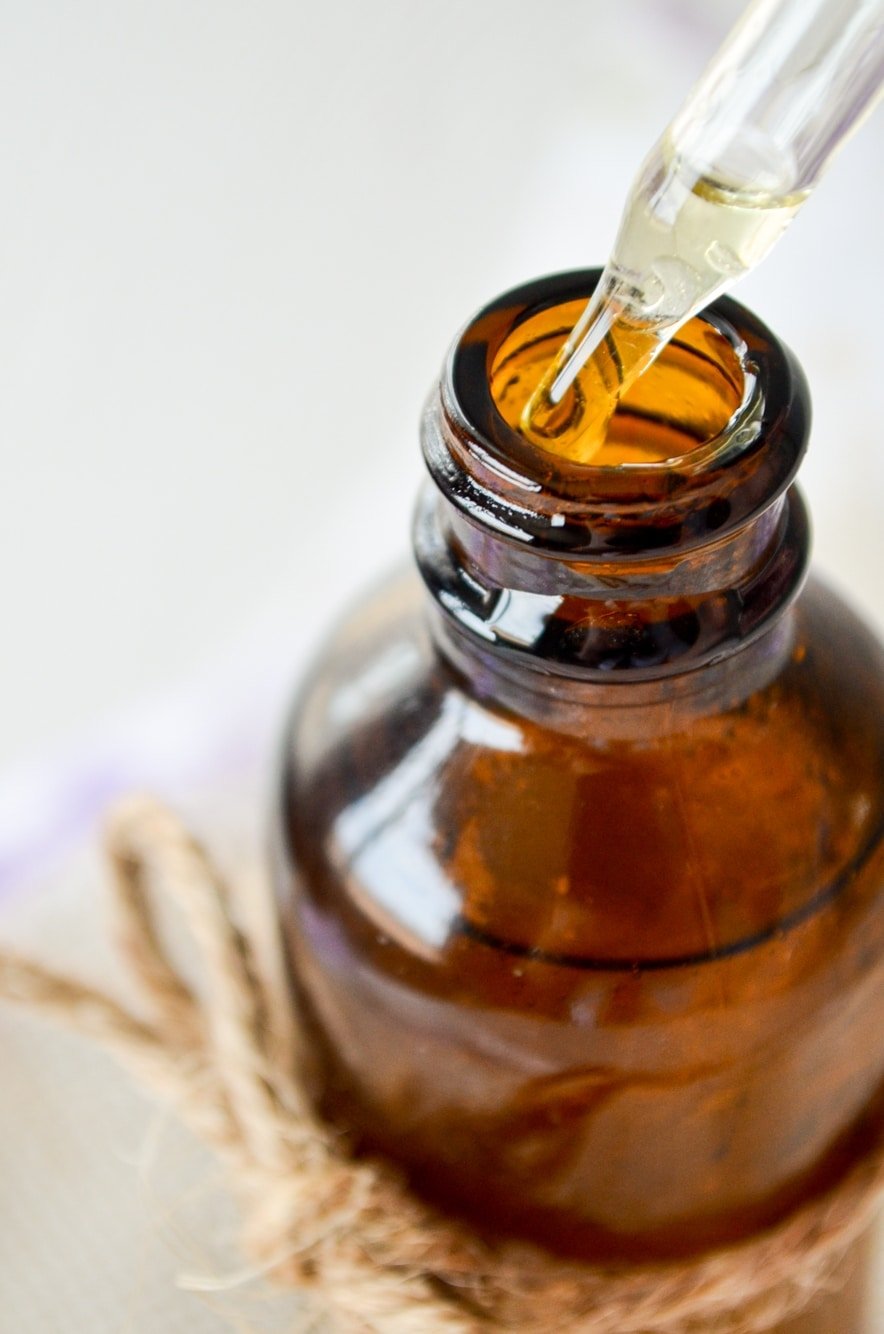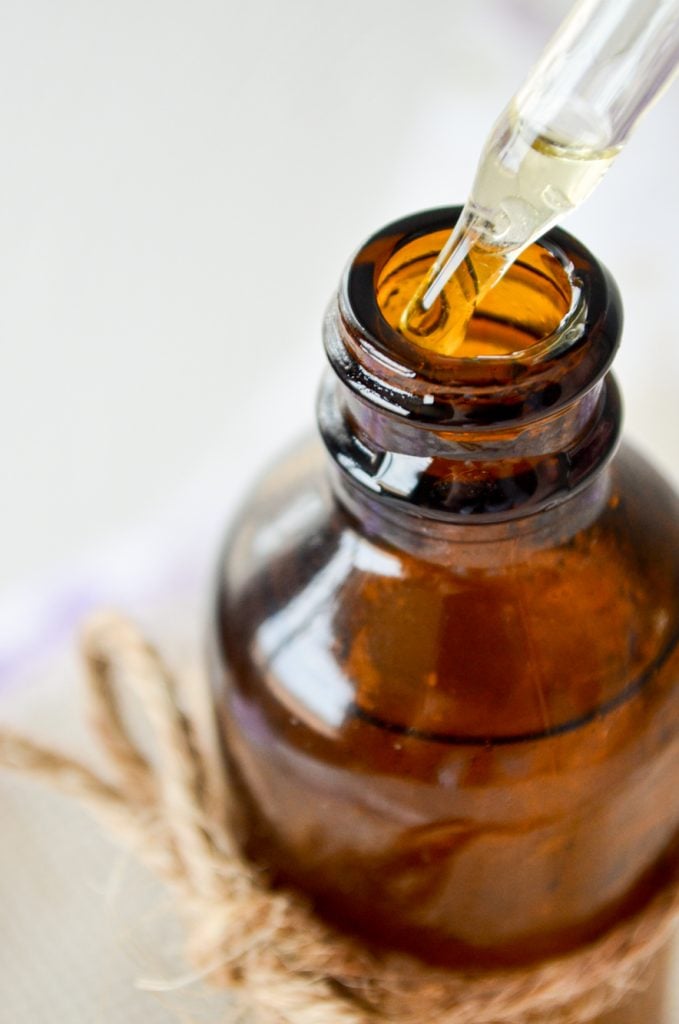 A Great Homemade Face Moisturizer
If you have normal, oily, or combination skin, this face serum may be a great moisturizer for you! Creams can be too heavy for those of us with oily patches, which is why I've made the addition of Aloe Vera gel to this DIY version. While this does contain high moisture oils like sweet almond and avocado, they are not heavy and can work well for even oily skin! I like to use this as my main face moisturizer because I feel great about the ingredients, and it's super inexpensive to make.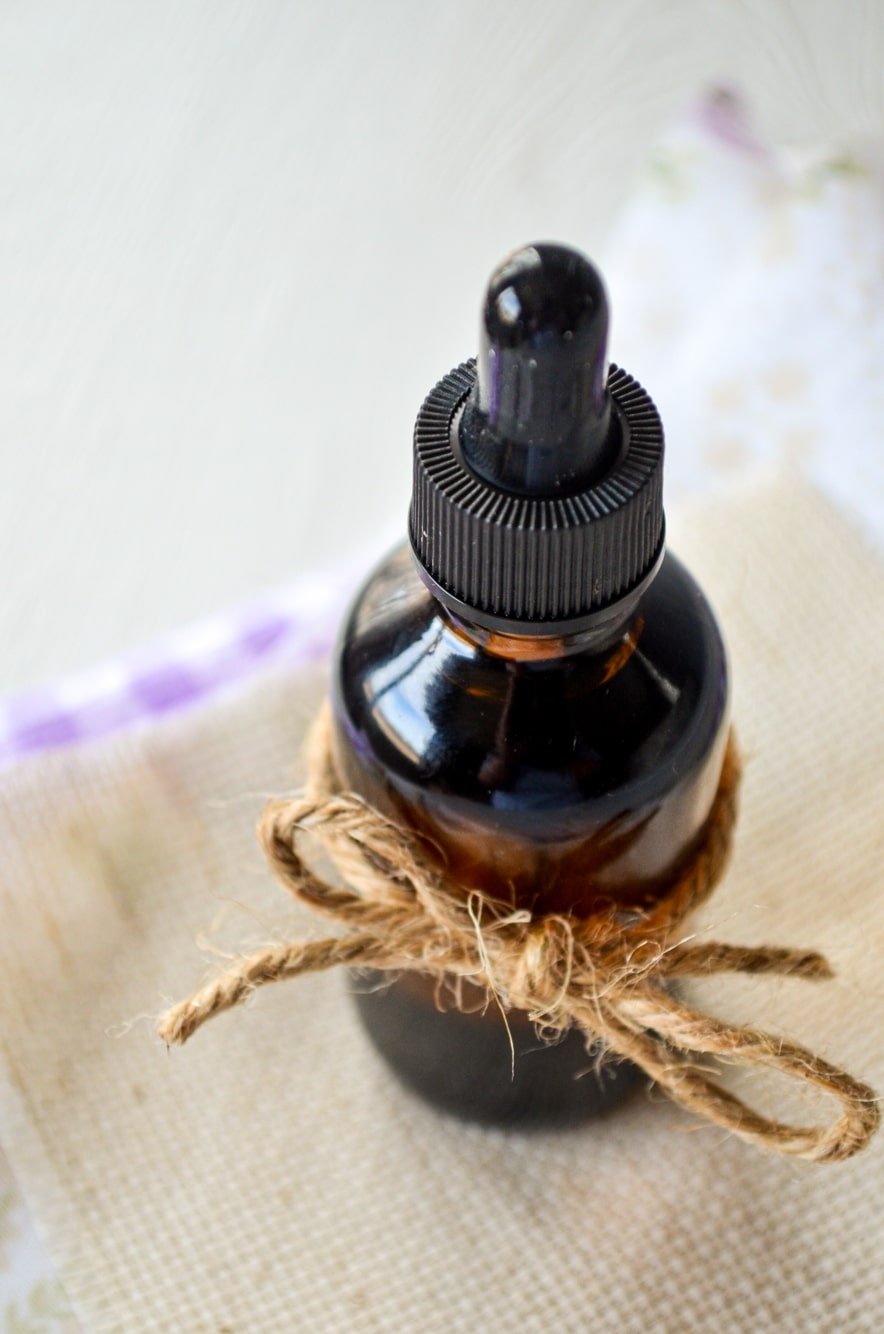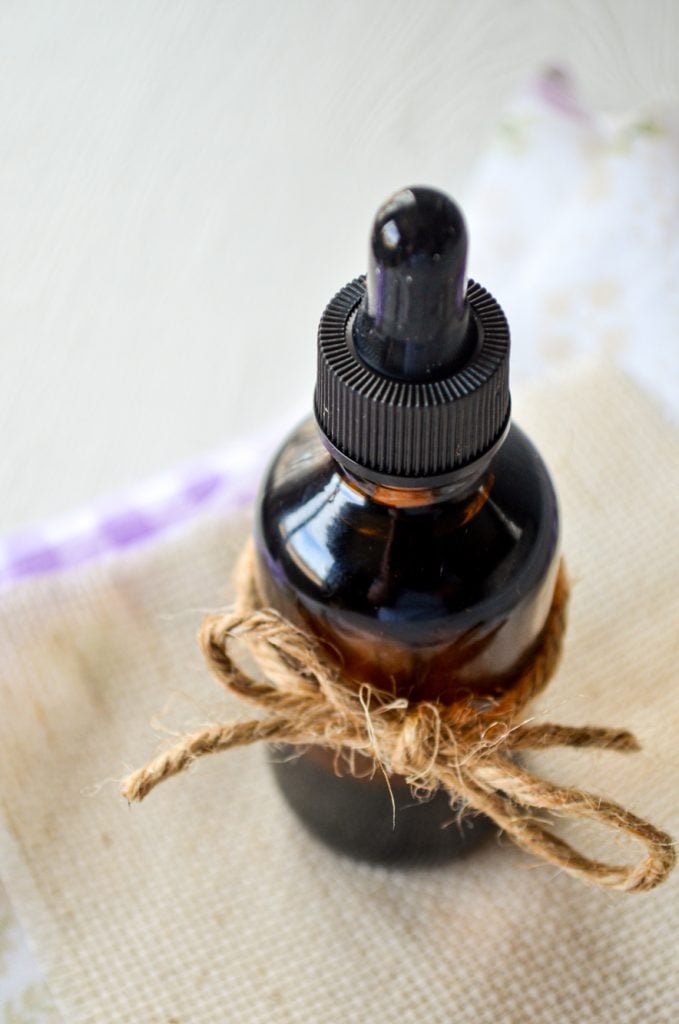 How Can I Make My Own Facial Serum?
Making a DIY facial serum is SO easy. Combine the following ingredients in a small glass measuring cup or bowl:
Stir the mixture well to combine, and use a mini funnel to transfer the serum to a 2oz amber glass bottle with a dropper. Place the lid on and store in a cool, dry place when not in use!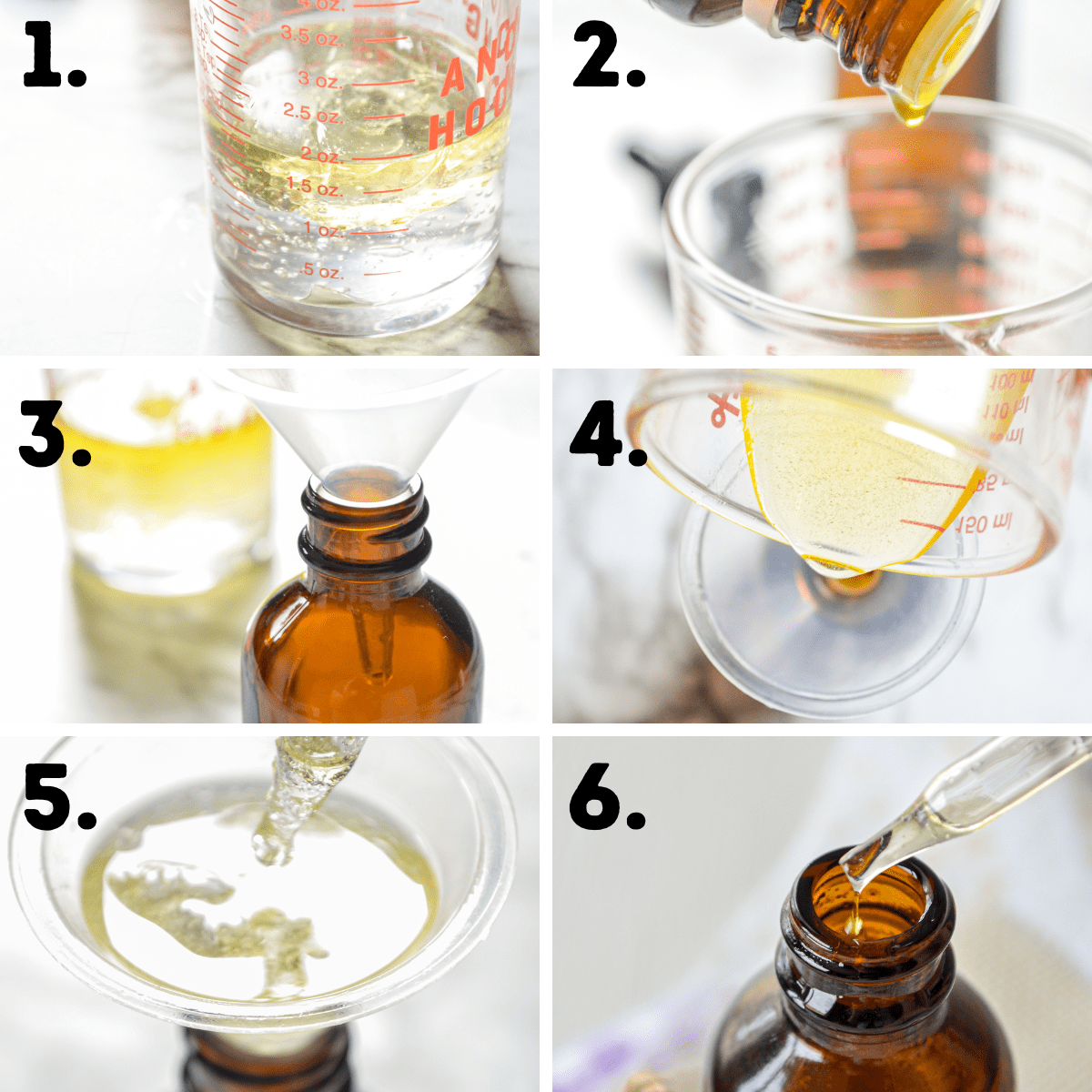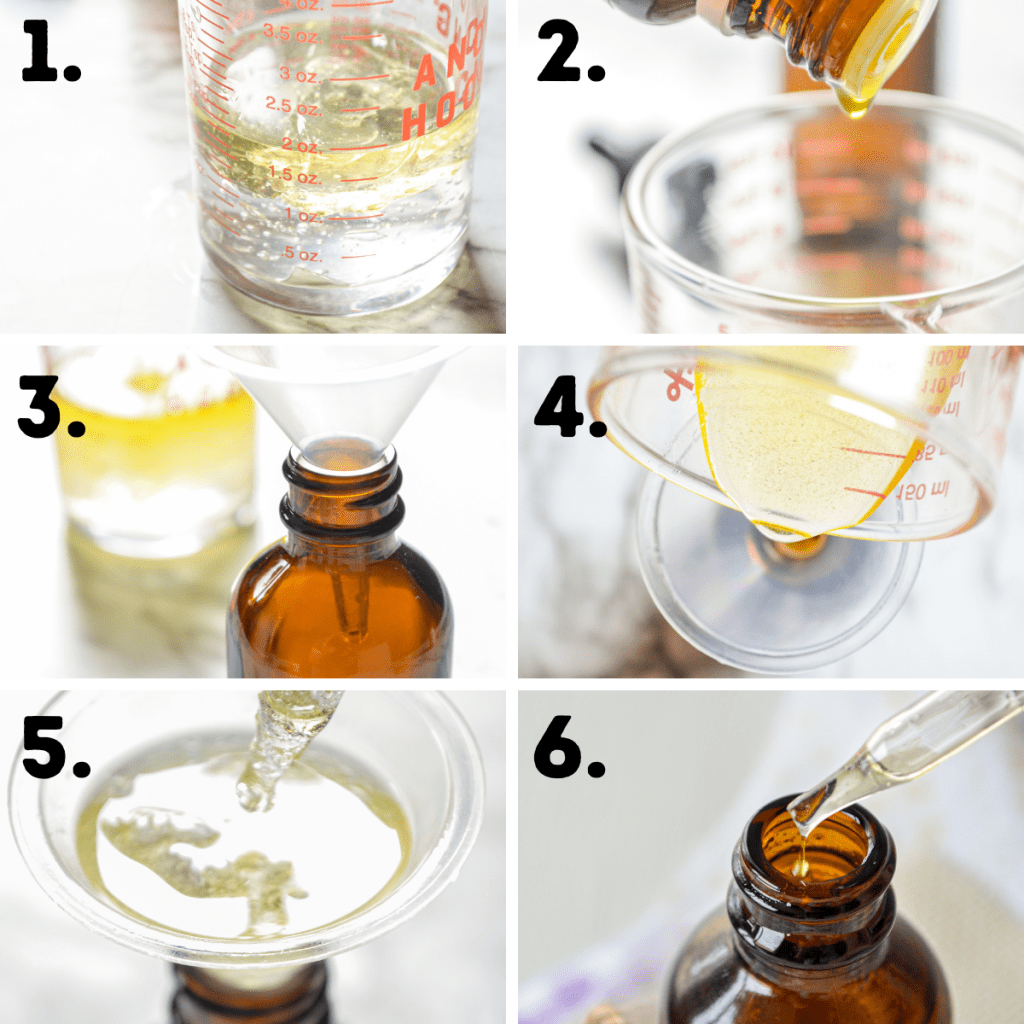 How to Use DIY Facial Serum
To use your homemade face serum, squeeze the dropper top and remove it from the bottle. Distribute some of the serum on the tips of your fingers and massage into a clean, dry face. You can do this several times a day as part of your regular facial cleansing and moisturizing routine. This is a perfect addition to your nighttime skincare routine since it is rich with natural oils that are great for adding moisture to your skin.
Ingredients and Supplies You Will Need
Supplies:
Small measuring cup: This is used to measure the ingredients. I used this one, which has volume measurements on the side. This made easy work of adding multiple ingredients without dirtying measuring spoons and cups.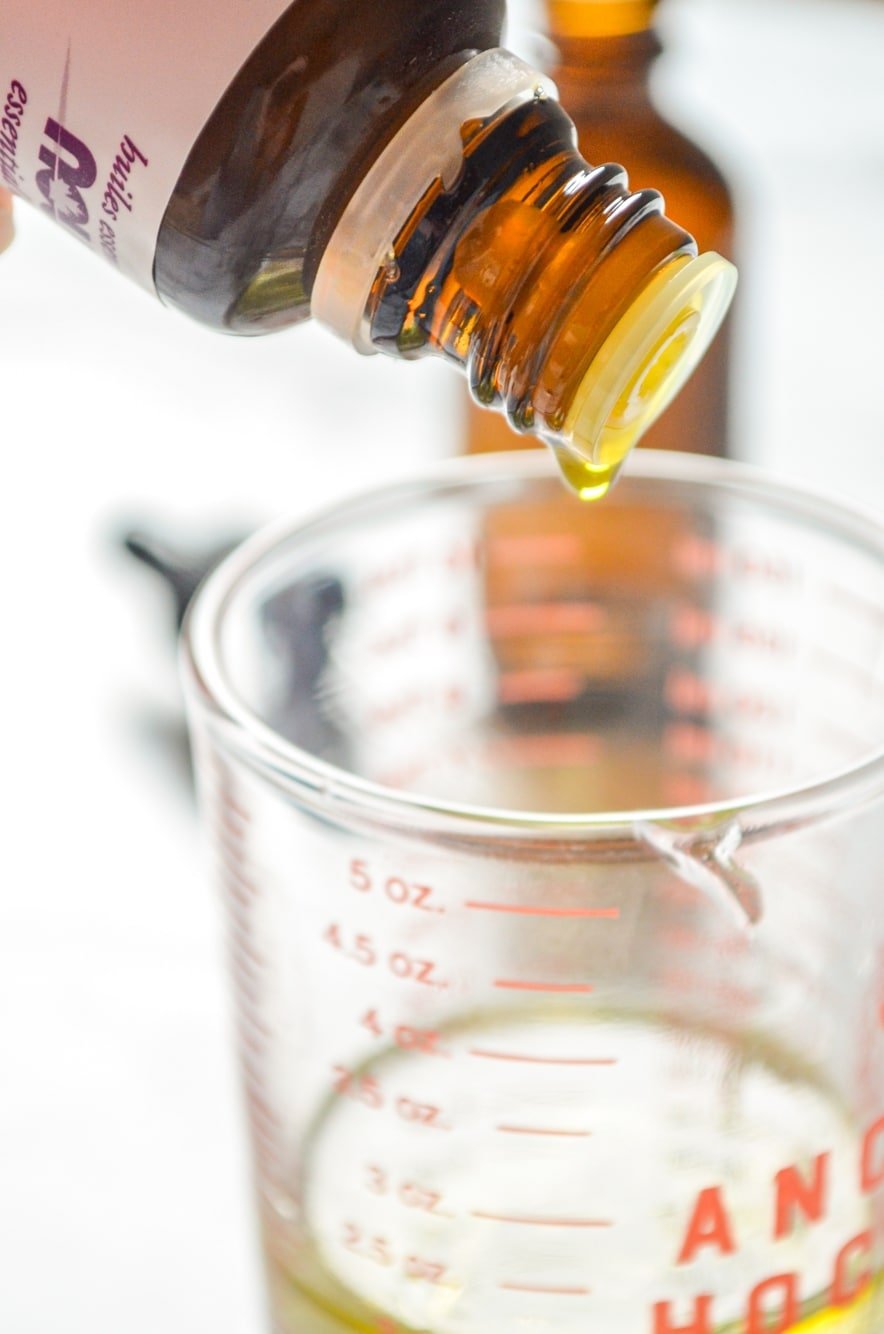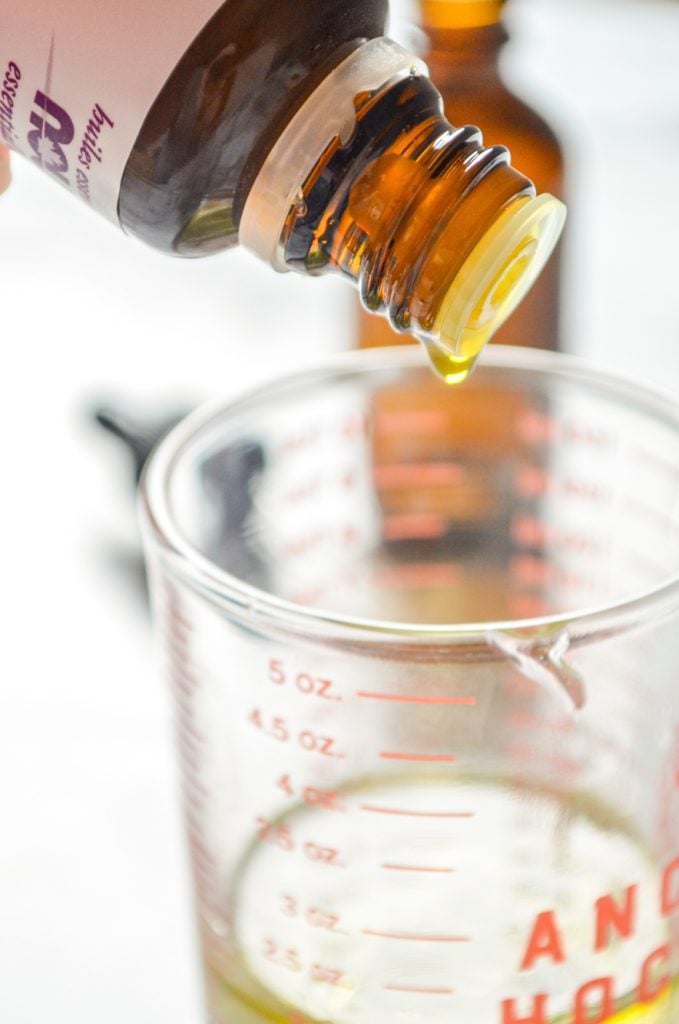 Mini funnel: Since we are transferring our face serum to amber glass bottles with a dropper, the narrow opening makes for pretty tricky work when it comes to pouring the serum in. We picked up some mini funnels to make easy work of this, and they can be washed and reused for many different DIY skincare items (like my Cedarwood and Orange Beard Oil recipe).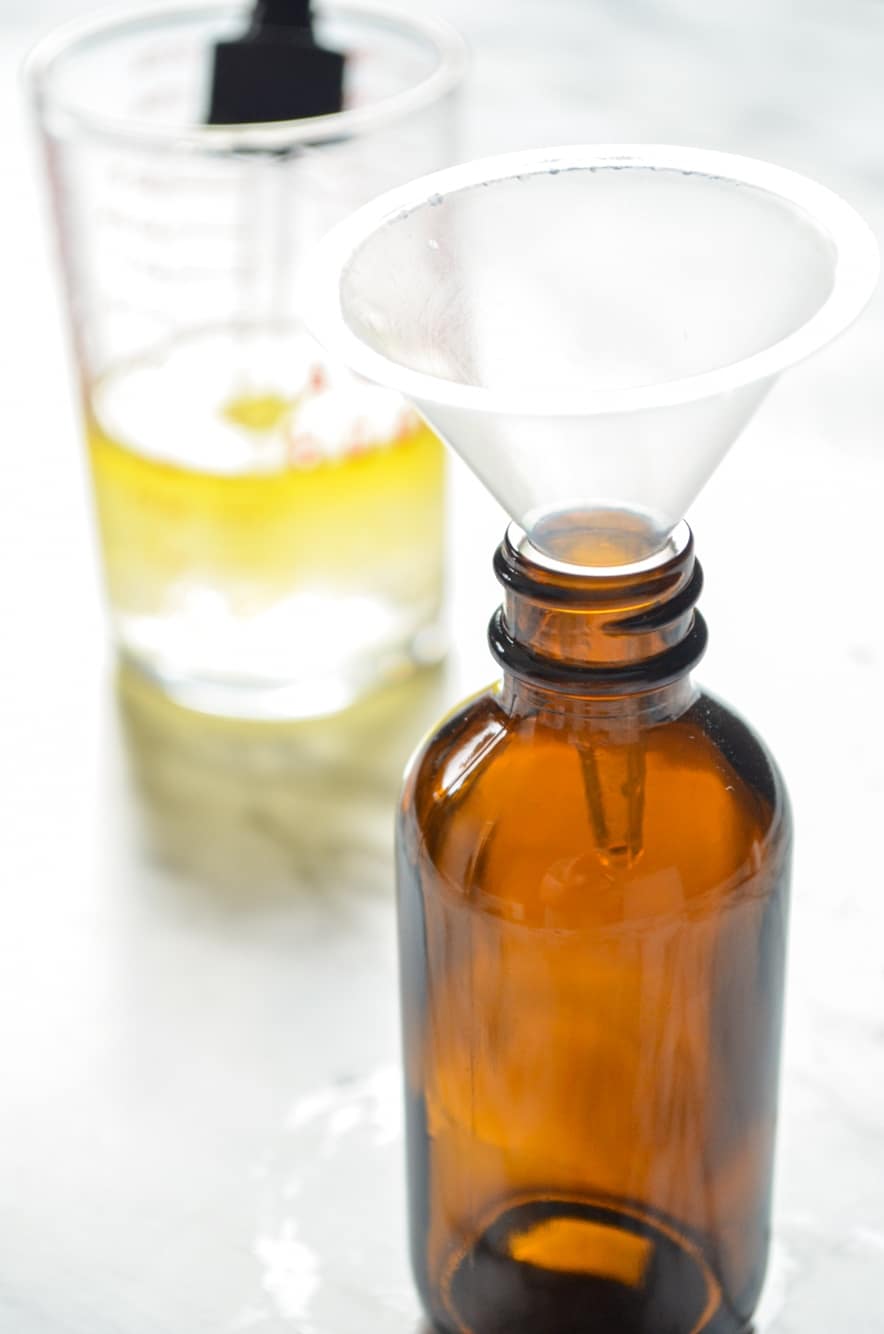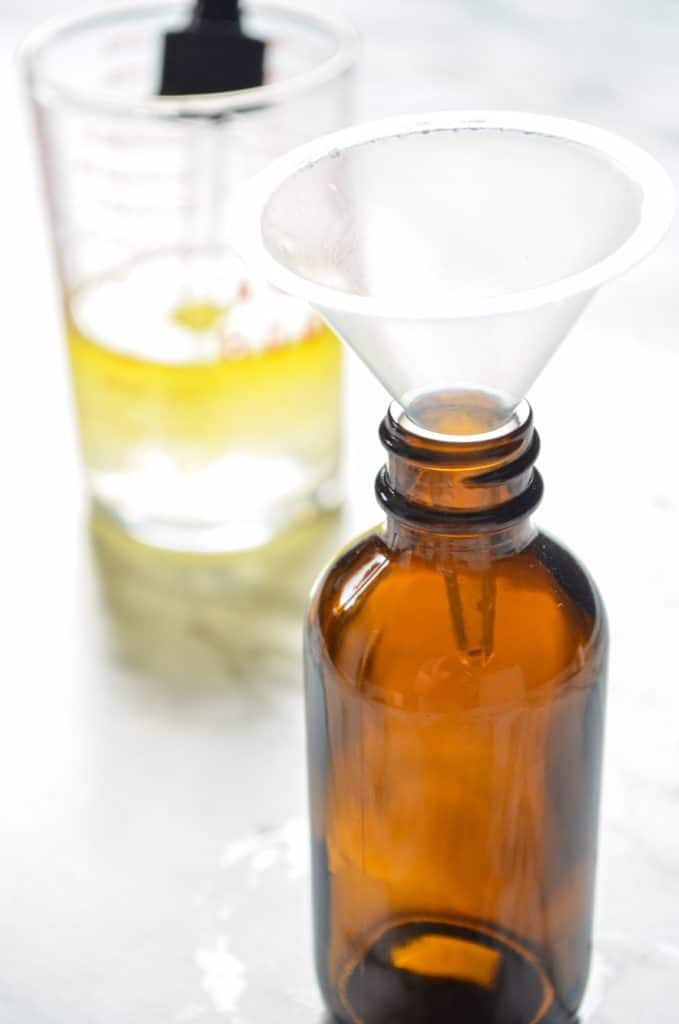 2oz Amber Glass Bottles: These are perfect for making your own facial serums, beard oils, and other DIY skincare products. These are super inexpensive (about $10 for 12 bottles on Amazon) and come with a dropper, which is ideal for distributing serums, oils, and more.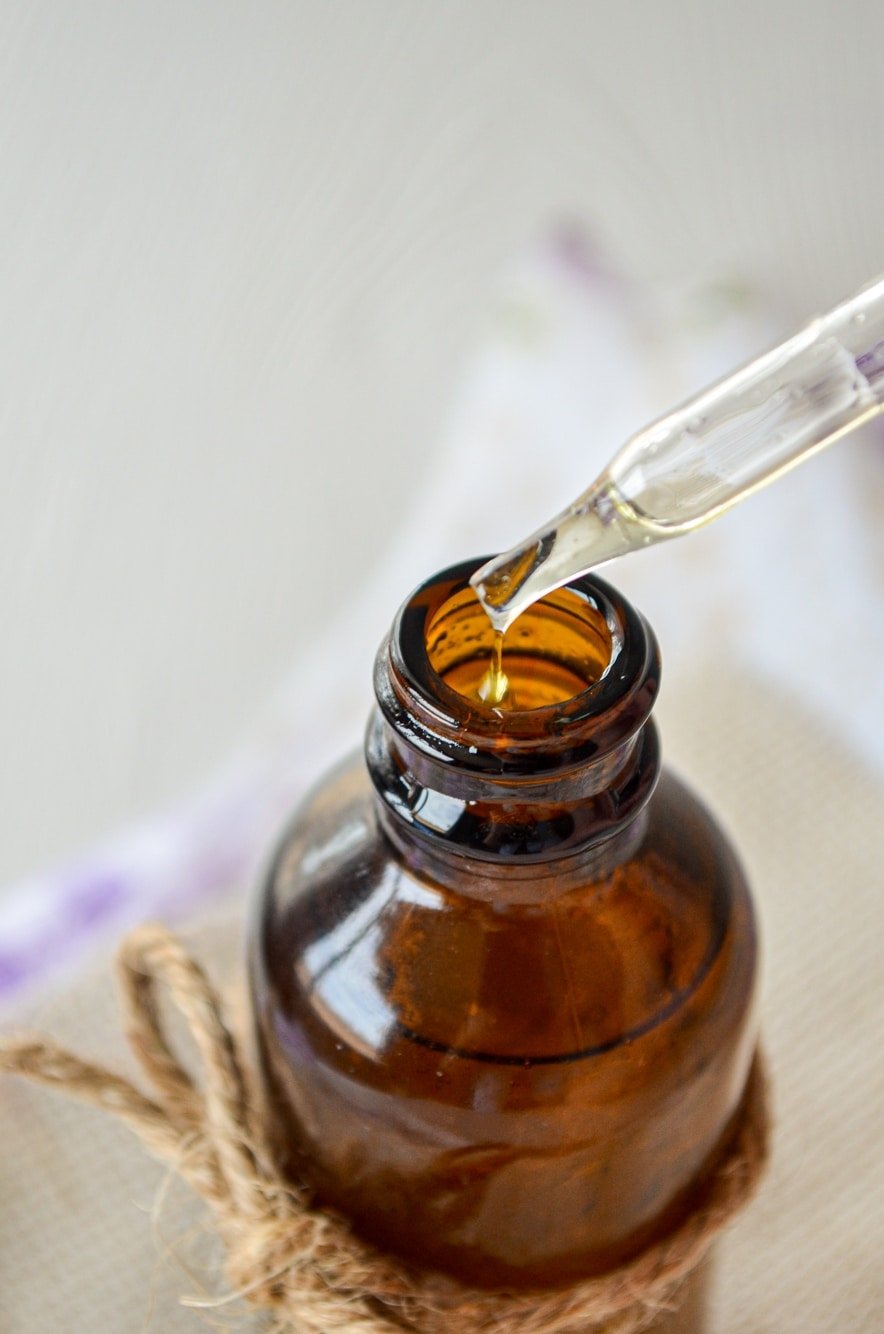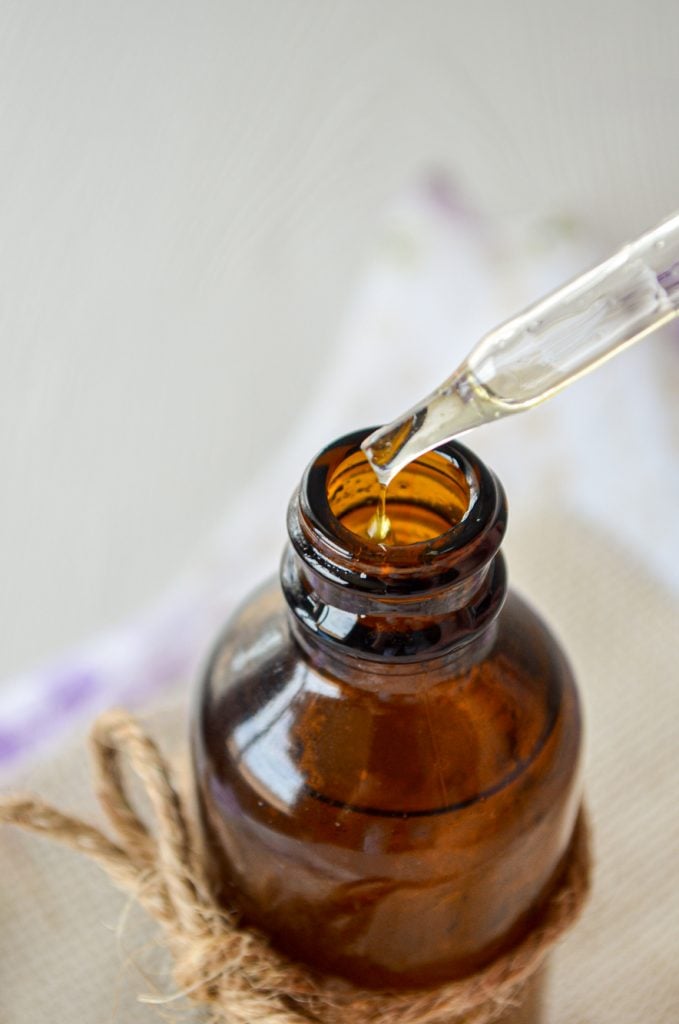 What Essential Oils are Best for Your Face?
There are so many essential oils that are great for the skin, but it's important to be aware of how to properly dilute them for use on the skin, and to ensure that they aren't harmful for the skin. If you're pregnant, there are certain essential oils that you will want to avoid as well (see this article for more info).
Here is a short list of the most popular essential oils that are best for the skin.
Cedarwood
Sweet Orange
Lavender
Copaiba
Frankincense
Geranium
Tea Tree
Rose
Rosemary
Helichrysum
Can I Make Substitutions?
Yes!
For the essential oil: you can substitute an essential oil of your choice. Be sure to do your due diligence and investigate which oils are safe for the skin before making a substitution. Also check into proper dilution for the essential oil you want to use in place of the sweet orange essential oil in this recipe.
For the other ingredients: If you'd like to make a face oil instead of a serum, you can replace the aloe vera gel with the same quantity of a skincare oil of your choice (avocado, castor, apricot kernel, almond oil, jojoba, etc). You can also use any of these oils to replace one of the other oils called for in this recipe if desired.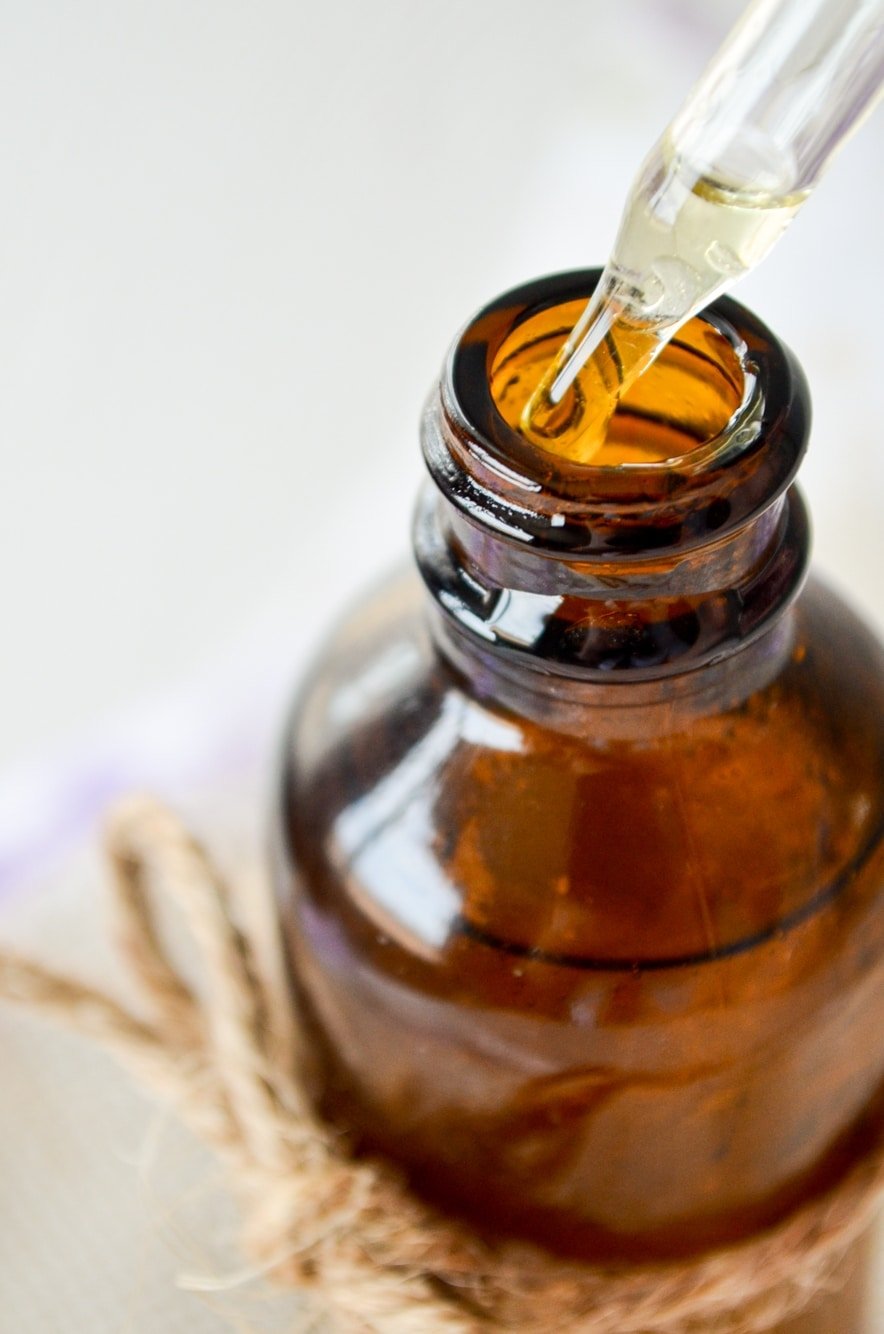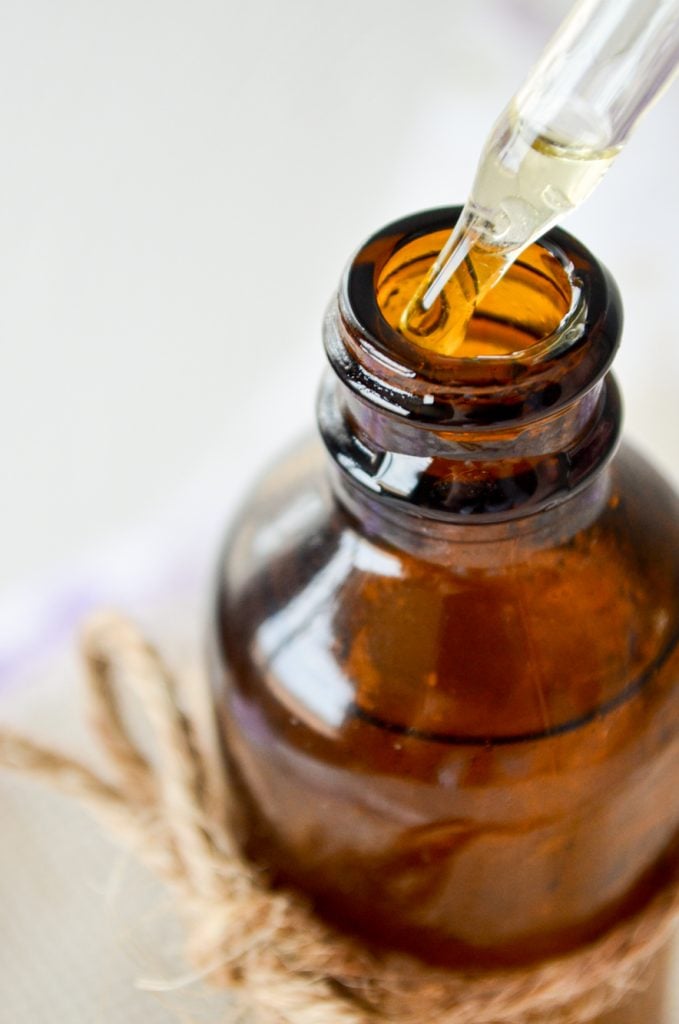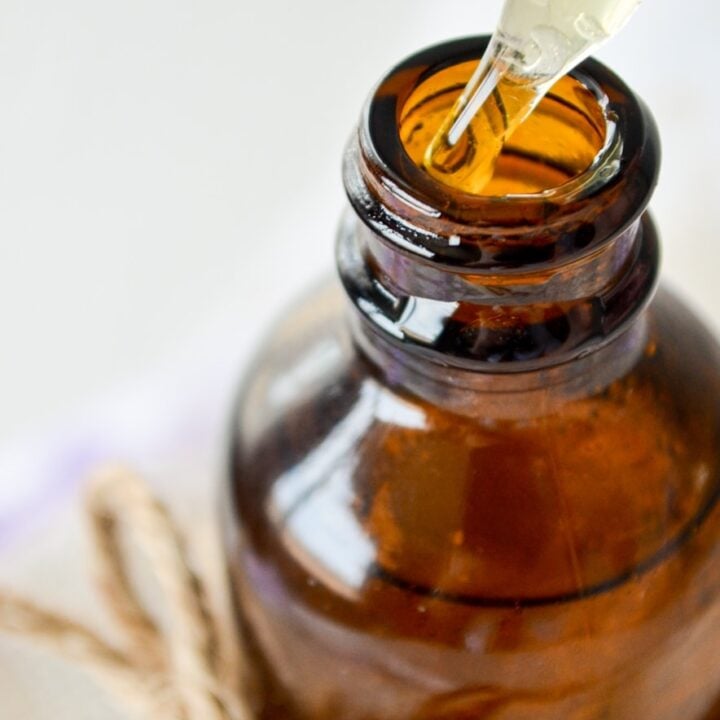 DIY Facial Serum with Sweet Almond, Aloe Vera, and Vitamin E
Ingredients
2 tbsp. Aloe Vera Gel
1 tbsp. + 1 tsp. Avocado Oil
1 tsp. Sweet Almond Oil
1 tsp. Vitamin E Oil
10-15 Drops Essential Oil
Instructions
Add the aloe vera gel, avocado oil, sweet almond oil, and vitamin E oil to a small glass measuring cup or bowl.
Add the essential oil of choice (we used orange essential oil) and stir well.
Fit the mouth of a 2oz Amber glass bottle with a mini funnel.
Slowly add the serum into the funnel. Add just a little bit so as not to overflow the funnel.
Use the dropper included with the amber bottle to work the thick serum through the funnel and into the glass jar.
Repeat until all of the serum has passed through the funnel.
Place the dropper top on the bottle and shake well before use.
To apply, use the dropper to squeeze some serum onto your finger tips. Using both hands, apply the serum to a clean, dry face and massage gently.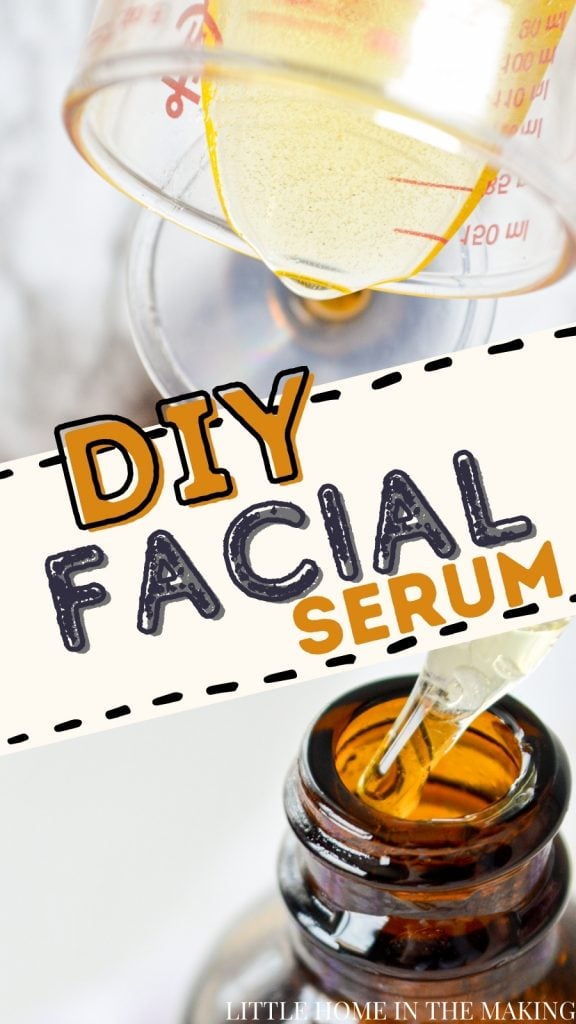 Resources:
How to Dilute Essential Oils for All Ages – Our Oily House on YouTube